LUXURY Irish cheesecakes from Cork are now available in supermarkets across Britain.
The handmade desserts are from the Irish dairy farm Glenilen Farm, based in Drimoleague, west Cork, and come in two mouth-watering flavours, Lemon and Mango & Passionfruit.
Made with a crunchy biscuit base, set with Irish butter and topped with a combination of fromage frais and fresh cream straight from the farm, the cheesecakes have been snapped up by Sainsbury's, who have been stocking them in selected stores across the country since November.
The Lemon variety is laced with freshly squeezed lemon juice to give it a citrus kick, while the Mango & Passionfruit contains chunks of mango and real passionfruit seeds inside.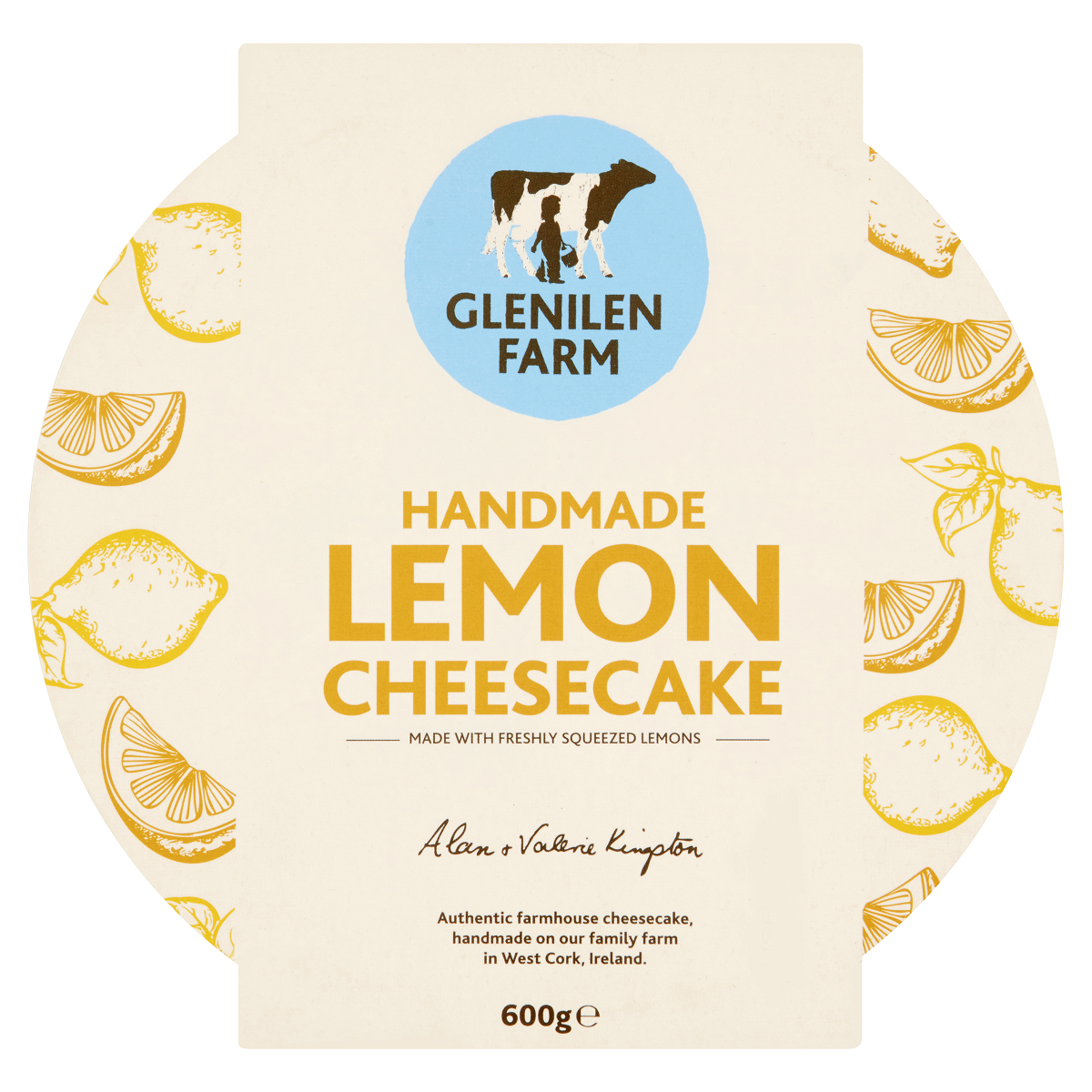 The people behind the after-dinner treats are husband and wife team Alan and Valerie Kingston, who run the farm, which produces yoghurt, cheesecakes and country butter as well as a range of other high-quality dairy products, using milk from their neighbouring farms.
Alan's family has been farming for generations and in 1997 the couple decided to focus on adding further value to their milk.
With an entrepreneurial mindset and a passion for baking, Valerie took advantage of the abundant milk supply by making delicious homemade cheesecake for the local country market.
Since then, Glenilen Farm has grown into a flourishing business, but it continues to hold true to its values of making a range of great-tasting dairy products using just a few simple ingredients.
The farm itself is now also a popular food tourism destination where visitors can learn about and see yoghurt being made.
Currently Glenilen Farm is one of the leading Irish yoghurt brands in Ireland, with over 25 per cent of its business also in the UK market.
The yoghurts are available in stockists across Ireland and the UK including Tesco, Dunnes Stores, Supervalu as well is Waitrose and Sainsburys in the UK.