IRISH e-scooter start-up Zipp Mobility has fought off strong competition to win a contract for a trial in Somerset.
The Dublin-based firm has been appointed by Somerset West and Taunton Council to run a 12-month trial scheme in Taunton.
Zipp was successfully awarded the contract following a competitive tender process that received submissions from a number of other international e-scooter operators.
It launched last week, after receiving approval from the Department for Transport, creating at least four local full-time jobs for the duration of the trial.
Charlie Gleeson, CEO and Founder, Zipp Mobility said: "We are delighted to be partnering with Somerset West and Taunton Council for this trial.
"At Zipp Mobility we place a strong emphasis on safety and quality of service and we are excited to bring this model to the district."
E-scooters were made legal for use on UK roads, cycle lanes and cycle tracks in selected trial areas in July.
Since then, more than 35 local authorities have submitted bids to the DfT, including SWT Council.
It submitted a proposal for an e-scooter trial scheme in line with its commitment to climate and environmental responsibility, working towards achieving carbon neutrality and climate resilience by 2030.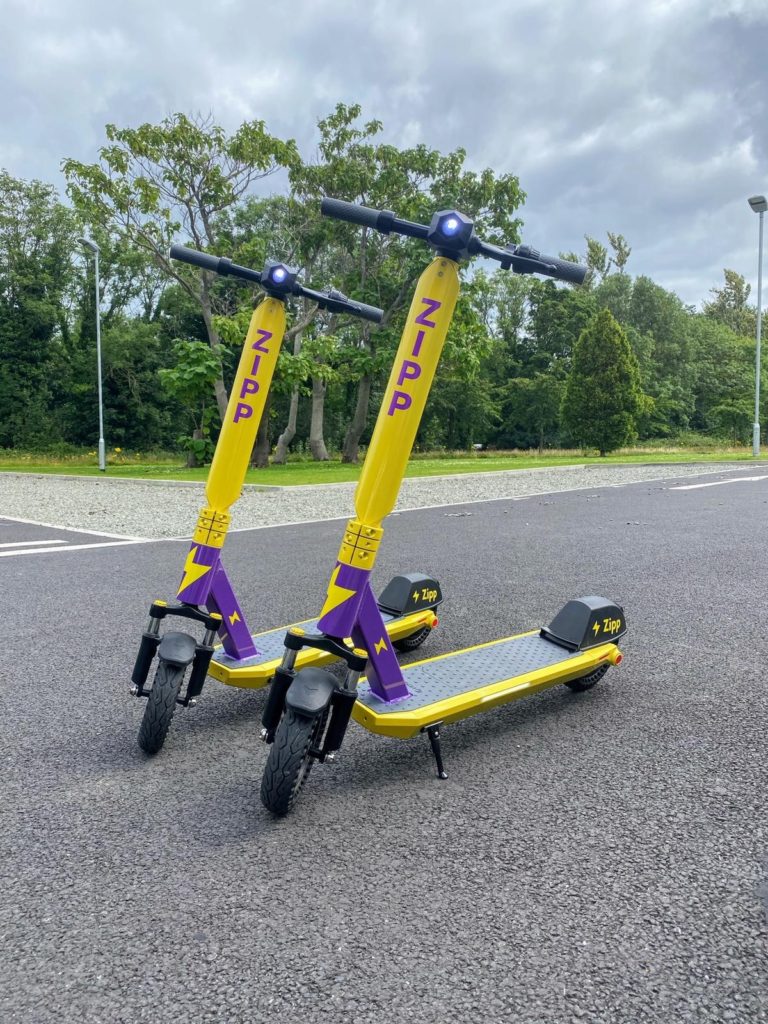 Cllr Peter Pilkington, Executive Member for Climate, SWT Council explained: "SWT is in the process of approving a district-wide plan as part of its commitment to tackling climate change, and has already implemented several initiatives to help create a more sustainable future for everyone."
He added: "I am delighted that we have been successful in our bid to be part of the trial scheme and to have secured Zipp Mobility as our operator.
"E-scooters offer a cleaner, low carbon alternative to cars and provide another green alternative to get around and allow for social distancing amid the coronavirus pandemic."
The Zipp Mobility e-scooter features an aircraft-grade aluminium frame, 10-inch airless tyres, a swappable battery, dual braking, a wide base and a low centre of gravity.
The scooters are also equipped with anti-viral handlebar wraps that kill 99.98% of coronaviruses to help eliminate COVID-19 transmission risk.
Zipp Mobility, founded by Charlie Gleeson in 2019, is headquartered at NovaUCD, the Centre for New Ventures and Entrepreneurs at University College Dublin (UCD).