A NEW visitor experience has officially opened at the Blasket Islands in Kerry today, following an investment of €2.9million.
The Minister for State with responsibility for the Office of Public Works Patrick O'Donovan and Máire Ní Shúilleabháin Uí Chíobháin, daughter of famed Blasket author Muiris Ó Súilleabháin, today re-opened the iconic Blasket Centre (Ionad an Bhlascaoid) in Dún Chaoin on the Western edge of the Dingle Peninsula.
The investment included a total transformation of the centre's exhibitions to deliver an authentic and imaginative re-telling of the story of the Blasket islands, their heritage and literature which is of national and international significance.
The Blasket Centre is a flagship visitor attraction for Co Kerry and is expected to attract 63,000 visitors to the region by Year 5 of opening, with the flagship experience expected to generate €1.6m for the local economy in that same period.
The investment comes from the Office of Public Works and the Department of Housing, Local Government and Heritage, with the centre being designated as a Wild Atlantic Way Signature Discovery Point.
Together with a walkway and viewing platform, which opened to the public in 2020, the attraction offers dramatic views of the Blasket Island archipelago and the Atlantic coastline.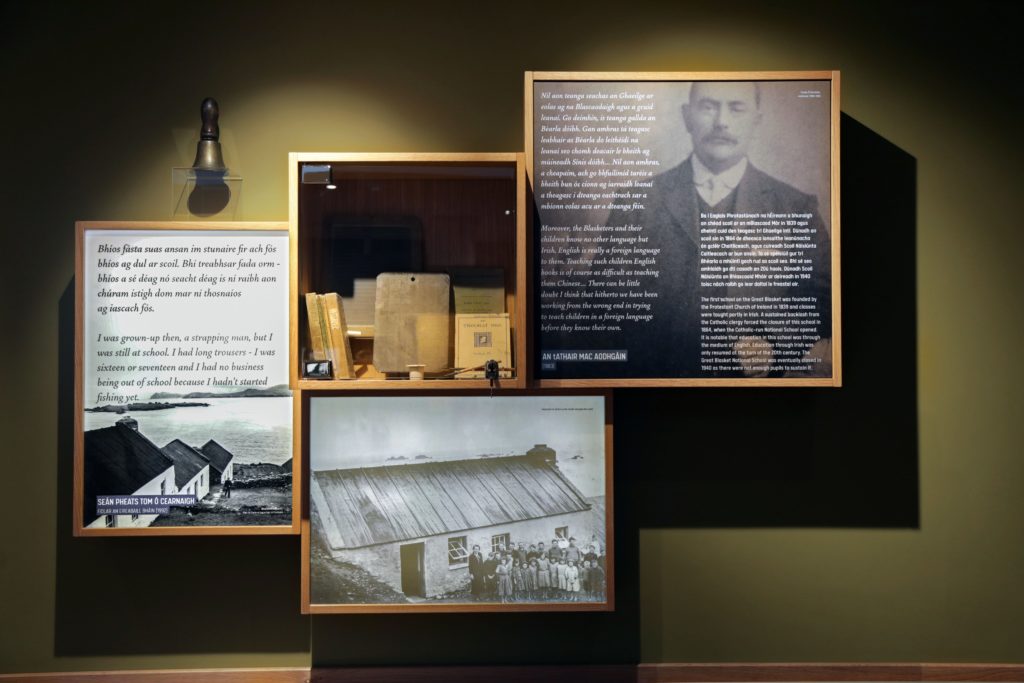 The centre will provide direct employment for 20 people when in operation and will support over 250 additional jobs in the Gaeltacht region in Kerry.
"I am delighted to reopen the Blasket Centre – Ionad an Bhlascaoid – here in Dún Chaoin today," said Patrick O'Donovan TD, Minister of State with responsibility for the Office of Public Works.
"It is a stunning piece of architecture in itself and is now home to a totally new exhibition that tells the story of the Blasket Islands in an imaginative multi-media experience. It also pays homage to the significant cultural footprint the islanders left in a series of books documenting their lives. I invite visitors to come and discover this utterly unique heritage centre and museum which is both a window into the past and enables us to keep the extraordinary legacy of the Blasket Islanders alive by engaging with their history, their language and culture."
Minister for Tourism Catherine Martin also welcomed the official opening of the centre, saying the "renewed visitor experience at the Blasket Centre is an exciting and imaginative opportunity for visitors to engage with the richness of that culture."