WITH St Patrick's Day only a matter of days away, we here at The Irish Post thought what better way than to give our readers the heads up on where to find the ceol agus craic on the big day!
So without further ado, here's a handpicked selection of the finest Irish music and festivities available on Saturday.
Damofleadh - The Roundhouse, Camden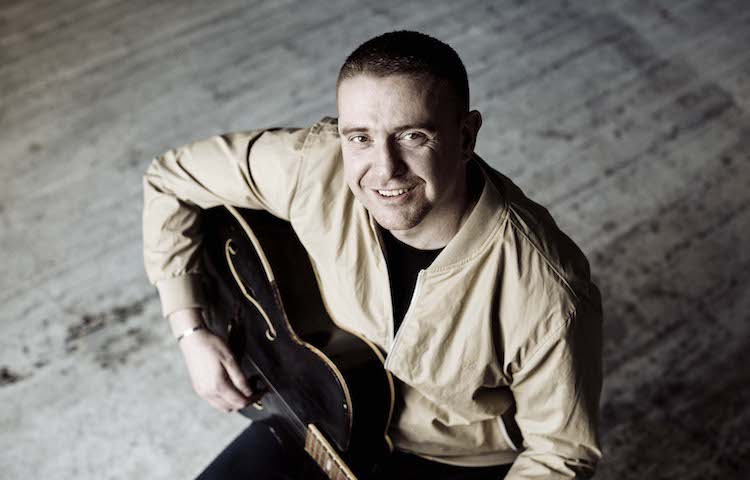 We're kicking it off with a real one-off treat. Irish folk favourite Damien Dempsey will be leading a special gig on St Patrick's night at the iconic Roundhouse in Camden Town.
Advertisement
Damien will be headlining the event and hosting a full evening of entertainment, playing tracks from his new collaborations record and tracks from his illustrious 18-year career from the Great Irish Songbook.
Musical support will come from rising stars Beoga, Wildwood Kin and Morrissey and Marshall. Jerry Dammers, original founder of The Specials will be playing a special DJ set and the night will be compered by famed Irish poet Stephen James Smith.
You can find more information on the event here.
Nathan Carter - London Palladium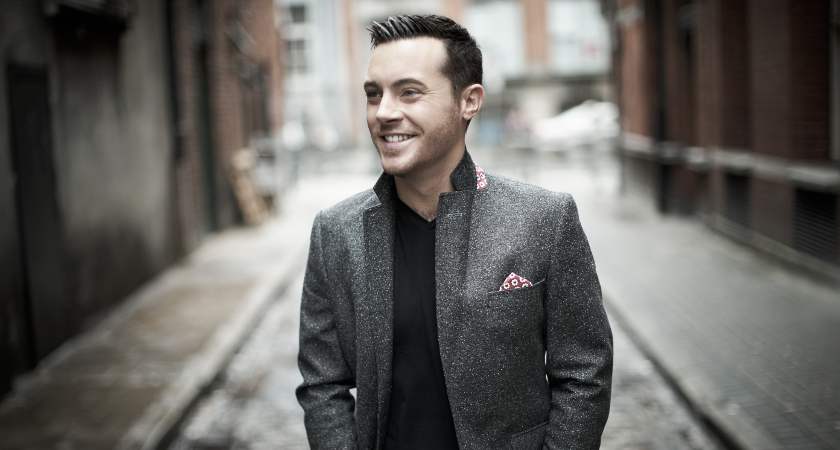 The acclaimed Liverpool-born country music star performs a special St Patrick's Day concert full of his country and Irish material with Celtic influences. Tickets and times can be found here.
Camden Market's All-Female Irish Music Trail
Advertisement
Fill your ears with the sounds of seven talented Irish musicians, who'll be playing acoustic sets at various venues throughout Camden Market to celebrate St Patricks Day. Bitch Falcon, Pillow Queens, Keeva, and Erica Cosy are just some of the acts on the line-up, which will finish with a big ol' shindig at Dr Martens. More information here.
Ruckus with The Irish Mob - The Vaults
Advertisement
Raise a glass of something strong to everyone's favourite saint at this late-night gangster-themed knees-up where you can expect plenty of games, singing, traditional dance, storytelling and, obviously, enough whiskey to raise the dead! If you fancy something different, you can check it out here.
St Patrick's Day Comedy Show - Covent Garden
Yes, we know it's not music but why not have a laugh along the way? The St Patrick's Day line up of comedy starts at 8.30pm and goes until 10.30pm at the beautiful Covent Garden. Tickets can be found here.
KILA - London Irish Centre
Advertisement
Irish folk and world music legends KILA will be performing a very special London show on St Patrick's Day as part of a huge programme at the London Irish Centre.
St Patrick's Day Celebration with The Fureys - Nells Jazz and Blues
Why not spend your St Patrick's Day with one of the most loved groups in Irish folk history? The Fureys are responsible for some of the most stirring music ever to capture the public imagination. Their folk based music has received standing ovations in some of the biggest concert halls of the world and they credit their musical ability to their parents, Ted and Nora, who were well-known musicians themselves. They encouraged their sons to play music from a very early age and there was live traditional music in their house almost nightly. More information can be found here.
Advertisement
Paddy's Party - Pop Brixton
Don your greenest gear and pretend you're on a wild trip around the Emerald Isle at Pop Brixton's annual St Patrick's Day party. Dance your socks off to live music from London Ceilidh band Fiddle Paradiddle and get to grips with Irish dancing. There will also be free face painting and if you're called Patrick you can get yourself a free pint of Guinness! What more could you want? Find out more here.
History of Irish Pubs Tour 
Advertisement
Pull up a stool at a world-famous Irish pub with a seven-hundred-year history, experience the Irish-pub craze that swept the world and explore the origins of the stout in the first 'Irish pub' outside of Ireland on this special St Patrick's day edition of the History of Drinking and Pub tour -  a pub crawl and a history lesson all in one. Meet at Blackfriars Station. Find out more here.
40 Shades of Green - 40ft Brewery, Kingsland
Why not enjoy a more contemporary celebration of the ancient holiday? A very well organised piss-up in a brewery can be found at 40FT, with choons from DJ Arveene and Irish blogger Nialler9. Warm up with a modern take on Irish stew from chef Robin Gill and even hotter drinks from the poitín bar. Find out more here.
Advertisement