We've got to talk about Strictly Come Dancing. What made you agree to take part?
We're great fans of Strictly. We've always watched it and enjoyed it. I'd been asked a few times to do the Christmas show but I could never commit to it because I was always doing something else. This year I had taken a break from touring so when the request came in I was free to do it.
What did your family think about you doing the show?
I was in Tenerife with Majella when I got the email and she automatically said 'this chance might never come again', so we decided I would have a go at it.
How was your experience of being on the show. Did you mind having to wear the sequins and fake tan?
Nothing about that side of things bothered me at all. What really got to me was how nervous I was. I was petrified, which really took me by surprise because I've spent my life on a stage. I didn't expect I would react in that way but somehow learning a dance in a few says and being expected to perform it on a Saturday was overpowering for me. The whole experience was amazing though – I don't think I anticipated all that went into it and getting to meet all the other people involved. It's hard to believe we could get on as well as we did. The media was looking for some angle that someone would say this person wasn't nice but honestly, we had such a great time when I was there and we're still in touch on a Whatsapp group everyday.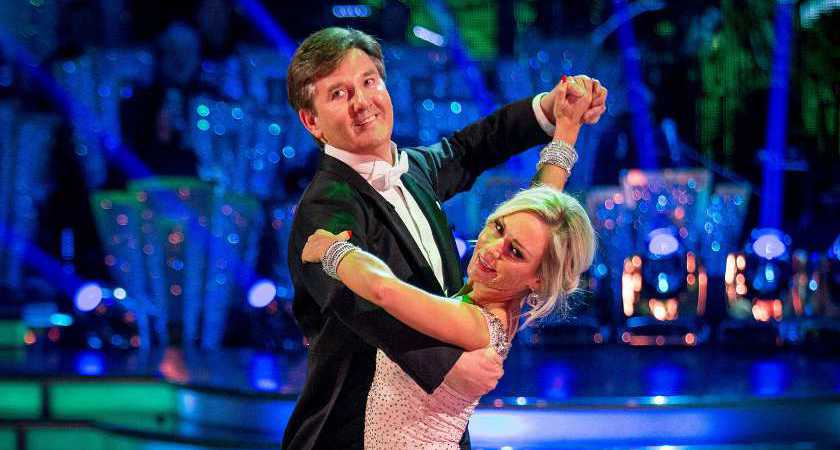 Do you still enjoy dancing?
I love dancing. I've always loved it. Not the kind we did on Strictly - choreographed pieces, but the opportunity to learn to dance with someone like Kristina  [Rihanoff, O'Donnell's professional dance partner]. To learn to foxtrot and waltz…it was a great experience, I'm just sorry I didn't get to do a bit more.
Now that you've had a taste of reality TV would you consider doing Big Brother or I'm A Celebrity?
No! [laughs] I wouldn't be interested in that kind of thing. Strictly is a different type of show altogether.
You are embarking on a British tour in 2016, for someone who has never been to a Daniel O'Donnell show, describe what it's like?
It's very hard. I don't know! You need to ask someone who goes to the show to describe it. All I do is I go out there and sing songs have a great time, really that's all I do. It's something that I love to do. It's sheer enjoyment for me so I hope that's what anyone coming would feel.
Do you still love what you do as much as when you started out?
Maybe more so. When you get a level of success you get more confidence in what you are doing. Maybe you believe a bit more in yourself and what you are doing, maybe it makes it a bit easier. When people are there willing you on it makes it easier.
Do you have any crazy diva requests on your rider?
I wouldn't even know. There's certainly nothing on it for me anyway! I have no requests, there's nothing that I would need flown in or put in that I couldn't carry in myself!
Your fans are very dedicated, how does that make you feel?
They have been tremendously loyal – the people who have supported me down through the years and still do. It's amazing. It's quite a compliment that people would put the effort into getting tickets and always be there, and they never fail to make anything I do a success. Every year for the past 28 years at some point each year we've had an album in the charts, that's down to people's support because I can't go out and buy the records.
Do you ever have fans come up to you when you just want to be left alone, and how do you deal with that?
I'm never anywhere that I mind people speaking to me – ever. I enjoy people, I think that's it's a compliment that people would want to…you have to remember it's a very positive thing. It's a very easy thing to do if someone wants to say hello after song or a show they've seen you do. It's not a big draw on you.
If you hadn't been a singer what would you have like to have done with your life?
Teaching. I would have like to be a teacher. Ifs and buts, but that's probably what I've tried.
What's the most extravagant thing you've ever bought with your earnings?
I'm not an extravagant person I suppose. We're very fortunate. There's nothing I want that I can't have; that's an incredible place to be in your life. If I wanted to go anywhere I could go. I can afford to and I feel very, very fortunate to be in that position. I bought a pair of shoes for about £400 – that's extravagant when you can get them for £50 or £60. I've done a few things for charity…bid on things for auctions that are expensive but that's for charity.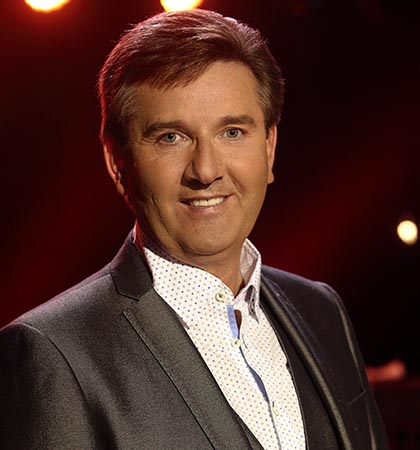 Before you became famous numerous managers turned you down; what made you keep going?
I believed greatly in what I was doing. When I started out the music business was in kind of a lull. It seemed like the type of music we were, and still are, involved in didn't have a place anymore. But I just loved what I was doing and I felt strongly about it. I couldn't give up liking [County music] overnight. I kept going, kept plodding away. And then I got that break.Now there's a whole new legion of younger singers who have come on the scene in the past four or five years bringing Country right to the top again with a young audience. So I just think the music will never die.
Do you ever worry about those who don't like your style of music, or the critics?
You don't worry about people liking it. There's music that I cant appreciate but that's doesn't mean that's its not good or it doesn't have a place. If I can't appreciate something that someone else loves, it's me that is missing out. I don't drink milk and I don't eat butter – I hate it, but how wrong would I be to go out and say 'milk and butter are the two worst things in the world'. You know?
What's the best piece of advice anyone's ever given you about making it in the music industry?
I don't remember anyone giving me one piece of advice that I stood by but for anyone who's starting I would say just be yourself. There's no room for another Garth Brooks or a Rod Stewart or Daniel O'Donnell but there's always room for someone with something new to offer. So sing what you love and be yourself, that's the way to go at it. And always remember you're privileged to do it.
Do you think shows like X Factor are good or bad news for promoting new talent?
I think anything that gives people opportunity is good. Without them we wouldn't have Susan Boyle or One Direction; so anything that gives a platform is good.
How do you feel about social media, are you a fan?
I don't do anything on social media. I don't write it, I don't read it. People can write anything they want on it but some of the things are better left unread.
What's you favourite thing to do when you have time off?
I enjoy playing a bit of golf. If I go home to Donegal I enjoy playing cards a lot. Time with friends – that's such novelty. That's something that I don't get to do as much as everybody else because we don't have a regular weekend night where you go out with your friends for meals – so when we get a chance it's a real pleasure.
You have a birthday in December, what's your attitude to getting older? 
Delighted, I wouldn't want to be a day younger than I am.
Are you a big fan of Christmas?
Yes, I am a big fan of Christmas, I simply love it.  I love absolutely everything about it, the decorations, the music, the atmosphere in the shops, the opportunity to sing in the chapel at the service on Christmas Eve and of course Christmas Day itself.
What's the best present anyone could give you this year? 
That everybody, especially those belonging to me, be happy and healthy for this coming year.
What will you be doing on Christmas day?
Christmas Day is very traditional for us.  This year, we will spend it with my sister Kathleen and her family.  In the morning, I will sing at mass at the local church and after that I sing at a mass in the local hospital.  Then we'll have our dinner and spend the afternoon relaxing and watching the movies we have seen a thousand times before.
Any New Year's resolutions? 
Try not to eat as much and keep the weight down and above all, go all out for a number one record this year… so, watch this space.