American composer and pianist, Lola Perrin will perform a composition inspired by the life and works of celebrated Dublin author Christopher Nolan with players from Bromley Youth Music Trust in London later this month. Nolan, who had severe cerebral palsy, won the Whitbread Prize aged 16. We spent ten minutes with the musician as she makes her final preparations for the show…
What are you up to right now?
I'm developing a new environmental project in collaboration with a friend.   It's taking up most of my time during the days and most of my dreams during the night.
Who are your heroes?
Aid workers and environmentalists trying to clean up in the wake of an economic system that mistreats people and trashes the planet.
What's been the best decade of your life so far and why?
Right now is the best decade.  And I hope next decade I feel the same way. It's to do with trying to develop as a composer and doing my best at that time.
What record sends a shiver down your spine?
Symbiosis by Claus Ogerman.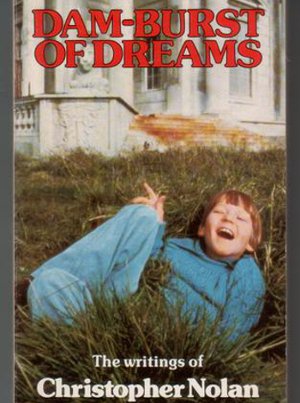 What is your favourite place in Ireland?
Swinford, Co. Mayo, namely O'Connor's Hotel. A lovely family run it, with Conor Walsh, pianist and composer as resident host welcoming people like me to turn up and play a concert there.
What makes you angry?
Bullies.
What book influenced you most?
Dam-Burst of Dreams, the first book by the great Irish writer and poet Christopher Nolan. He began writing aged four but his cerebral palsy inhibited communication. Aged 11, when given the tools, he began to type out the works he'd been writing and memorising all those years. His first offering was a thank you letter to his Aunt Eva. I named my chamber music homage to Christy's 'Dear Aunt Eva'.
What was the worst moment of your life?
One of them was being on a small plane in a storm. Something was going badly wrong and the plane was coming down but the pilot managed to find a military airfield to land us. I was only a young child but it still feels like it happened yesterday.
Which local star in any field should the world know about?
Check out Valerie Capers, an inspirational composer pianist living and working in the Bronx.
If you could change one thing in your life, what would it be?
I would be signed to a major music publisher and have an agent and a manager. And an assistant. Sorry, that's four things!
What is the best lesson life has taught you?
Be aware of the positives and work as hard as you can.
What do you believe in?
After much worry about feeling I can't do anything meaningful to stop the terrifying rate of global warming, I now believe that I and everyone else can effect massive, speedy change by becoming active in the Divestment movement to pressure investors to remove their investments in fossil fuel companies.
What trait do others criticise you for?
They do it behind my back so I don't know. And I'd like to keep it that way.
Where do you live and what are the best and worst things about that place?
I live above shops. Brilliant for playing piano as it's industrial around here and no one seems to complain. The smell of English breakfasts every morning drifting up from the cafe below can be a bit intense.
On what occasion is it OK to lie?
White lies are necessary when bringing up kids.
What is your ultimate guilty pleasure?
Well selected alcohol.
What do you consider the greatest work of art?
Presently the most important art in the visual world is Isaac Cordal's Cement Eclipses.
Who is the love of your life?
That would be telling.
Lola Perrin performs as part of the Markson Pianos Concert Series at St Mary Magdalene Church, Munster Square, London NW1 3TP on October 29 at 7pm