DUBLIN HAS lit up with messages of hope ahead of St Patrick's Day.
For the second year in a row, there will be no parades, parties, pubs or mass, and as the pandemic passes the year-long mark much of the public are finding things to be extremely tough.
But nothing can stop the Irish from celebrating their national day, and the six-day virtual St Patrick's Day Festival, which has been ongoing since 12 March and is available to watch online (You can find out more here) is currently in full swing.
Last night, Dublin city centre lit up with messages of joy and hope as part of an incredible light show created by the St Patrick's Day Festival with the help of Tourism Ireland, Dublin City Council and in collaboration with Intel and Actavo Events.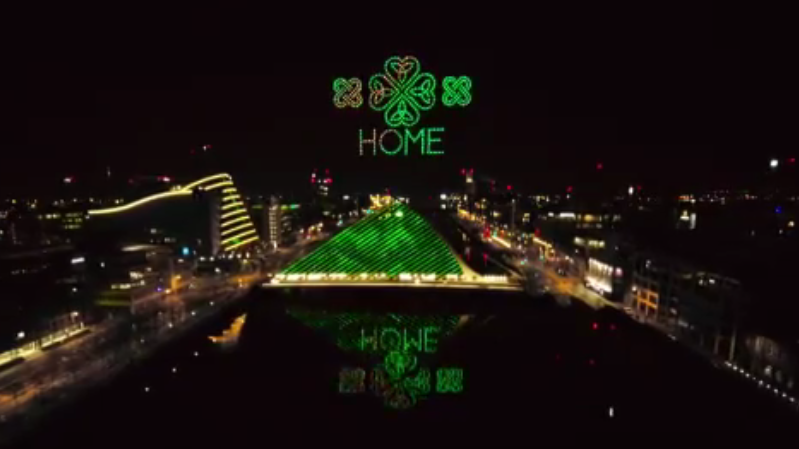 The lights danced over the dark waters of the River Liffey with some of the capital's most famous landmarks visible in the distance, with phrases such as 'This is Ireland', 'Love', Hope', 'Home' and images of Ireland, the globe and even Irish dancers and musicians shining in the sky.
Advertisement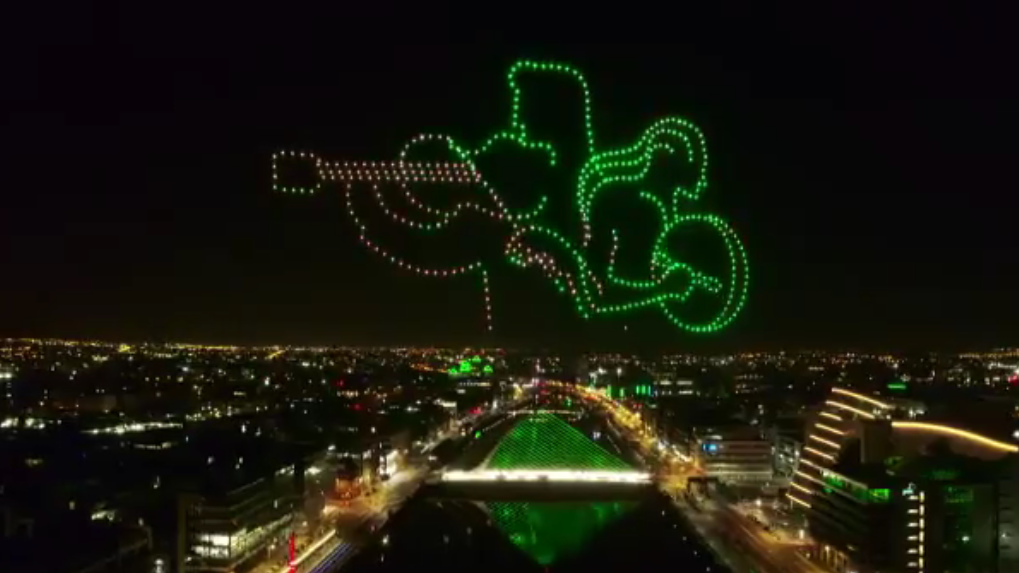 The breathtaking video has to be seen to be believed-- it is an emotional watch however, and while it will make yo proud to be Irish, it may bring a tear to your eye at just how different everything still is this year.
You can watch the fantastic video below.