IT'S ANOTHER year without pubs, parties or parades to celebrate St Patrick's Day, but nothing will stop Irish people from celebrating however they can.
Across the world, famous landmarks have lit up green for St Patrick's Day, and at home Dublin was illuminated with messages of hope and images of our famous cultural traditions as part of a breathtaking lightshow.
A virtual parade is taking place with the help of RTÉ, and families are celebrating at home.
But this might be the most original and unique twist on a lockdown St Patrick's Day we've seen yet-- as two Irishmen have created a St Patrick's parade entirely out of lego.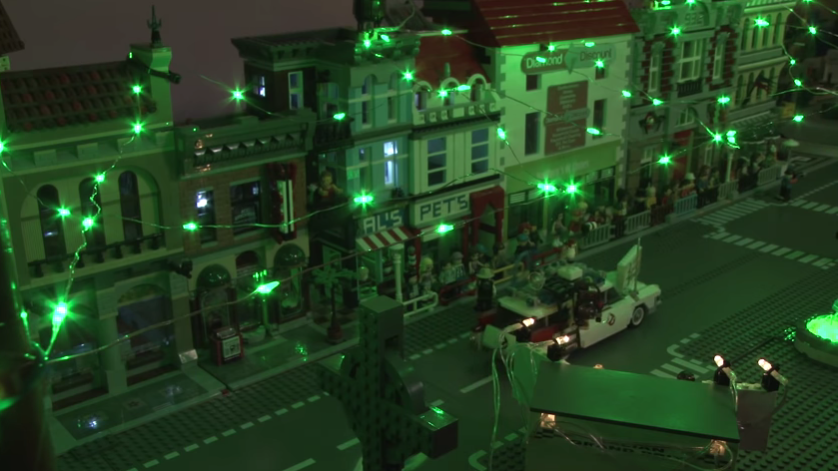 The 20-minute video is a testament to the hours of hard work which went into the project, as the use of stop-motion animation sees a crowd of (lego) people take in the entertainment, floats and music of the (lego) parade.
Produced by Rory McMahon, with the video by Matthew Macklin, the brilliant project even boasts a celebrity guest as it features boxing legend Barry McGuigan as the parade's commentator, who makes jokes along the way-- and his reaction when an escaped dinosaur appears is not to be missed.
(Yeah. There's dinosaurs in this St Patrick's Day parade.)
Rory and Matthew based their fantastic Lego parade on their hometown of Clones, County Monaghan, and features Lego versions of real-life shops including SuperValu, Geoghagans butchers and Matthew's of Clones.
Aside from being an unbelievably impressive video due to its size, scale and ambition, the clip is witty and funny-- and honestly, it's almost like watching the real thing.
You can check out the video below.