YES, okay, we know. We realise how unfair it us to remind you that it's national burger day in Ireland, particularly when the likelihood is you won't be able to get your hands on a scrumptious looking patty unless you're willing to queue for two-and-a-half hours at a McDonalds drive-thru.
Nevertheless, we simply can't ignore this most mouth-watering of celebrations.
While we understand that restaurants remain largely closed due to the pandemic, our intention with this article isn't to tease but rather to excite.
We want to warm your lip-licking muscles up so they'll be as prime and ready as the gorgeous handful of beef you intend to devour once the burger-joints reopen.
So with that in mind, not all of these burgers are available right now, but we'd like to serve as a pleasant reminder that Ireland has in fact some of Europe's very best, but don't just take our word for it.
Bunsen Burgers
Bunsen Burgers (great name, right?) were voted the 7th-best burger joint in Europe by Big 7 Travel.
Operating out of Dublin, Cork and Belfast, their menu is only small, with the focus less on which burger to choose and more on how you'd like your burger cooked, which serves to add to the intimacy of the whole experience.
And just look at it, who wouldn't want to get intimate with this burger??
Handsome Burger 
Handsome is an understatement, this is George Clooney sipping a ristretto at the foot of a Tuscan hillside wearing a tuxedo levels of handsome.
Voted the 20th best in Europe by Big 7. Not bad for little old Ireland. They operate out of Galway and Dublin for the moment, but pre-lockdown were looking at expanding into other markets too.
The Hungry Moose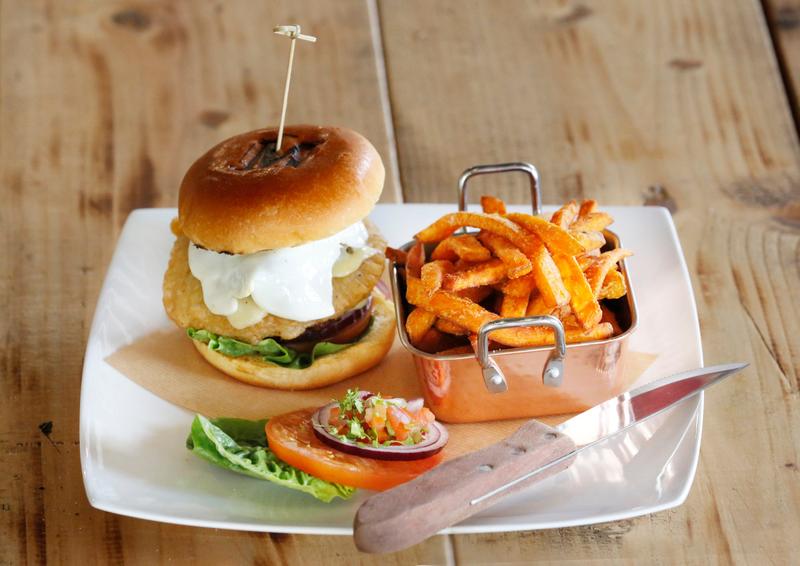 In 2017 and 2018, The Hungry Moose, operating out of Kilkenny, took home the prize for best and 2nd best burger in Ireland. Not a bad CV.
Smoked bacon, dill pickles, Canadian moose cheddar and organic maple barbecue sauce are among the toppings, and the brioche bun is brushed with melted rendered beef fat. Sounds like a piece of art, looks like one too. And never have I wanted to 'consume' so much art before in my life.
Featherblade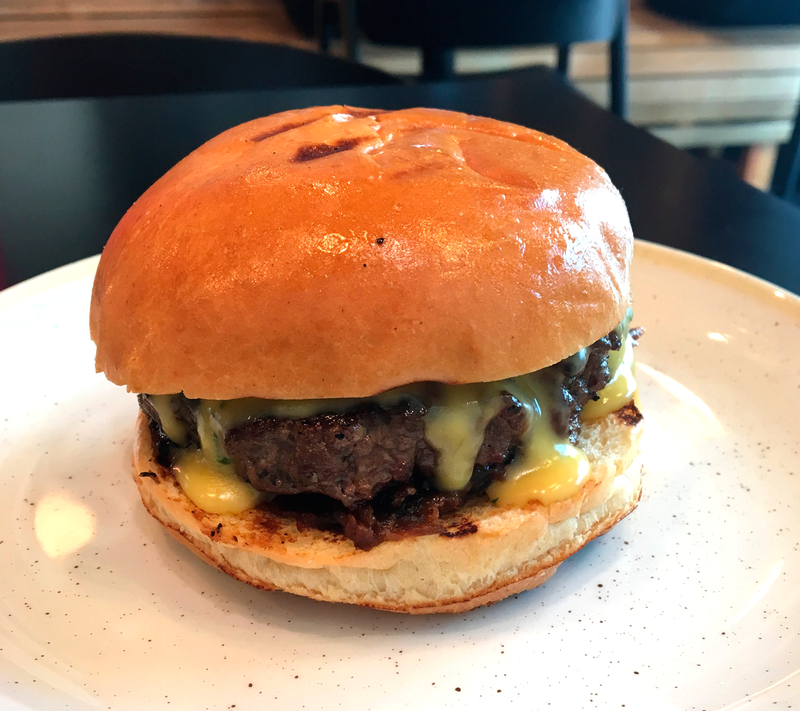 Simplicity is the order of the day here, well, actually, this burger is probably the order of the day, whenever it is I can get there to order one.
Sometimes, you can needlessly overcomplicate things, and Dublin's Featherblade understand that. . A simple burger, served on its tod on a small plate. No fuss. Just a lightly smoked patty, gooey bearnaise sauce and a thin layer of caramelised onions. Delish.
Son of a Bun
Now for the hunger shot. The Drunken Bun. Rebel red BBQ sauce, Chieftan IPA Battered onion rings, Porter stout cheddar, rebel red beer candied bacon, 2 x 3oz patties, mayo, brioche bun. All served with a taste of Archway lager. Out tomorrow. 🙌 pic.twitter.com/1h1xkCcJEw

— Son of a Bun (@sonofabuncork) June 24, 2018
Cork is catching up on Dublin's burger scene, now boasting a Bunsen, as well as sizzling stops at the West Cork Burger Company and Coqbull. Son of a Bun has generated the biggest national buzz, however. Here, burgers begin with the daily baking of brioche buns and mincing of West Cork Aberdeen Angus beef. Several varieties include a burger of the month, a recent 'Drunken Bun', for example, with a riff on barbecue sauce featuring Franciscan Well's Rebel Red ale.
We'll be back soon burger scene, we promise!