BOB DYLAN'S collection of whiskeys is launching a brand-new product which promises to combine 'Irish and American artistry'.
The American musician, whose love for Ireland is well-documented, recently co-created a collection of handcrafted American Whiskeys aptly named Heaven's Door, with each bottle showcasing the iron gates the artist created himself in his recording studio.
Now Dylan's team at Heaven's Door have teamed up with Redbreast Irish Whiskey for a limited edition uisce beatha, the Master Blenders' Edition.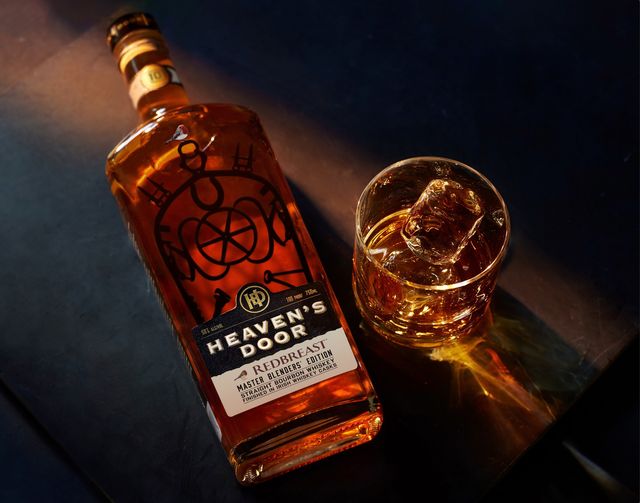 Proclaimed as being "a tribute to shared Irish and American artistry", the  Master Blenders' Edition sees Heaven's Door Master Blender Ryan Perry and Redbreast Master Blender Billy Leighton collaborate on the 10-year-old Heaven's Door Straight Bourbon Whiskey, finished in casks used in Redbreast's Single Pot Still Irish Whiskey.
The result is a "full and complex body by way of Rich Ripe Fruit, Red Apples, Figs and Dates, as well as an unmistakable nutty note of Marzipan and Ground Nut".
Despite being so new to the game, the delectable combination has already been awarded a double gold medal in a blind tasting competition in the 2021 San Francisco World Spirits competition- a prestigious award for a distinguished whiskey.
The Master Blenders' Edition is the result of over two years of work by Perry, Leighton, and Bob Dylan, who taste tested over a dozen different blends before deciding on the final product.
"Mr. Dylan is a perfectionist and knows his whiskey," said Redbreast master blender Billy Leighton.  "His engagement and enthusiasm for this collaboration made this project even more special."
"The Master Blenders' Edition allows both the American and Irish Whiskey distilling traditions to shine through," he said, adding " We think fans of Redbreast, Heaven's Door, and whiskey enthusiasts everywhere will be delighted with what they taste with this product."
Ryan Perry added: "We're honoured to have had the opportunity to work with Billy and the rest of the Redbreast team to bring 'The Master Blenders' Edition to life.
"Heaven's Door was founded around the spirit of collaboration, and this was a dream partnership for our brand. I can honestly say that the final flavour profile blew us away."
You can learn more abou the Heaven's Door and Redbreast Irish Whiskey Master Blenders' Edition, or pre-order your bottle, on the website here.