IRELAND is a country that combines stunning natural scenery with a rich and complex history, and nowhere is this better demonstrated than in the country's graveyards.
Home to the country's most famous sons and daughters, these cemeteries provide a final resting place for the dead and a solemn sanctuary for the living.
Whether you are seeking a place for self reflection, want to explore the final resting places of Ireland's greatest historical figures or simply want to take in the surroundings of these cherished landmarks, they are all well worth visiting.
Here are 13 of Ireland's most beautiful graveyards.
13. Dunshaughlin Famine Graveyard and Workhouse, Meath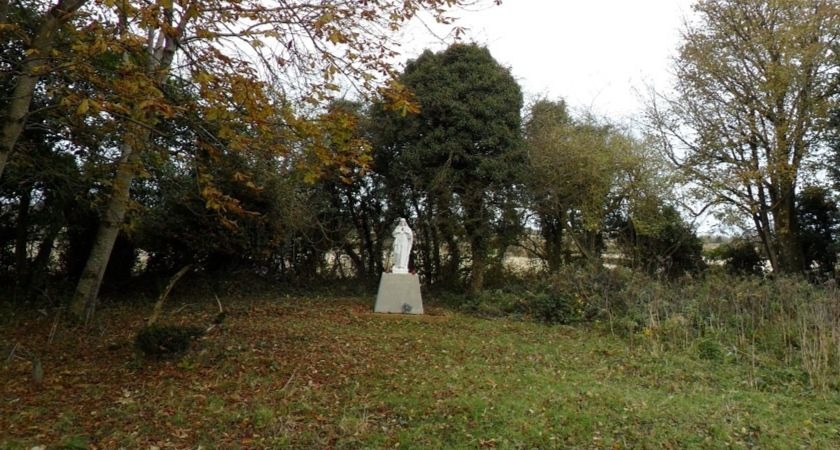 Once a workhouse, fever hospital and graveyard in the mid 19th century, this Co. Meath landmark now stands as a lasting reminder to the one million killed during the Great Famine.
12. Ballybough Jewish Cemetery, Fairview, Dublin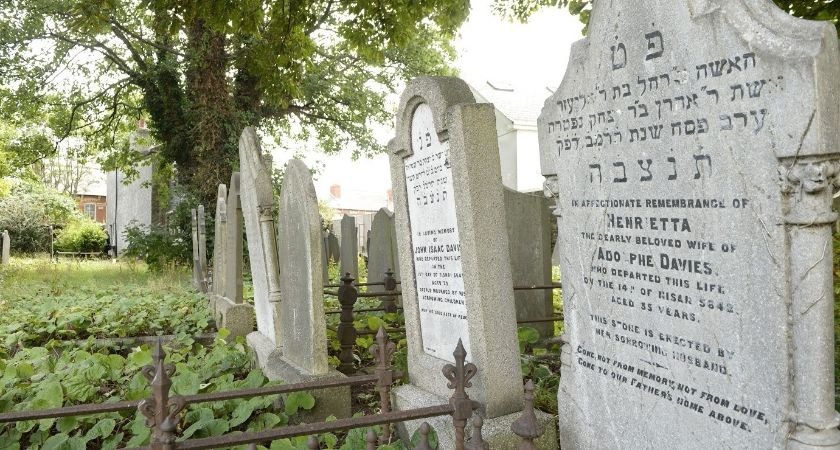 Built in 1718 in Fairview, Ballybough is one of Dublin's most famous and fascinating cemeteries and is thought to have been the inspiration for Bram Stoker's Dracula.
11.Temple Hill Graveyard, Cork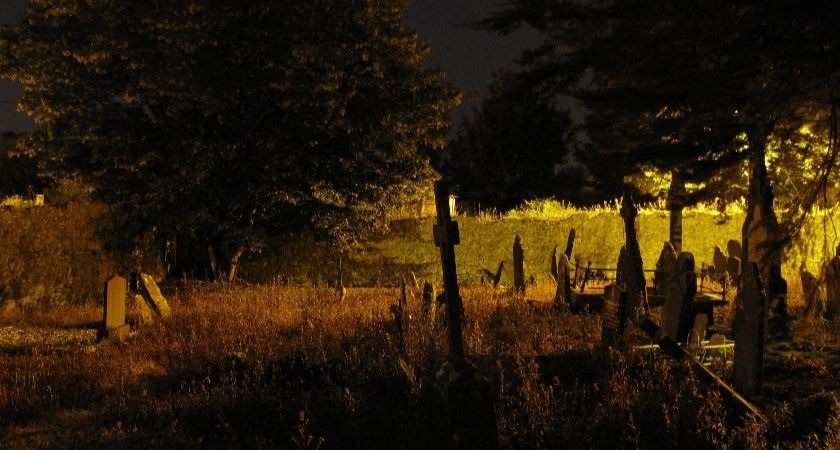 A strikingly macabre burial site, where Henry FitzRoy, the 1st duke of Grafton's intestines were buried after the 1690 Siege of Cork, this is one of the more unusual entries on this list.
10. Derrynane Abbey, Kerry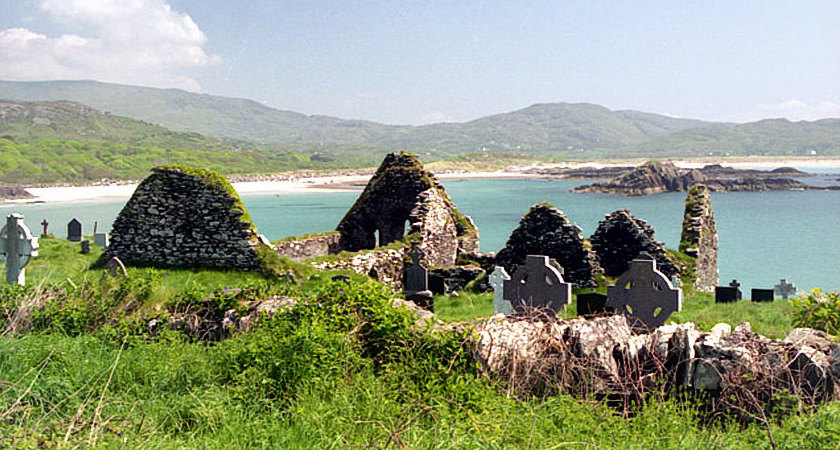 Set in the picturesque coastal ruins of Derrynane Cathedral, the graveyard is only accessible by the nearby beach. Time your visit carefully - you can get stranded there if the tide is in.
9. Grangegorman Military Cemetery, Dublin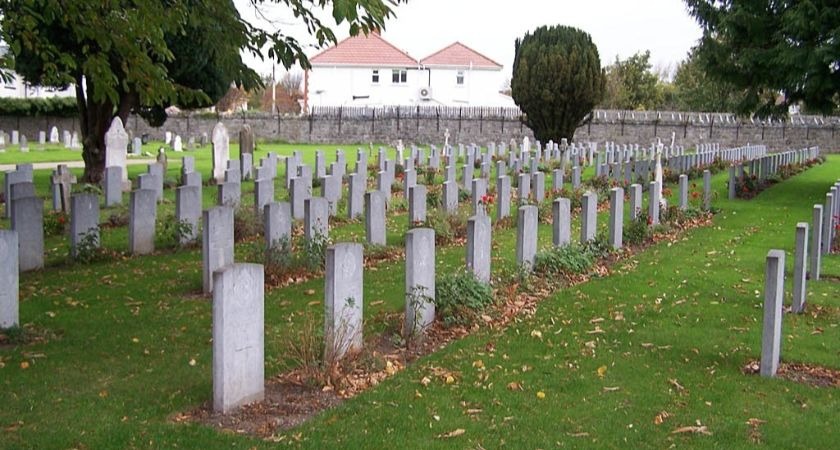 Home to the British military personnel previously stationed in Ireland, the cemetery is also a short walk from Islandbridge, the monument to all Irish soldiers who died in World War I.
8. Bohermore's Victorian Cemetery, Galway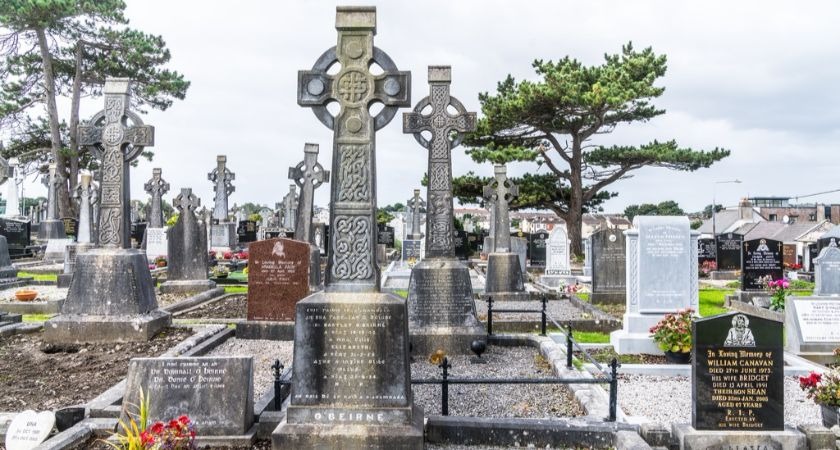 Situated North East of Galway, Bohermore boasts some of Ireland's most extravagant grave designs and is home to a raft of Irish literary figures including Lady Gregory.
7. Oughterard, Co. Kildare
Once the site of an important Anglo-Norman manor, Oughterard also boasts a castle and beautiful views of the Wicklow Mountains. It's also the final resting place of Arthur Guinness.
6. Bruhenny Cemetery, Churchtown, Co Cork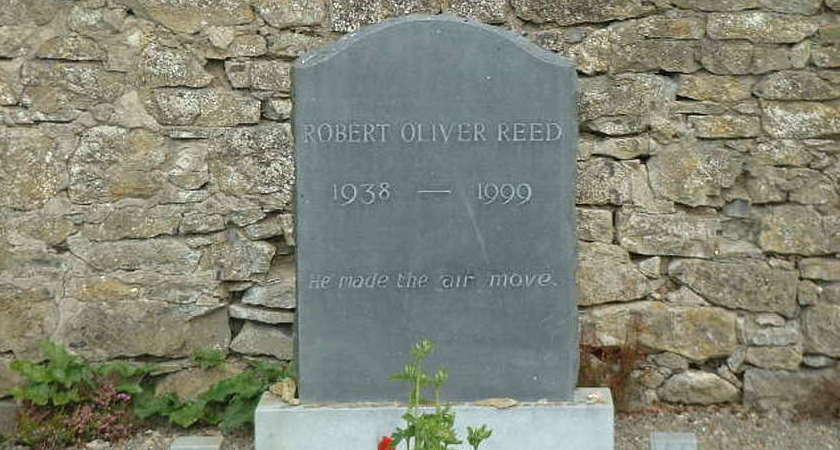 With a history dating back to 1291, this simple yet solemn graveyard is notable for being the final resting place of Oliver Reed, who was buried there in 1999.
5. Glasnevin Cemetery, Dublin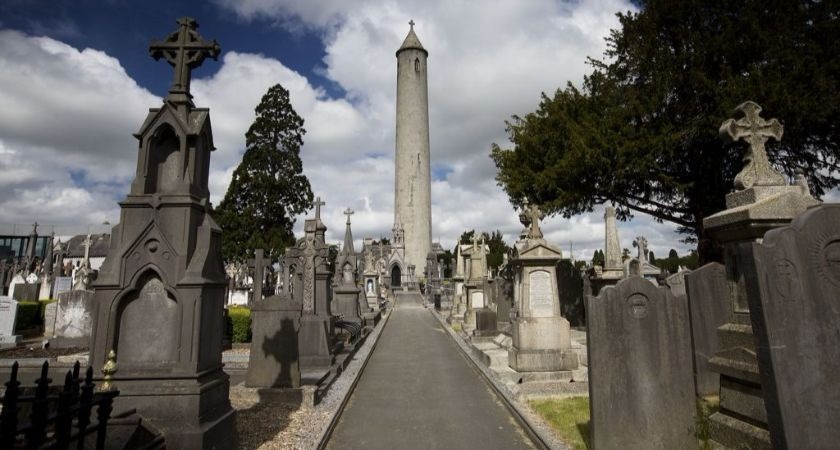 One of Ireland's most famous graveyards and a popular tourist spot, Glasnevin is the resting place of several historical figures including Michael Collins and Brendan Behan.
4. St Patrick's College Graveyard, Kildare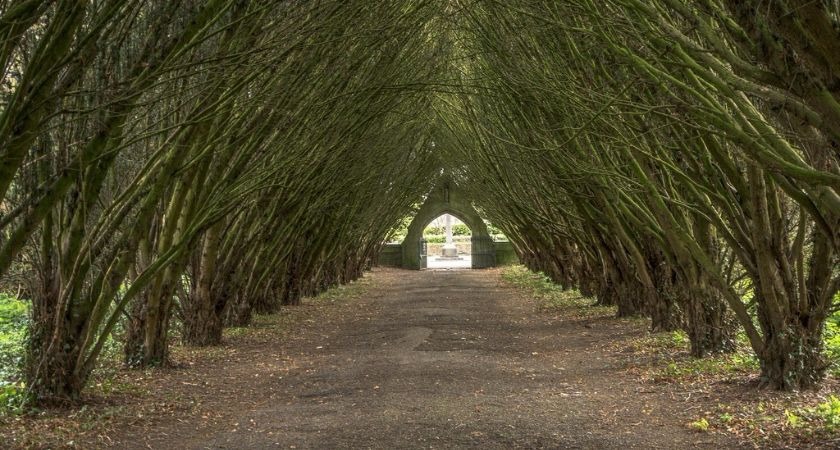 Set alongside the stunning St Patrick's Cathedral, just 500 people are buried on these scenic grounds, with Jonathan Swift among the most famous of its residents.
3. Deansgrange Cemetery, South County Dublin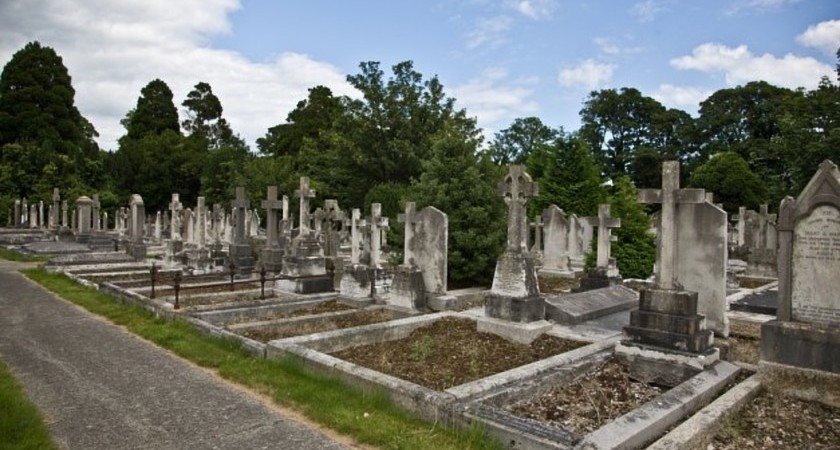 A large, eye-catching cemetery, Flann O'Brien, Seán Lemass, Dermot Morgan and 50 people connected with the 1916 Easter rising can be found within its gates.
2. St Columba's, Drumcliff, Co. Sligo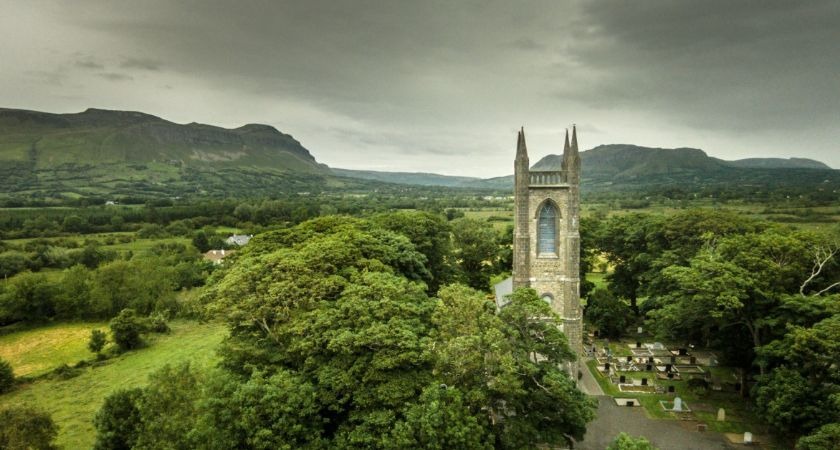 Set against the stunning backdrop of the nearby Benbulben Mountains, the simple yet striking Drumcliffe is also notable for serving as the final resting place of W.B. Yeats.
1. Glendalough Monastic Site, Wicklow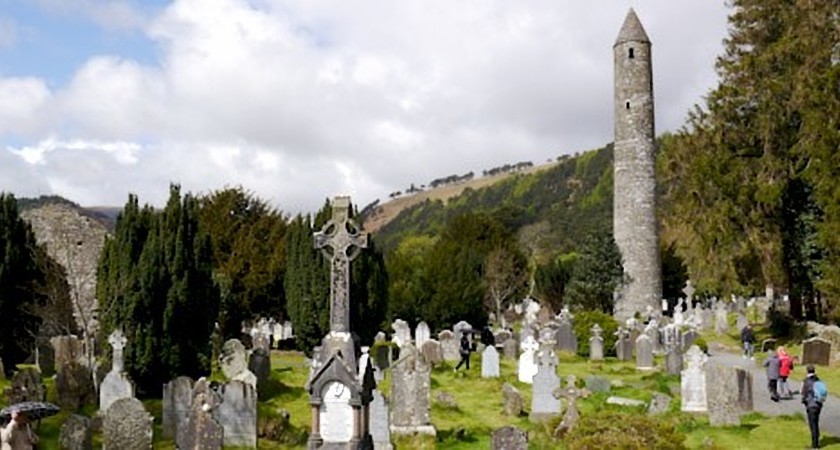 Famous for its Early Medieval monastic settlement, the area became a burial site for priests while the nearby Reefert Church holds the graves of Kings and Princes.