AN Irish author in Manchester, whose latest book documents the fallout for women who were placed in Ireland's brutal mother and baby home system, will donate a percentage from sales of the title to the icap charity.
My Mother's Children is the latest novel by Wigan born, second generation Irish writer, Annette Sills.
Ms Sills, who lives in Manchester, writes contemporary sagas set among the city's Irish diaspora.
Her second novel tells the story of Irish Mancunian Carmel Doherty, a second-generation Irishwoman who goes in search of the baby her late mother Tess was forced to give away in one of Ireland's notorious mother and baby homes.
The work of fiction focuses on the fallout of the forced adoption, the consequences of what happened afterwards and how it affected each family member, decades on.
A percentage of the author's royalties will be donated to icap, a charity offering mental health counselling and therapy services for the Irish community across Britain.
The author explained: "I wanted to donate to icap for the dedicated work they do with the survivors of institutional abuse, in particular the women who suffered in the Mother and Baby Homes.
"I hope my story does them justice I am also donating in memory of my lovely late mother who suffered ill mental health for many years, unrelated to the Mother and Baby Homes."
She added: "I wish there'd been organisations like icap around back then to help her."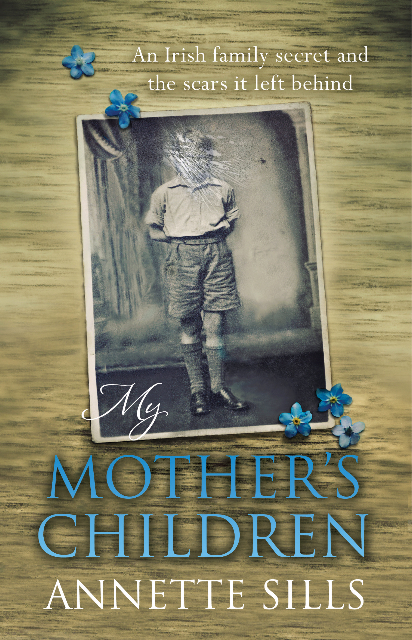 Catherine Hennessy, icap CEO, said of the donation: "We are very grateful to Annette for this generous gesture and we look forward to meeting her in person.
"Annette's book is a work of fiction but we know that this is a difficult time for many people affected by the publication earlier this year of the report on Mother and Baby Homes.
"I would encourage those who need support to call our helpline on 020 72727906. "
My Mother's Children, published by Poolbeg Press, is available here.
For information on icap click here.