THE LAST twelve months have been tough on everyone, particularly those with loved ones abroad.
For thousands across the world, the restrictions that came with the Covid-19 pandemic means families, partners and friends have been cut off from one another, unable to comfort each other in person.
As everyone knows, when you're feeling sad or stressed, a hug from a loved one can make all the difference in helping you feel better-- and while that's not possible for many right now, one Irish-developed app is helping to change this.
Founded by Limerick sisters Jacqui and Perry Meskell, the award-winning app Huggnote lets people send hugs to loved ones anywhere in the world-- using the power of music.
The idea was born when Jacqui, who was living abroad at the time, was approached by a friend at home who was having a tough time.
"Then a song on the radio brought back such happy memories of us I knew it would do the same for her," Jacqui explained. "But there wasn't any meaningful way to send her the song."
Huggnote is different to other music-sharing apps, Jacqui says, because it treats music as "not merely a form of entertainment but a language in itself."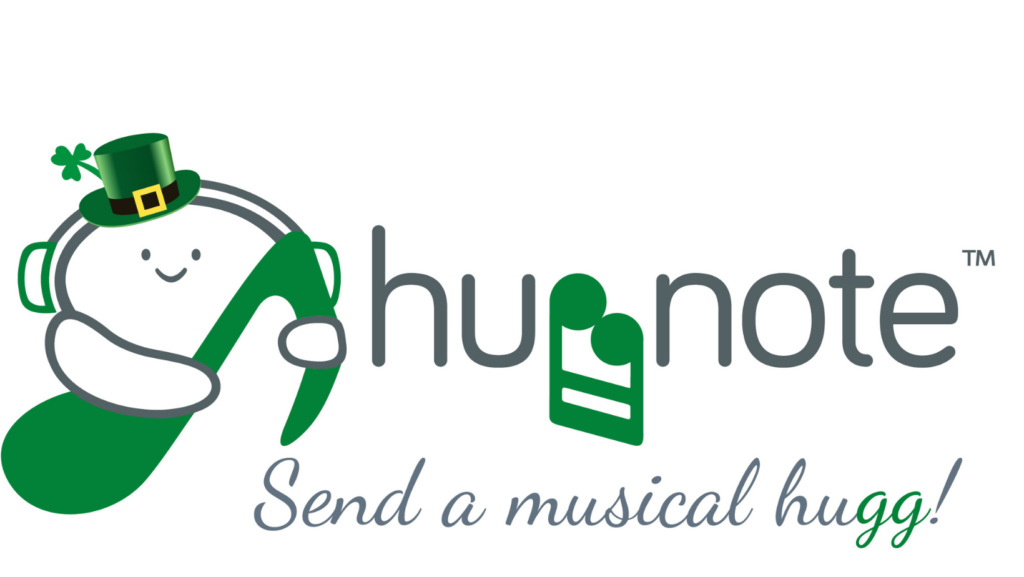 Huggnote curates music by emotion so users can find the perfect song for anything they wish to express-- whether you miss someone, want them to feel loved, to hype them up before an interview or comfort them after a tough day at work or anything in between. The app lets you send the specially selected song to anyone, anywhere-- instantly making their day.
"It's all about the 'experience,'" says sister and co-founder Perry. "Music releases the same happy hormones as a physical hug, especially needed now during the pandemic.
"Plus it's extremely emotional and a powerful re-kindler of memories. So when you combine that with a heartfelt message, it's very special to receive. Many users tell us how they were moved to tears by their hugg," she revealed.
The uplifting app is "so simple to use" that the ages of their over 250,000 users range between 18 to 80, and it looks set to continue making waves, having experienced growth of 2000% in 2020 alone and winning multiple awards including the Mozilla Builders Award for companies with the potential to 'fix the internet'.
"We're so happy that our app can help to bring comfort and support and help people feel that, though apart, they are still very much connected, wherever in the world they are," Jacqui says.
"Music has always been such an important part of Paddy's Day celebrations and there's no
reason why this has to change," says Jacqui.
"Paddy's Day isn't so much about where we are but who we are!" Perry adds. "Though the parades are cancelled there's still so much cause to celebrate what being Irish means, so sending a hugg is also a really easy but meaningful way to reach out to someone and show them a little love.
"Because sometimes a small gesture can make all the difference."
The Huggnote app contains dozens of whopping Irish tunes perfect to tell people you're thinking of them on St Patrick's Day, but there are plenty more themes besides, including 'Here for You', 'I Love You' and 'I Miss You'.
You can send your own personalised musical hugg in seconds by checking out the Huggnote website here.