*** UPDATE: The casting call has now closed and they are no longer accepting applicants. ***
EVERYONE KNOWS red hair rocks.
Now there's a chance to prove it.
A Dublin-based casting company is looking for girls with red hair and blue eyes to star in an exciting feature film which will shoot in the capital in the next couple of months.
Louise Kiely Casting announced the opportunity on their Facebook page on Monday, 5 August and the comments section is chock-full of parents proudly showing off their fiery haired daughters.
The search is open for Ireland-based girls with the correct eye and hair colour who are aged between 3 – 13 years of age.
In the announcement, the company described what they were looking for:
"CASTING CALL- BLUE EYED, RED HEAD/STRAWBERRY BLONDE HAIRED GIRLS AGE 3 – 13 LIVING IN IRELAND for a very cool Feature Film!"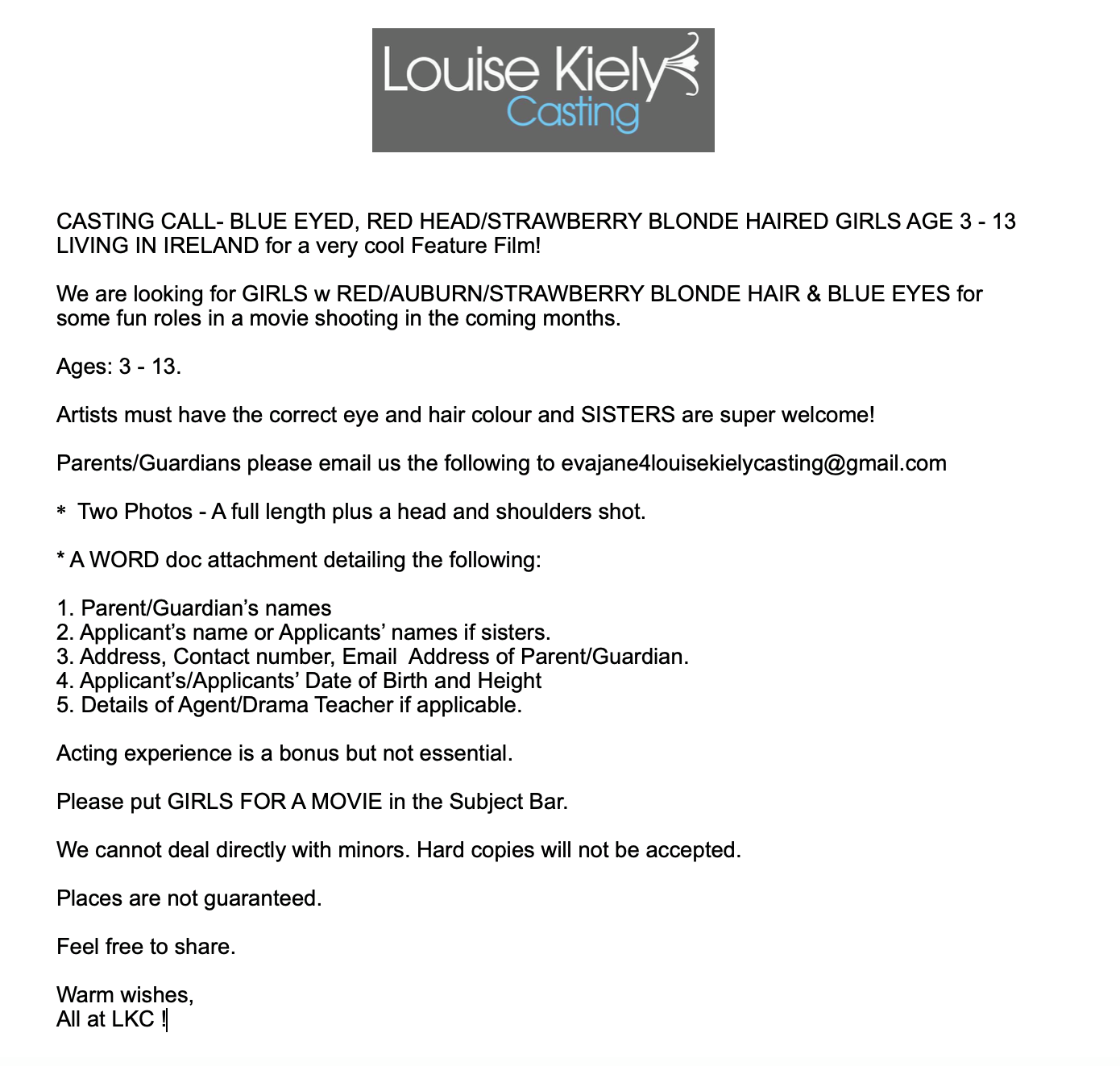 They went on to say that while experience in acting would be a bonus, it is not essential—meaning if you or someone you know has a red haired, blue eyed daughter near Dublin who would like to try her hand in the spotlight, the chance is there.
Anybody who is interested is encouraged to send two photos of the eager starlet, along with personal information of the girls and her parent or guardian.
To apply, send the application to [email protected] with GIRLS FOR A MOVIE in the subject line.
Ireland has the second highest concentration of red-heads in the world, only losing out on first place to Scotland, so we're sure Louise Kiely Casting will have no limit of budding actors to choose from.