NOTHING says summer like a chilled glass of rosé.
Whether you are celebrating a wedding or a birthday or simply enjoying a day lying by the pool, at this time of year many are likely to find themselves reaching for a glass of the pink stuff over their usual beverages of choice.
So, for those of you in need of inspiration or keen to try something new, our taste-testers have recommended five of the best rosé wines available now…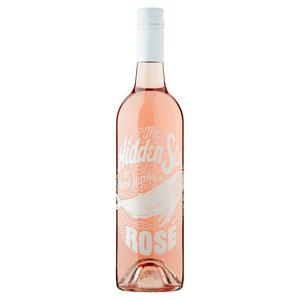 Hidden Sea Rosé 2022, South Australia,
£8 Sainsburys
Delicate and dry, The Hidden Sea rosé tastes great and also gives back to the environment,
These Australian winemakers have a "clear purpose", they claim, to make "one wine" and achieve "one mission". Which is to remove plastic from our oceans.
"We created The Hidden Sea to captivate our friends while allowing them to feel a part of something bigger than themselves, celebrate the amazing place we make our wine and look and taste damn great," they state.
For every bottle of their wine that is bought, the firm pledges to remove the equivalent of 10 x 500ml plastic bottles from the ocean and recycle them.
Château d'Esclans Whispering Angel Côtes de Provence Rosé, £40, Sainsbury's
A stalwart of many best wine lists over many years, Whispering Angel remains a favourite for rosé drinkers across the globe.
This French offering is produced at Chateau d'Esclans, which is described as "a magical property", situated in the heart of Provence, northeast of St. Tropez.
With his acquisition of the Château in 2006, Sacha Lichine's vision was to create the greatest rosés in the world, igniting the "Rosé Renaissance".
Now in its sixteenth vintage, Château d'Esclans is home to Whispering Angel.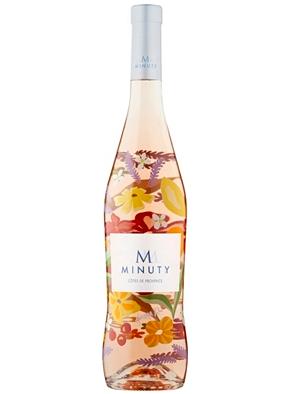 M de Minuty Côtes de Provence Rose, Limited Edition M x Hanna KL, £19.99 Waitrose
For four generations, the men and women of Minuty have been asserting their know-how and the expertise of a family heritage by working on the production of rosés, whites and reds emblematic of the Côtes de Provence.
In 2022 alone Minuty sold more than nine million bottles of wine worldwide.
For summer 2023 the iconic Minuty M cuvée pursues its artistic journey with Hanna KL, a Swedish visual artist who has reinterpreted their iconic bottle with a joyful mix of illustrations and vibrant colours inspired by a trip to Saint-Tropez.
"My favourite thing about visiting new places is the fresh inspiration I get from experiencing a new culture," Hannah KL says of her collaboration.
"I process what I see in my own way and turn it into colourful illustrations."
She added "Visiting the South of France for the first time and letting all my senses explore Provence resulted in an abstract design that is both fun and sophisticated, just like Saint-Tropez."
Mirabeau Pure Provence Rosé, £12 Tesco
Fans of Maison Mirabeau's flagship rosé refer to it as 'Provence in a glass'.
This easy drinking wine offers a fruity flavour with aromas of peach, lychee, passion fruit and flint, making it the perfect tipple to savour as an aperitif or with a meal.
"Our award-winning rosé wines have been crafted from some of the finest sun-drenched vineyards in the region, with excellent farming partners and bringing to bear our widely renowned blending skills," the winemakers explain.
"At Mirabeau, our focus is on creating delectable rosés that are a perfect partner to a vast assortment of foods and occasions," they add.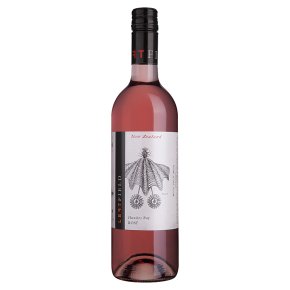 LeftField Rosé Hawkes Bay, £10.99 Waitrose
France is not the only country that can produce a good rosé, of course.
Ripened in the New Zealand sun, and made from both South African and Italian grapes, LeftField's delicious rosé tastes like summer in a glass.
It is considerably darker than a Provençal rosé and a whole lot fruitier, packing a lip-smacking punch of cranberry and strawberry freshness.
It's a winner with food too as the wine was fermented in stainless steel tanks to retain some of the grapes' sugar.
This imparts a trace of silky sweetness that makes this rosé a match made in heaven with a Thai green curry or salmon sizzled in Chinese spices.