THE IRISH certainly know how to do Halloween.
It did originate here, after all, and only spread after the Great Hunger caused mass emigration to America (You can read all about it here).
Each October, massive celebrations take place all over Ireland, but the biggest, best and most highly anticipated is the annual Macnas parade in Galway city.
Macnas are a performance company based in the city, and take their name from the Irish word meaning 'joyful abandonment'-- which is certainly what this parade is all about.
The theatrical display sees handmade, larger-than-life puppets take to the streets of Galway as darkness descends across the city, celebrating Ireland's mythology as tens of thousands of people watch in awe.
Not for the faint-hearted, the parade goes above and beyond to emulate the ominous holiday, where Irish traditions and superstitions come to life for one night only.
This parade is unlike anything else in the world, and the popular tourist city is transformed into something magical.
The theme of the parade changes each year but the soul of it remains the same-- last year, the theme was 'Out of the Wild Sky', and Macnas delivered a breathtaking exhibition "as they sculpt a new cosmos into being, where "bells ring out, stitches of lightning burst forth, as a new horizon lights up the deep and wondrous and lifts up the sky".
This years theme is 'Danse Macabre', and promises a "strange, unpredictable and utterly mesmerising" display.
The event is completely free, and child-friendly-- as long as your child isn't easily spooked!-- and will kick off in Galway city this Sunday, October 27th from 5.30pm.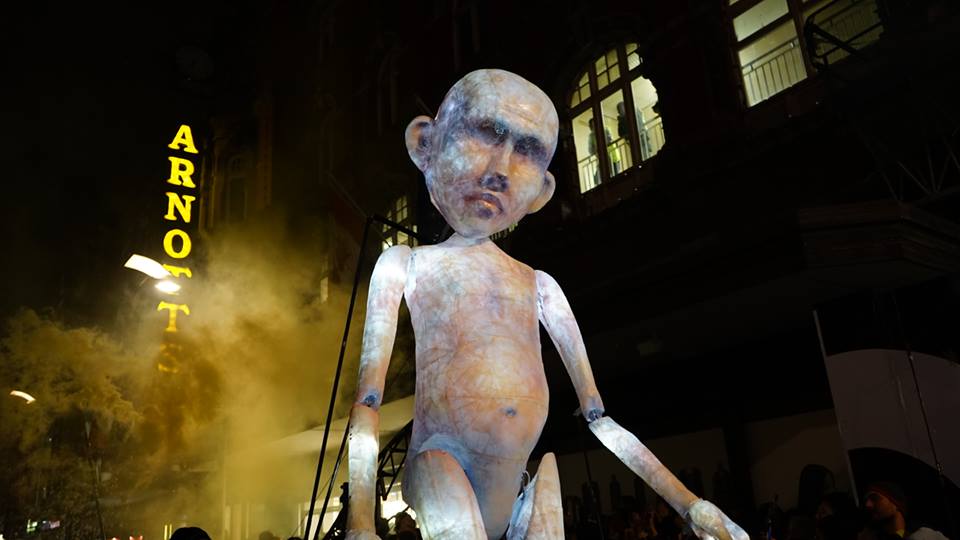 For more information check out the Macnas website here.