VALENTINE'S DAY has come and gone, so you've probably got as much #romance out of the way as you're contractually obliged to (one day is plenty, ladies).
But for anyone with a frankly enviable (or tiresome, depending on your perspective) thirst for cuddly, soppy butterflies there's still one more big day to look forward to this year - and it's right around the corner.
2020 is a leap year, which means Bachelor's Day is almost upon us.
For those who aren't familiar, Bachelor's Day is a tradition where - on Leap Day (February 29) - women are historically allowed to propose to men.
Back in the day, if the proposal was refused, the man had to gift a silk dress or a fur coat to the bachelorette for her troubles.
Not a bad deal, that. Propose to the richest man in town every four years and you're either set for life or you get enough fur coats to make Cruella de Vil jealous.
The tradition stems from a deal that Saint Brigid struck with Saint Patrick, where she begged him to allow women more power to instigate marriage. Saint Patrick initially offered one day every even years, but Saint Brigid managed to haggle him down to one day in every four.
Obviously now the laws of love have changed, and anyone can propose to pretty much anyone, and indeed pretty much anything.
But many people like to honour the romantically unromantic tradition by 'popping the question' on this most rare of days.
If you're one of these people, and you're looking for the perfect location, take your pick from our list below:
Cliffs of Moher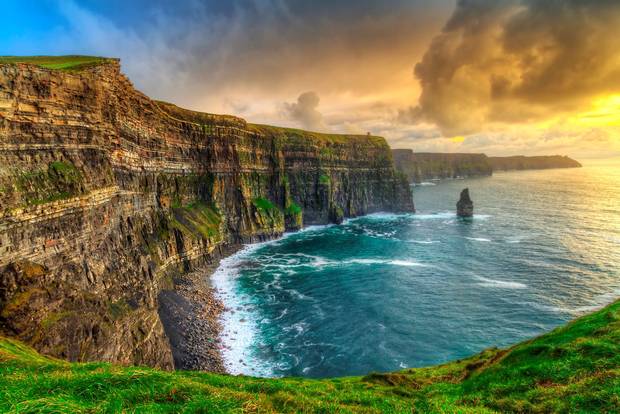 Slightly obvious, but it's Ireland's most visited tourist attraction for a reason. It's stunning. Like the person you plan on taking there, presumably.
Skellig Islands
Wild, beautiful, mysterious and seemingly impossible to tame. If you've got a partner who fits that bill, then this might be the spot for you.
Killarney
Sticking with Co. Kerry, Killarney - as a whole - offers more romantic scenes than the set of Love, Actually. Muckross House or anywhere in the National Park would be worth considering.
Giant's Causeway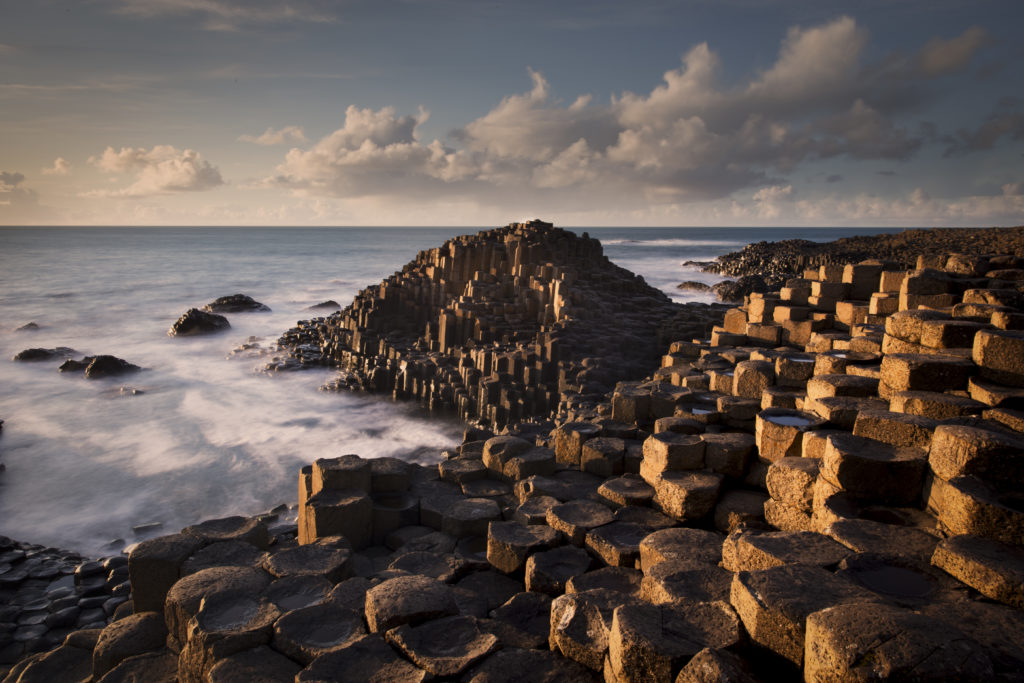 One of (Northern) Ireland's most memorable and celebrated spots. Fit for a memorable celebration, perhaps?
Derryveagh Mountains
Providing a staggeringly beautiful backdrop to a staggeringly beautiful moment, and if you're lucky enough, the caps will have a little snow on them for that picture-perfect moment.
Ha'penny Bridge
A pretty place in the heart of Dublin. And ideal for those who don't want to put on their walking boots when they drop to one knee.
Glencar Waterfall
The fairytale setting, and arguably the most romantic on the list.