St Patrick's day is traditionally a day of feasting, so we asked top chefs to share their mouth-watering  recipes with an Irish twist…
Kenneth Culhane is the award-winning head chef at the Dysart Arms in Petersham. Originally from Lisselton, North Kerry, he likes to put a modern take on some homely delicacies such as bacon and cabbage, crubeens and Guinness sourdough.
Culhane vividly recalls his grandmother's farm in north Kerry. "She would religiously make fresh bread every morning and pick herbs and nettles. The aromas and flavours of cooking with them are all fond memories, even the nettle stings!"
Petersham foraged nettle milk bread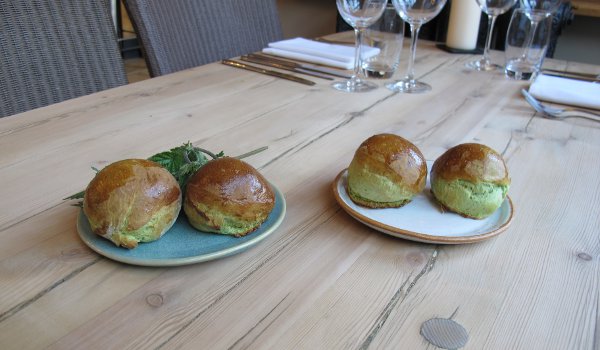 Ingredients
550g organic, T55, strong flour, 125g full fat, organic milk, 125g nettle tips, 20g fresh yeast, 6 organic, free range eggs, 75g white sugar, 12.5g Cornish sea salt, 125g soft, unsalted, organic butter
Method
Warm the milk with the nettle leaves and blitz in a blender; leave to cool.
Mix all the dry ingredients together in a bread mixer, or in an ordinary blender, add the milk and nettle mix, beat gently with the paddle for six minutes. Add the eggs one by one. When the eggs are fully incorporated, beat the butter into the dough mixture on a fast speed. Place in the fridge to rest for five-six hours.
Shape the dough into small balls and leave to prove in the warmth of the kitchen, for approximately 30 minutes. Brush the rolls with egg yoke and bake for 8-10 minutes in a pre heated oven at 190 degrees. Makes between 12 and 15 rolls.