TRIPADVISOR has revealed the top 10 Irish beaches for 2017, with one Irish beach taking the top spot for the very first time.
Banna Strand, near Tralee, Co. Kerry, was named the first new No. 1 in four years in the TripAdvisor Travellers' Choice Awards for 2017.
The Atlantic Ocean beach leapt up from seventh place in the rankings last years and sixth in 2015.
It seems Kerry is certainly the place to be when it comes to visiting the seaside, with four of Ireland's top 10 beaches belonging to the kingdom county.
Inchydoney, Co. Cork, dropped to the No.2 spot after being voted TripAdvisor's best Irish beach for three years running.
One other beach in Co. Cork featured on the list, while beaches in Sligo, Donegal, Wexford and Connemara in Galway also got the nod.
Here are the top 10:
1. Banna Strand, Co. Kerry
Banna Strand is historically associated with Irish rebel Roger Casement, who was captured on April 21 1916, having landed there from a German U-Boat.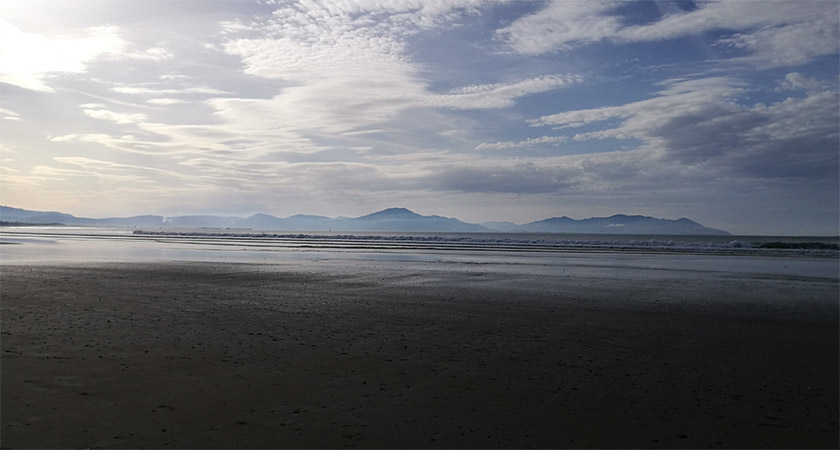 2. Inchydoney beach, Co. Cork
After the Battle of Clonakilty in 1642, 600 Irish forces fled to the beach to take refuge – but with the tide setting in at the time, most of them drowned.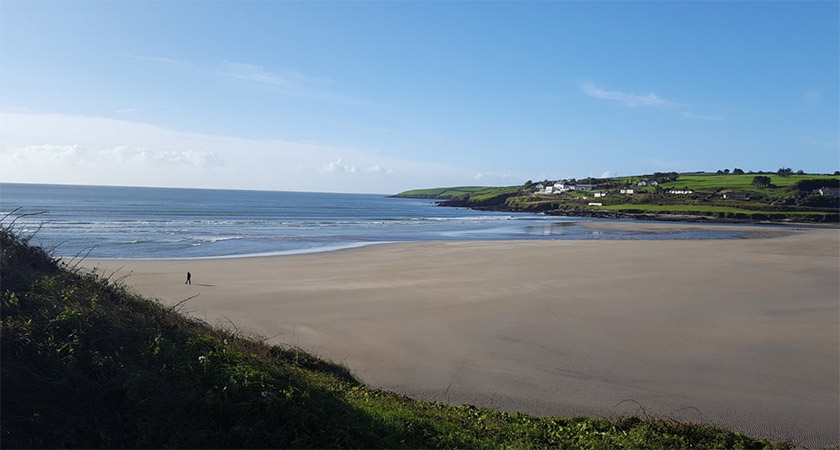 3. Derrynane beach, Co. Kerry
A Dolmen (Stone Age grave) near to the beach dates from 3,000 BC.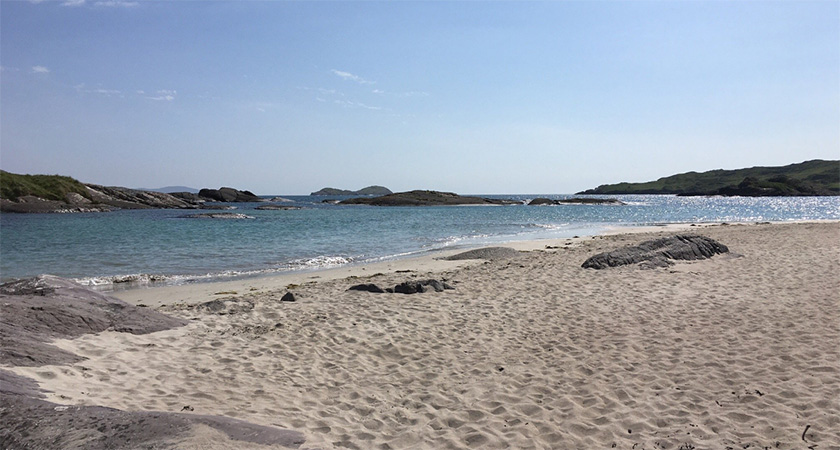 4. Inch beach, Co. Kerry
Scenes from the film Ryan's Daughter (1970) starring Robert Mitchum were filmed on Inch strand.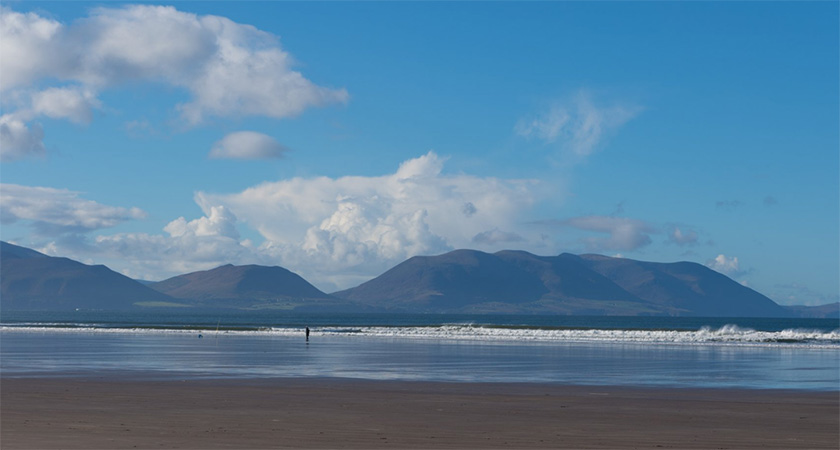 5. Strandhill, Co. Sligo
The beach is famous for its popularity among surfers, thanks to its reputation for huge waves and unusual currents.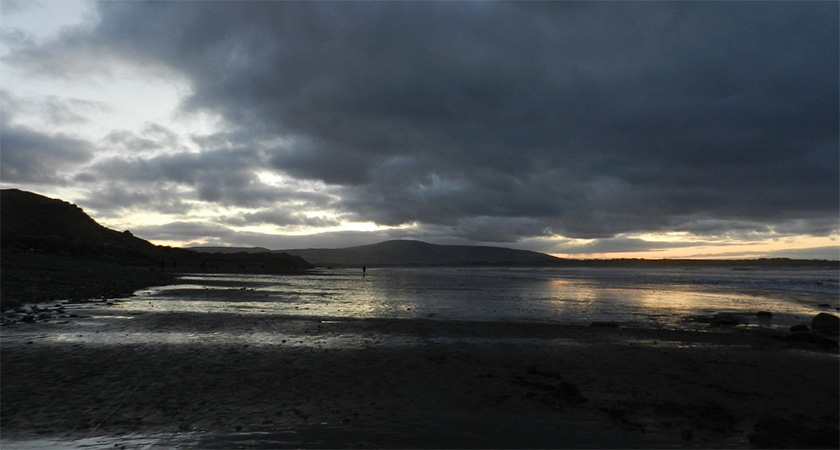 6. Coumeenoole beach, Co. Kerry
The hills either side of the cove are spotted with old stone walls, sheep, cottages and fields, and the flat sands mean the waves wash back to leave a shiny film which reflects the sky.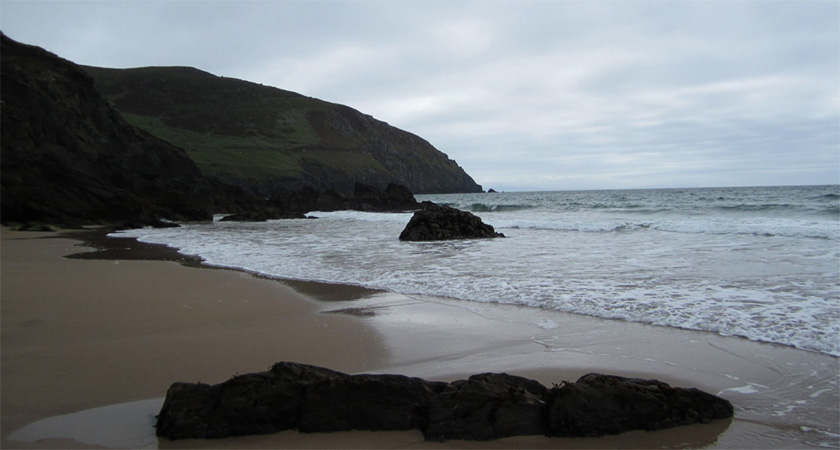 7. Barleycove beach, Co. Cork
In 1755 there was an earthquake and tsunami recorded in Portugal which sent 15ft waves in the direction of Cork. It is alleged that the Sand Dunes at Barleycove were a direct result of the tsunami.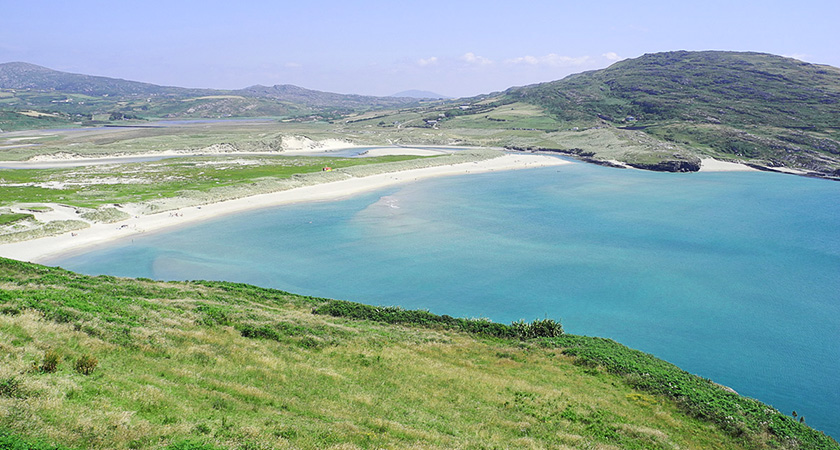 8. Curracloe beach, Co. Wexford
The now iconic opening D-Day scenes from Steven Spielberg's war film Saving Private Ryan (1998) were filmed on the beach.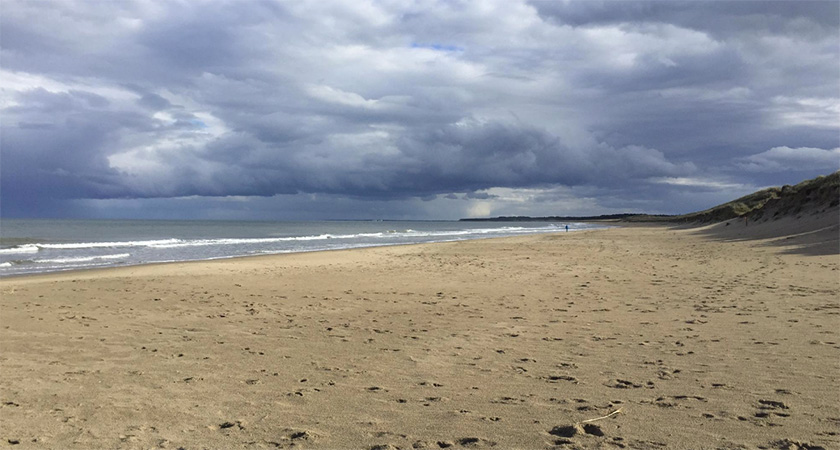 9. Narin/Portnoo beach, Co. Donegal
Just behind the sheltered cove of Narin/Portnoo strand is a seaside golf course featuring dramatic views of the Wild Atlantic Way.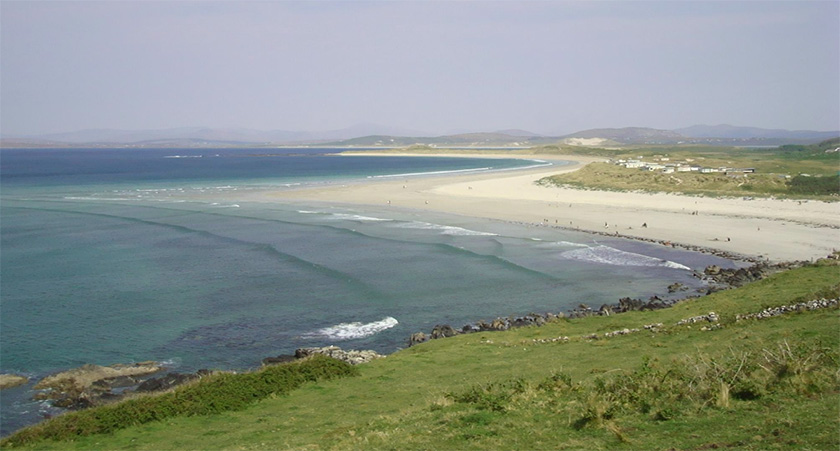 10. Dog's Bay beach, Co Galway
The area is internationally renowned for its rare geographical features – notably the sand, which was not formed from rocks, but rather from shells of tiny sea creatures known as foraminifera.