A new chip shop, or a 'chipper' as many Irish people affectionately call it, has left many locals and residents in the area scratching their heads.
A photo of the chipper in North County Dublin has confused many people as the font used to spell the name of the chip shop has split public opinion.
The shop displays the goods they sell on their facade, with delicacies including fish, chips, kebabs, burgers and pizzas but the name of the shop has left many people confused.
Take a look at the picture below and you'll see what we mean...
What word do you see in the photo?
Advertisement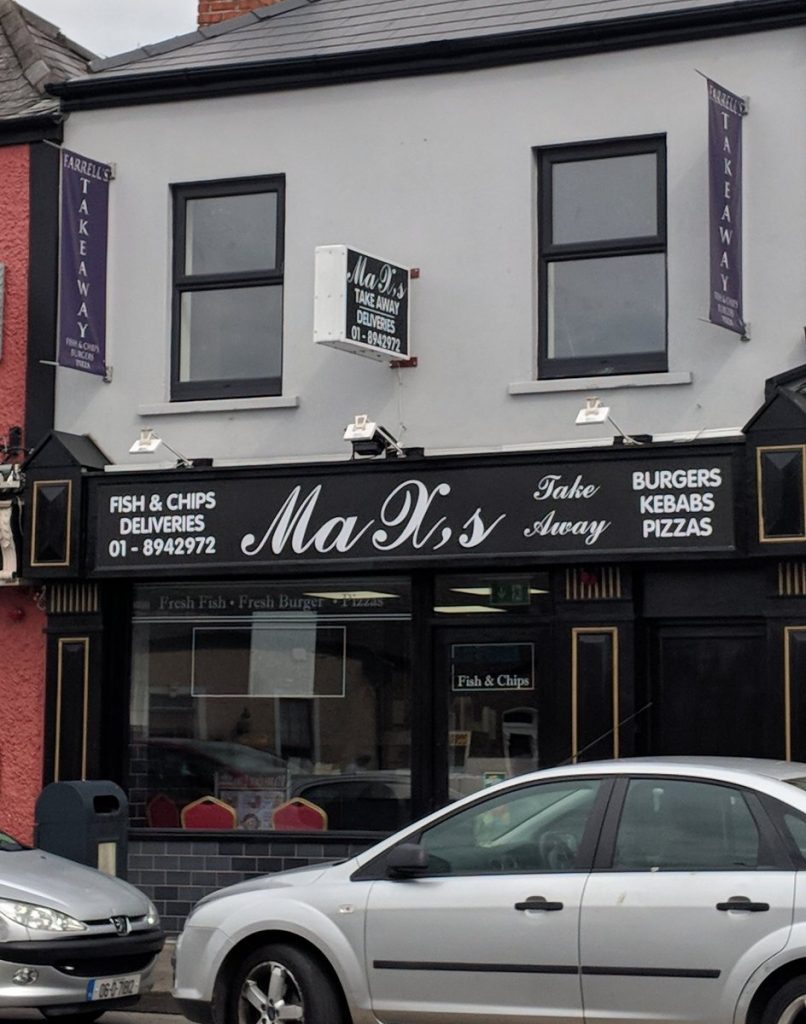 A tweet posted by one resident gained traction online, with people from near and far attempting a guess at the name of the newest addition to the neighbourhood.
New chipper in Ballybough.
I don't know what it's called. pic.twitter.com/ptjLpkAqqF

— Vinnie Quinn (@vinniequinn) June 20, 2018
Guesses included MaX's, Ma N's, Malc's and MA JC's... Oh dear.
Oh, for the love of God. Max's??? Really? Really?

— Tampopo2236 (@tampopo2236) June 20, 2018
Advertisement
Ma N's??

— Alan O'Reilly (@saloreilly) June 20, 2018
MaX,s

— Gobdaw (@GobdawDublin) June 20, 2018
Throwing Malc's in there, just because.

— Ordinary Mike (@the_unutterable) June 21, 2018
Supposed to be Max's I believe but worst sign I've seen

— Gobdaw (@GobdawDublin) June 20, 2018
Advertisement
Ma X's?

— TheAwkwardOtter (@OtterAwkward) June 21, 2018
Ma JC's??

— John Williams (@JOHN_WILLIAMS86) June 21, 2018