IRISH COCKTAIL month is upon us and The Irish Post has just the thing.
Throughout October licensed premises across Ireland and Northern Ireland are being encouraged to get in the spirit(s) by showcasing the best cocktail creations on offer across the 32 counties.
With that in mind, the good folk over at Great Irish Beverages have been busy putting together a handy beginner's guide to some of the best cocktails on offer in Ireland right now.
Drink these in.
Advertisement
Dingle Mingle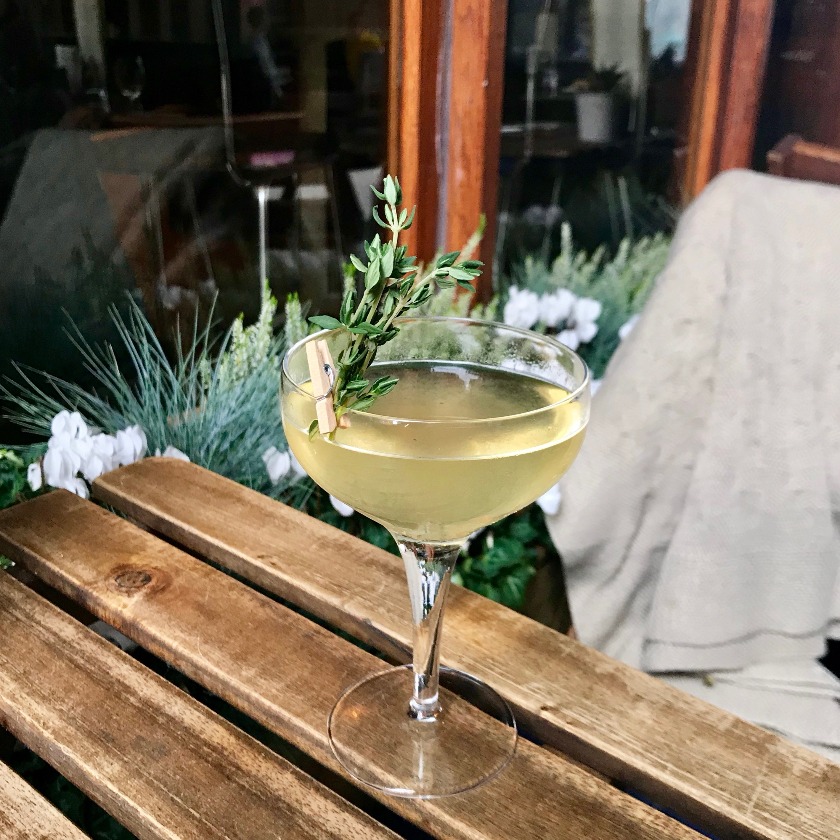 INGREDIENTS 
35 ml Dingle Irish Gin
70 ml chardonnay wine
2 bar spoons of peach jam
Advertisement
3 sprigs of fresh thyme, 1 for garnish
METHOD
Chill a coupe glass with some crushed ice. Pour and place all ingredients into a shaker with ice. Seal and shake hard for 10 seconds. Remove ice from glass and fine strain the cocktail. Garnish with a thyme sprig.
This is a perfect aperitif-style cocktail to have before one of the classic Mediterranean dishes they serve in this Dublin institution.
Head The Ball
Advertisement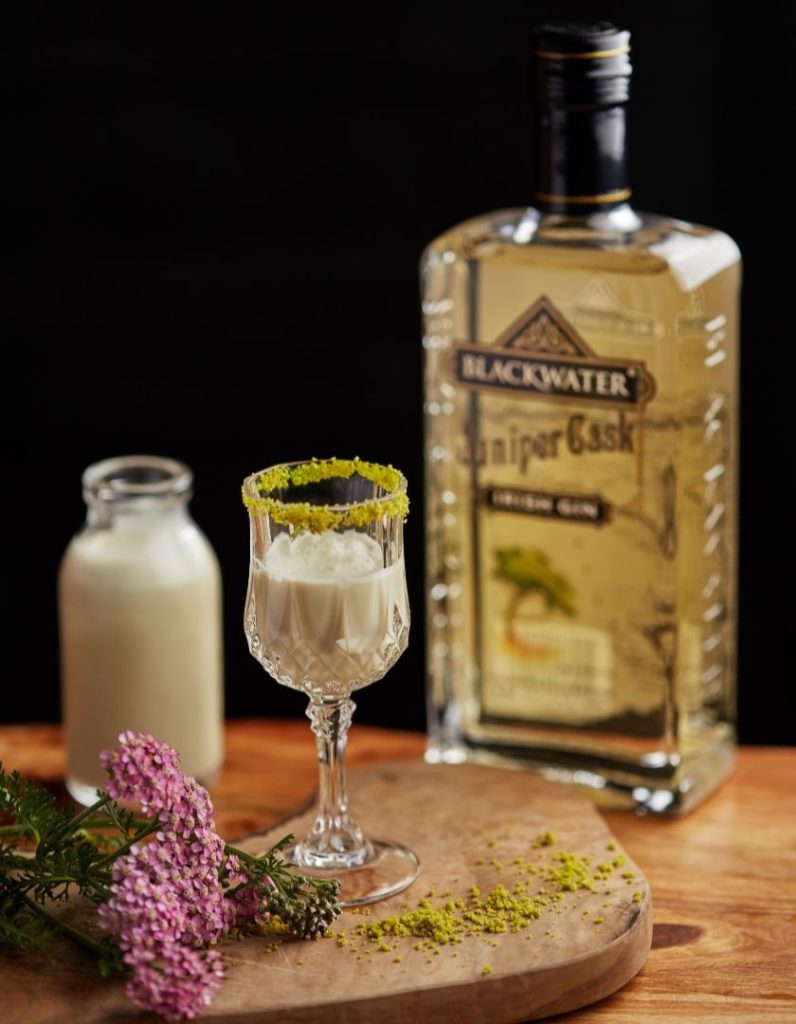 From Cask, MacCurtain Street, Cork City
INGREDIENTS  
40 ml Blackwater juniper cask aged Irish gin
20 ml Wild Irish blackberry and yarrow infused Amaro
2 scoops of Pistachio Ice Cream
METHOD
Advertisement
Coat the rim of a sherry glass with crushed pistachio nuts. Place all ingredients into a shaker with ice and shake for 10 seconds, strain.
The good folk in Cask don't just create cocktails, they have their own more local take on these libations, "Corktails." They take tremendous pride in their drinks and their city.
The "Ginger Paddy"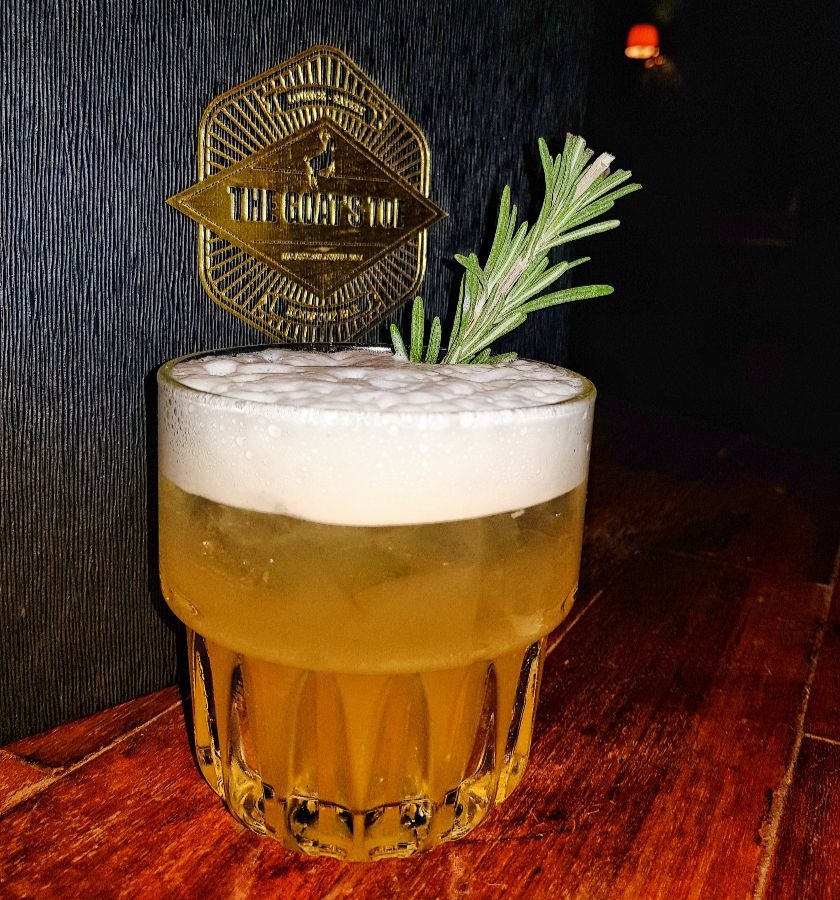 From The Goat's Toe, Main Street, Bangor, County Down
Advertisement
INGREDIENTS  
50 ml Jameson Black Barrel
25 ml fresh lime juice
20 ml sugar syrup
Fresh ginger emulsion
METHOD
Chill a tumbler glass with one or two ice cubes. Pour the whiskey, lime and sugar syrup into a shaker with ice and shake hard. Strain into the glass and top with the ginger emulsion.
Advertisement
This is a cocktail that is a twist on the ever-popular highball, Jameson, Ginger & Lime. Deconstructed, served in a smaller glass but still packs a punch!
The Galway Shawl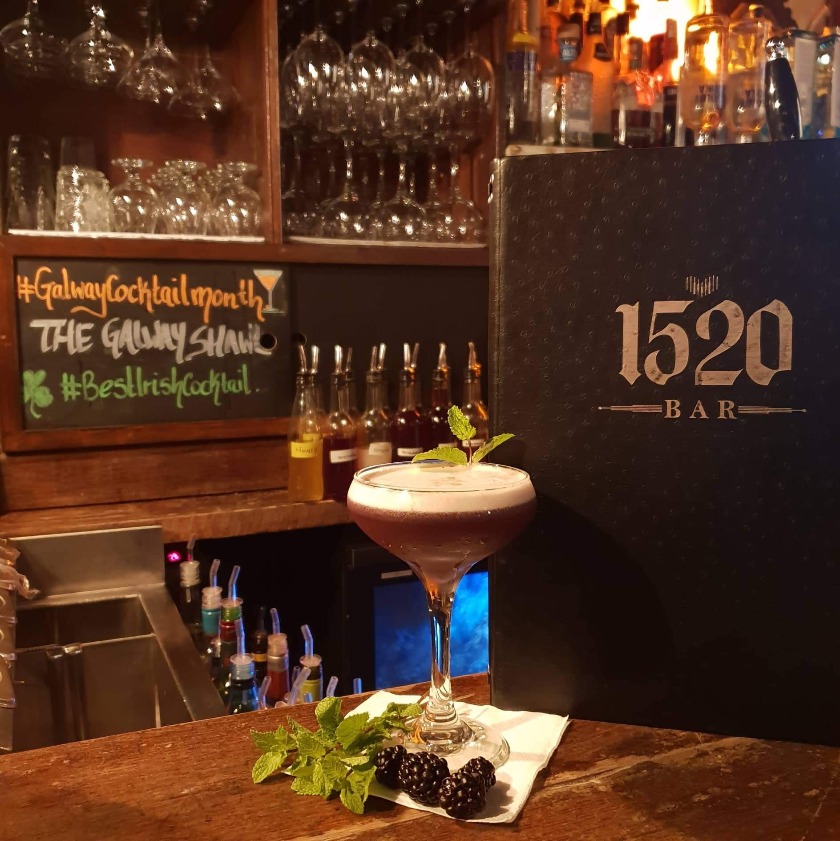 From 1520, Quay Street, Galway
INGREDIENTS 
Advertisement
35ml Tullamore Dew
25ml Homemade Blackberry Liqueur
30ml egg whites
25ml Galway Honey Syrup
25ml Lime Juice
5 Irish mint sprigs
2 wild Irish blackberries
Advertisement
METHOD
Chill a coupe glass and add all ingredients to shaker. Dry shake to emulsify the egg whites and then shake again with ice to chill and blend the berries & mint.
Fine strain into a chilled coupe and garnish with a mint sprig.
The 1520 bar is all about shopping and sourcing locally for their food and drinks. The only ingredients in their festival cocktail that aren't from Galway are the Brazilian limes and the whiskey that came all the way from county Offaly!
Chocolate Orange Espresso Martini
Advertisement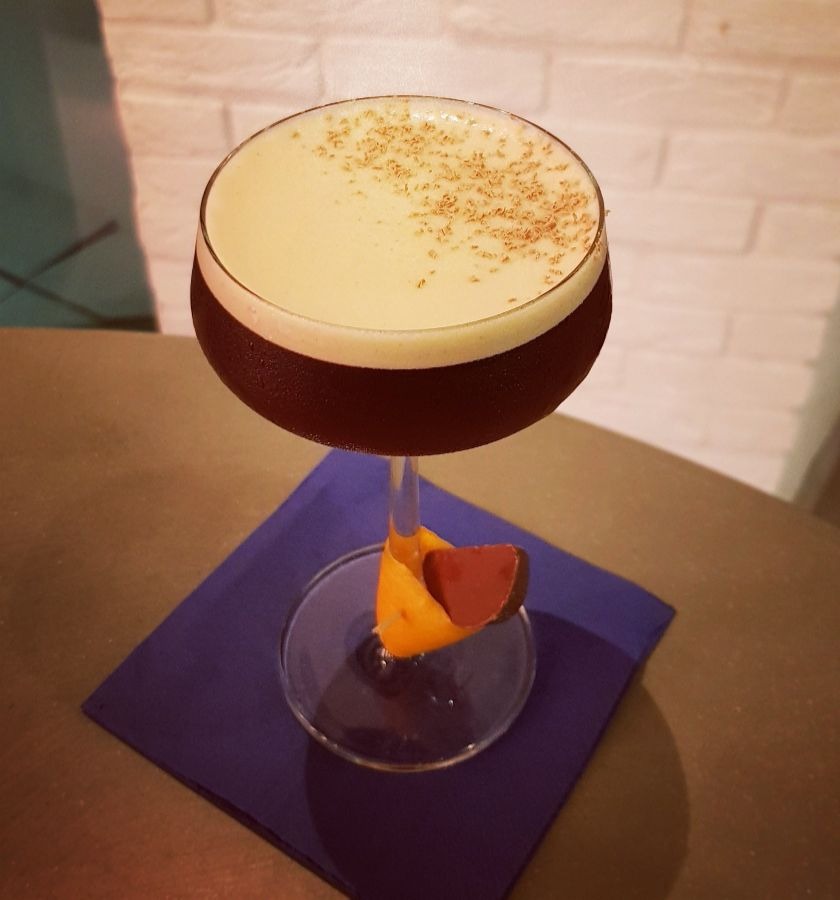 From The Baths in Clontarf, Dublin.
INGREDIENTS 
35ml Espresso
30ml Clement Creole Shrubb o
25ml Black Twist
15ml Simple Syrup
Advertisement
METHOD
Shake with ice & strain into a chilled Martini glass
Garnish with a Terrys Chocolate Orange Segment wrapped in an orange peel.
The Baths in Clontarf is a newly opened seaside bar and restaurant with a thriving brunch trade. Their espresso martinis are already well renowned and this one made with a Black Twist cold brew coffee and Irish whiskey is perfectly balanced.
Unbirthday 
Poitín
Advertisement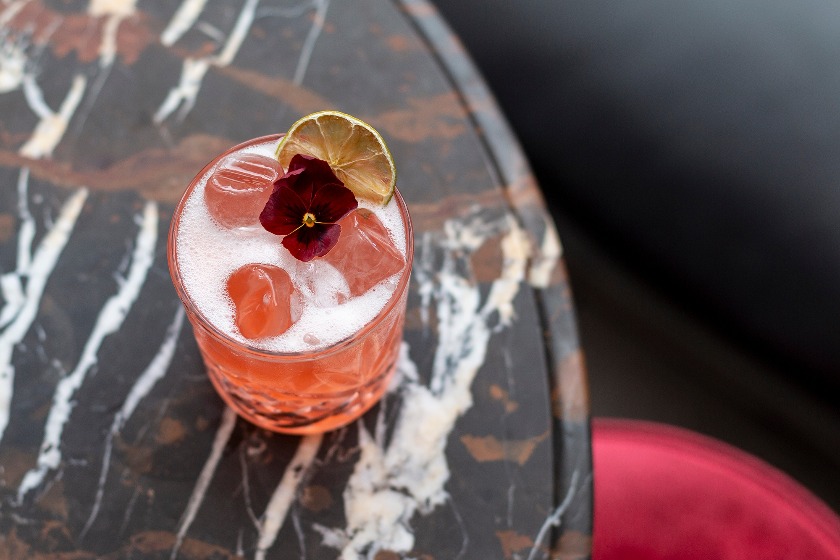 INGREDIENTS 
35,5ml Mad March Hare Poitín
20ml Monin Lime Original Liquor
20ml Homemade Breakfast Tea & Raspberry Syrup
15ml Pineapple Juice
Advertisement
15ml Lemon Juice
METHOD
Pour all ingredients into a shaker with ice, shake hard for and strain into an iced tumbler.
Poitín is Irish moonshine and actually predates whiskey. It was only recently decriminalized and now some of the best cocktail bars around the world are embracing it for their mixed drinks, including The Chelsea Drugstore on the very busy George's Street.
For more information on Irish cocktail month and how to get involved visit http://www.greatirishbeverages.com