THERE'S an epic 90s-themed festival coming to Kildare next summer and we're about as excited as Bart Simpson watching the Itchy and Scratchy show.
Get it? Because 90s.
Remember CD-ROMs, Packie Bonner and how everyone had a curtain and step haircut? Yeah the 90s were brilliant weren't they?
Waiting for your folks to get off the landline so you could organise a meet-up with your pals, Sony Walkmans provided you with unimaginable music portability and every evening you'd run home to catch zig and zag on telly. Life was good.
The 'Biggest '90s Disco Outdoor Festival' lets us all take a trip back there.
We can't promise any yo-yos or a game of conkers, but we can promise the likes of 5ive, Vengaboys, members of Ace of Bace and Faithless, as well as Ireland's own B*Witched.
Are you gonna go?
You can say you will, you can say you won't, you can even say you'll do what I don't. But ultimately, if 90s (and to an extent the early 00s) is your thing, you'll regret it if you miss it.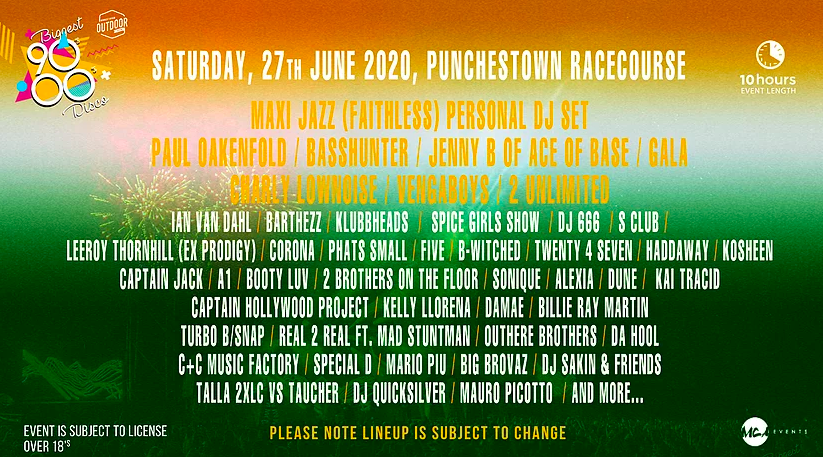 The festival is set to take place takes place on Saturday, June 27 at Punchestown Racecourse, Co. Kildare, and tickets go on sale on Friday with early bird tickets starting at €45.
See you down there, and bring your gameboys for the drive home!