A FIANNA Fáil TD was reportedly refused communion because of his support for the introduction of legalised abortion services in Ireland.
That's according to a report in The Sunday Times which indicates TD Robert Troy was denied communion by County Westmeath parish priest Father John Hogan of Multyfarnham.
Fr Hogan withheld the communion from Troy during a requiem mass at St Nicholas's parish church on January 4th of this year.
Troy, who was once viewed as an "anti-choice" politician in Ireland, revealed to Hot Press last month that he had voted to repeal the Eighth Amendment.
"I voted to repeal it. I have to say, I thought long and hard about it. In terms of repealing the Eighth, I would have no issue in terms of fatal foetal abnormalities, incest and rape. Other areas I'm uncomfortable with it," he said.
"But when it came down to it, I asked myself the question: 'By voting no, would it prevent one termination?' And I then I said, 'No, because what it does is, it victimises women and it forces them to go abroad.'
"While I had concerns about the 12-week nature, I ultimately came down with the decision to vote Yes."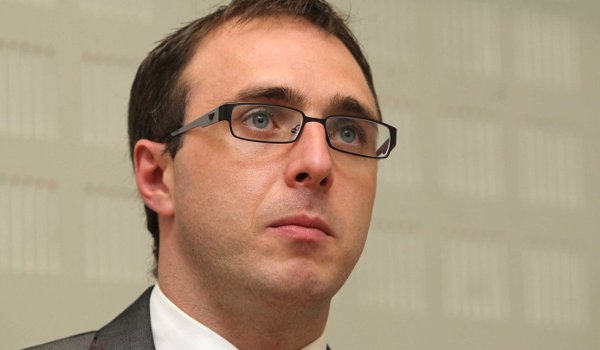 Tweets since unearthed show that Fr Hogan, who is "pro-life" - reacted with disappointment to news of TDs who were once "pro-life" subsequently voting to have the legislation changed.
"Looking over list of TDs who voted to reject amendments to the wicked abortion bill, I see the name of one who, only a few years ago, stood in my house & swore he was pro-life," he wrote in one tweet.
"The desire for power & popularity lead so many to do the most horrendous things. A salutary lesson."
A controversial figure in the Catholic church, Hogan previously courted controversy after speaking out against civil partnerships, stating that any Catholic politicians who supported the idea of gay marriage could not remain "in good standing with the church."
According to the Sunday Times, Thomas Deenihan, the Bishop of Meath, has spoken to Hogan regarding his behaviour. It is not known what was said.