THE NOVEL Nora Webster by Irish author Colm Tóibín has made The Folio Prize 2015 shortlist along with seven other titles. 
The prize recognises the best English-language fiction from around the world, regardless of form, genre or the author's country of origin with writers originating from North America, the UK, Ireland, Kenya and India on the shortlist.
This year's shortlist sees prize-winning names such as Ali Smith and Colm Tóibín  joined by newcomers Ben Lerner and Yvonne Adhiambo Owuor.
The other titles selected from a list of 80 nominated books are 10:04 by Ben Lerner, All My Puny Sorrows by Miriam Toews, Dept. of Speculation by Jenny Offill, Dust by Yvonne Adhiambo Owuor, Family Life by Akhil Sharma, How to Be Both by Ali Smith and Outline by Rachel Cusk.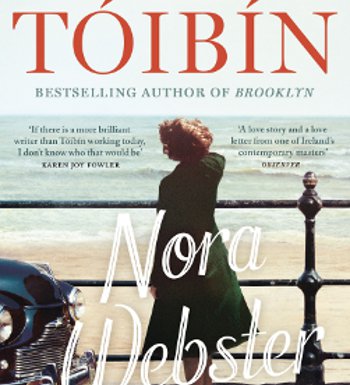 Chair of the judging panel William Fiennes, said: "This shortlist is the result of months of reading and hours of passionate conversation.
The eight books we've chosen explore vast themes - time, loss, belonging, war, solitude, marriage and family, the making and the mystery of art – with amazing vitality and grace. 
"They manage to be both epic and intimate – in fact, they show those dimensions to be two sides of the same coin.
They've surprised, moved, challenged and enchanted us. They've made us laugh. They've grown and deepened when we read them again." 
The  80 works of fiction nominated were all published in the UK in 2014 and voted upon by the 235 writers and critics who constitute the Folio Academy. 
Shortlisted authors are now in the running for the £40,000 overall prize, which will be awarded at a on Monday 23 March. 
Colm Toibin was born in Enniscorthy, Co. Wexford in 1955. 
Nora Webster is his eighth novel was published by Viking in October 2014.