CONOR MCGREGOR is in high spirits after launching his very own Irish whiskey.
Proper No. Twelve Irish Whiskey is the result of a new collaboration with master distiller David Elder, with the 80-proof bottle's name serving as a homage to McGregor's Dublin roots.
"We created close to one hundred blends and ultimately selected what we knew was the one and only proper whiskey blend," McGregor explained in a statement.
"We took the time to develop an incredible whiskey and I'm excited to share it with the world."
Boasting a blend described as "complex and sophisticated yet smooth and approachable with hints of vanilla, honey and toasted wood" the whiskey is the latest celebrity-endorsed alcoholic spirit.
It follows on from Ryan Reynolds' Aviator Gin and George Clooney's world-famous Casamigos tequila brand.
The new whiskey marks the culmination of a personal journey for McGregor though.
"I come from a place called Crumlin, in Dublin 12," he said.
"It's a place dear to my heart. It's where I learned how to fight; it made me who I am today. It's a place I'm still very much a part of every single day of my life. So, that's where the name came from. It's proper Irish whiskey and twelve is my hometown."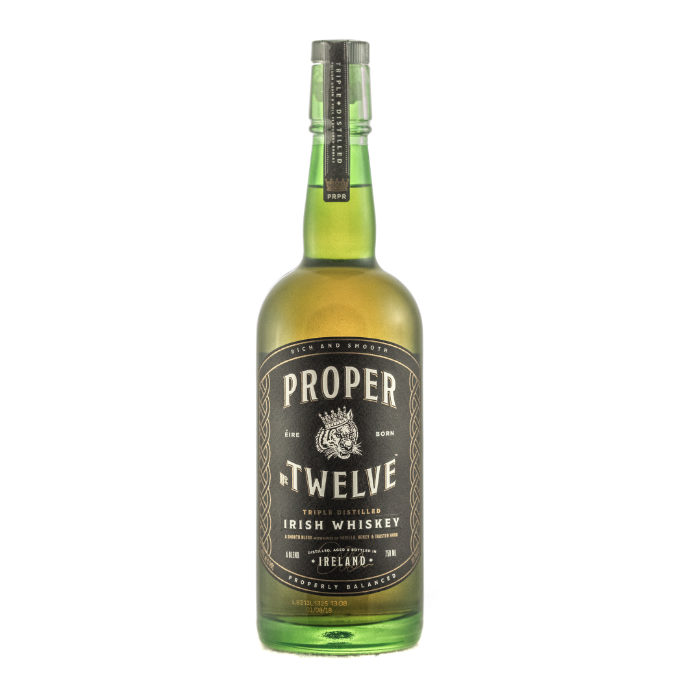 "Growing up on the streets of Dublin 12, I learned the values of loyalty and hard work," he added. "I respect other Irish whiskeys, but I am coming in strong, with passion and with purpose. I am the founder of this company and I am going to give it my all."
There's another incentive to buy a bottle of Proper No. Twelve too - $5 of every case sold will be donated to local first responders and charities.
"First responders all over the world are the unsung heroes who act with courage and answer the call of duty every day for people in need," McGregor said. "I have great respect for these men and women."
Proper No. Twelve Irish Whiskey will retail for $25 in liquor stores across the United States beginning this month.
The whiskey will also be launched in his native Ireland, where it will retail for somewhere in between €20-25.