CONOR MCGREGOR has offered sage advice to any aspiring Irish entrepreneurs looking to follow in the footsteps of the Notorious.
Over the past five years, McGregor has gone from a life as a jobbing plumber living on welfare to one as one of the highest paid sports stars on the planet.
His most recent success has come away from UFC with the Irishman's latest venture, the Proper No 12 Whiskey, selling like hotcakes since its release.
The spirit has proven so popular, Tesco even had to enforce a strict two-bottle limit on shoppers looking to purchase it ahead of the busy Christmas period.
And speaking in an interview with Entrepreneur, McGregor revealed the secret to his success while offering wise words for anyone looking to achieve big things in the world of business.
Advertisement
"You've got to be passionate about what you're doing," McGregor explained.
"Find your passion and chase your dreams, fearlessly. I've had a lot of crazy dreams in my life, and they've all come to fruition because of my passion, hard work and will to succeed.
"You've got to put in the effort day in and day out to perfect your craft, and never give up.
"Never settle, never be complacent, stay hungry to learn and always try to be better than you were yesterday.
"If someone tells you no or doubts your ability, f**k 'em. I don't care what they think. I believe in myself and never waiver from that mentality. That's how I got to where I am today."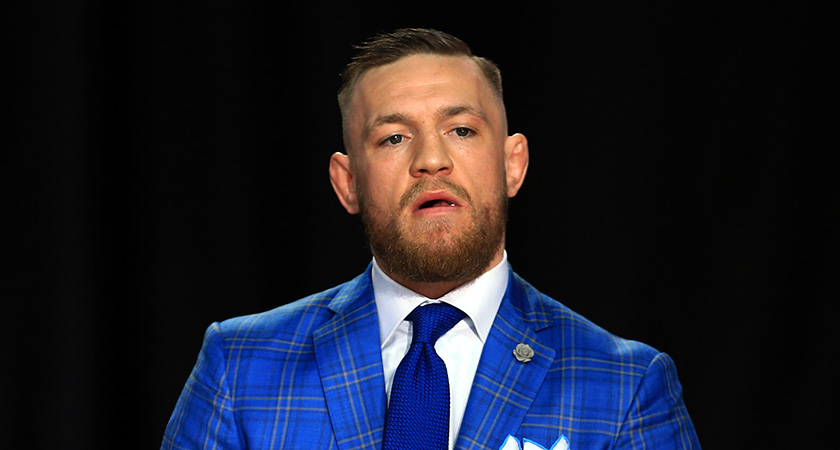 But while self-motivation and determination remain key factors for McGregor, the Irishman was also eager to highlight the importance of friends.
Advertisement
"Surrounding yourself with the right people is important too. Loyalty is everything," he explained.
"You've got to have a strong support system, people who genuinely believe in you and want you to succeed.
"My team -- who have become my brothers and sisters -- my family and close friends have gotten me to where I am today."
McGregor is currently waiting to find out what punishment he will face over his involvement in the post-match brawl that followed his defeat to Khabib Nurmagomedov.
The Irishman has already been suspended from UFC but could face an even heftier punishment for his part the ugly scenes that followed the loss.