PREPARE TO be spellbound because one of the world's most famous magicians is coming to Dublin and he's bringing his big box of tricks with him.
David Blaine has announced plans for his first even Dublin show this summer.
The experimental magician is embarking on his first eve tour of the UK and Ireland this summer taking in Edinburgh, Manchester, Birmingham, Bournemouth, London and Dublin.
Blaine will perform at Dublin's 3Arena on June 8th in a tour he's already describing as "an experiment in and of itself".
Irish fans can expect a real treat too with the magician promising "no two shows will be exactly the same"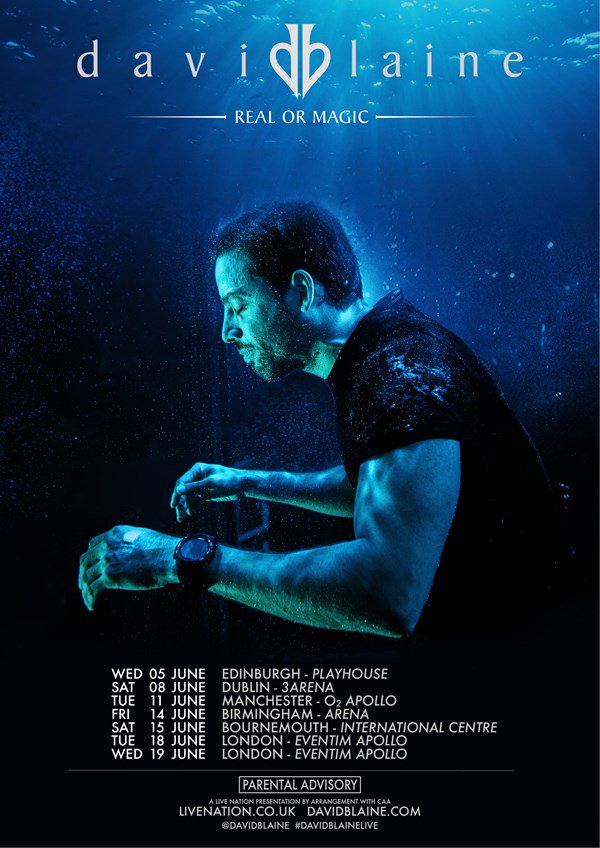 Known as much for his feats of endurance as his magic tricks, Blaine first burst on the scene back in 1997 when his TV special Street Magic reignited interest in the genre.
Since then, he's performed a serious of increasingly unique stunts that have pushed him to his absolute limits both mentally and physically.
He one spent 44 days suspended in a glass box over the River Thames while he also spent a week buried in a clear coffin high above New York.
One of his most famous stunts came in 2002 when Blaine returned to the Big Apple to stand on a 30-metre pillar without a safety net for 36 hours straight.
Tickets for David Blaine: Real or Magic will go on sale next Friday, March 29th.
Unfortunately, it will only be suitable for viewers aged 13 and over.