ED SHEERAN is reportedly a distant relative of notorious Irish-American Mafia hitman Frank Sheeran, the subject of the Martin Scorsese's movie The Irishman.
The Irishman sees Robert De Niro play Sheeran in a film chronicling the Irishman's rise through the ranks of organised crime.
Stephen Graham stars alongside de Niro in the film and has revealed how Ed brought up his long-lost family ties to Frank a few months ago.
"They're related, you know. Honest to God — I swear on my nana's life," Graham said.
"That's what Ed said, he says it's his distant uncle."
Commenting on the film, Graham addeed: "It's all based on true events, on Frank Sheeran.
Before he passed away, he gave all this information to a ­journalist who turned it into a book."
Based Sheeran's real-life memoir, I Heard You Paint Houses The official synopsis for The Irishman reads:
"The film chronicles one of the greatest unsolved mysteries in American history, the disappearance of legendary union boss Jimmy Hoffa, and offers a monumental journey through the hidden corridors of organised crime."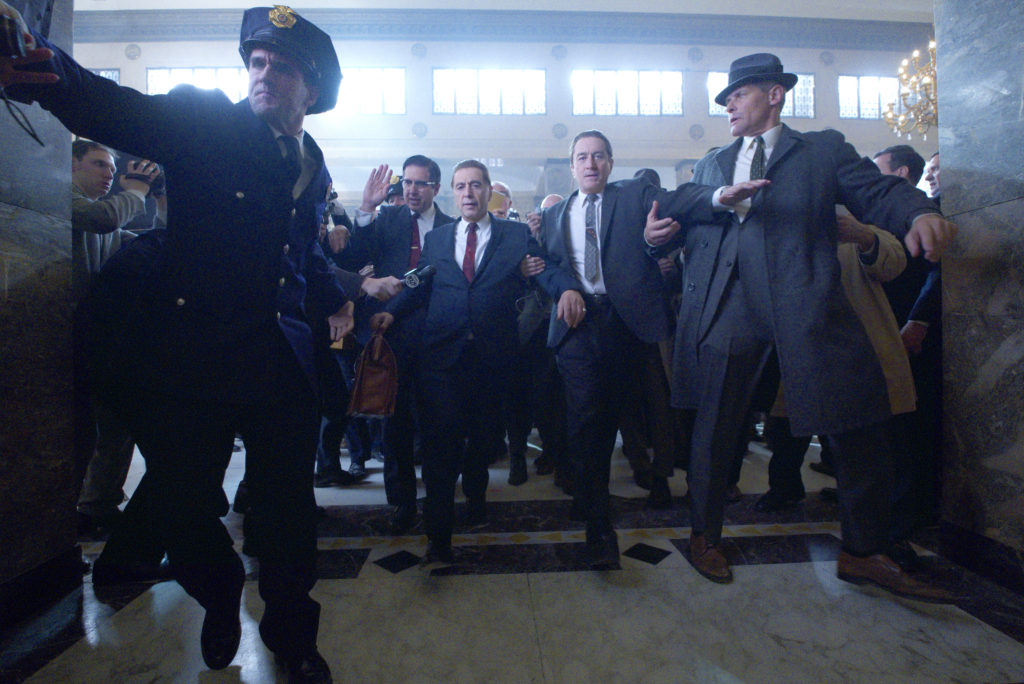 In Charles Brandt's book, I Heard You Paint Houses, Sheeran offered a detailed account of what happened to Hoffa, taking responsibility for the union boss's murder and offering key details as to those involved.
The Irishman looks to lift the lid on these claims and the assertions of Sheeran that a frustrated Hoffa, barred from working for the unions, was murdered by the mob after threatening to go public with their alleged involved in the assassination of John F Kennedy.
Sheeran claims to have supplied the rifles used in the JFK assassination, with Martin Scorsese's film set to shine a light on these claims.
With Hoffa threatening to go public unless the mob wielded their power to have him reinstated to the Teamsters, the mafia allegedly decided to snuff him out and had his close friend Sheeran do it because Hoffa would not suspect him and it would test his loyalty.