SERGE Fournier, 74, has died after being shoved from a bus by a young woman in Las Vegas, Nevada.
The elderly man smashed his head on the pavement and was rushed to hospital where he died from his injuries a month later.
Mr Fournier was reportedly telling a fellow passenger on the bus to be more polite, before being pushed off.
He was moving up the aisle, attempting to get off as the bus came to a stop.
Witnesses claim that as he walked, he passed a woman who had allegedly been cursing at various other passengers and asked her to be nicer.
After passing her, Mr Fournier was shoved out of the door, hitting his head on the concrete and sustaining injuries which would eventually kill him.
His death has been ruled as homicide and the woman, Cadesha Michelle Bishop, is facing a murder charge for her involvement in the incident which occured on March 21 this year.
She was arrested on Monday and appeared in court for the first time yesterday.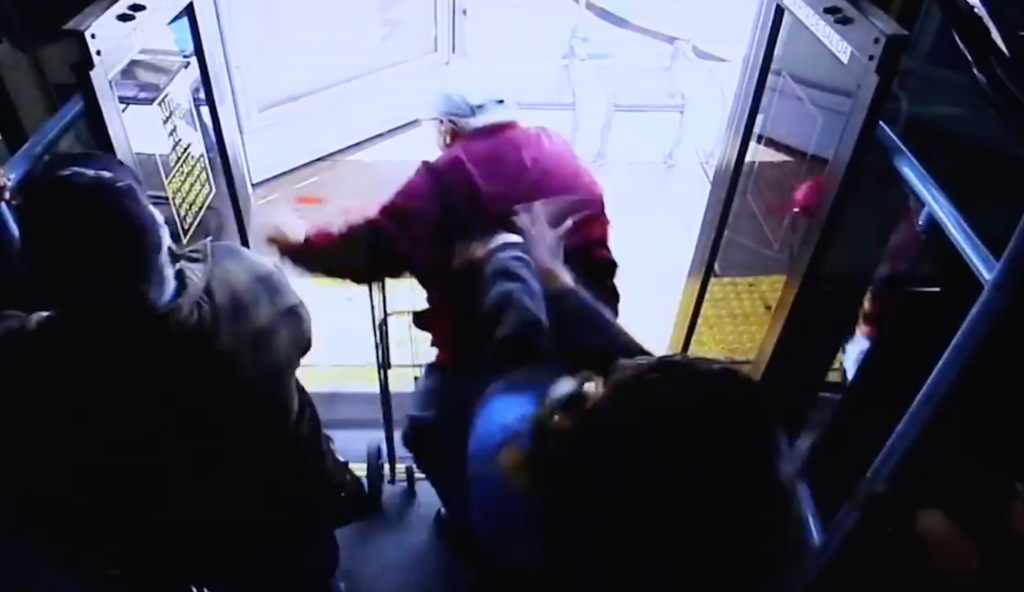 Police reports of the incident state that he was pushed off "with enough force that he never touched any of the steps on the bus" and that "his head landed approximately eight feet from the bus doorway".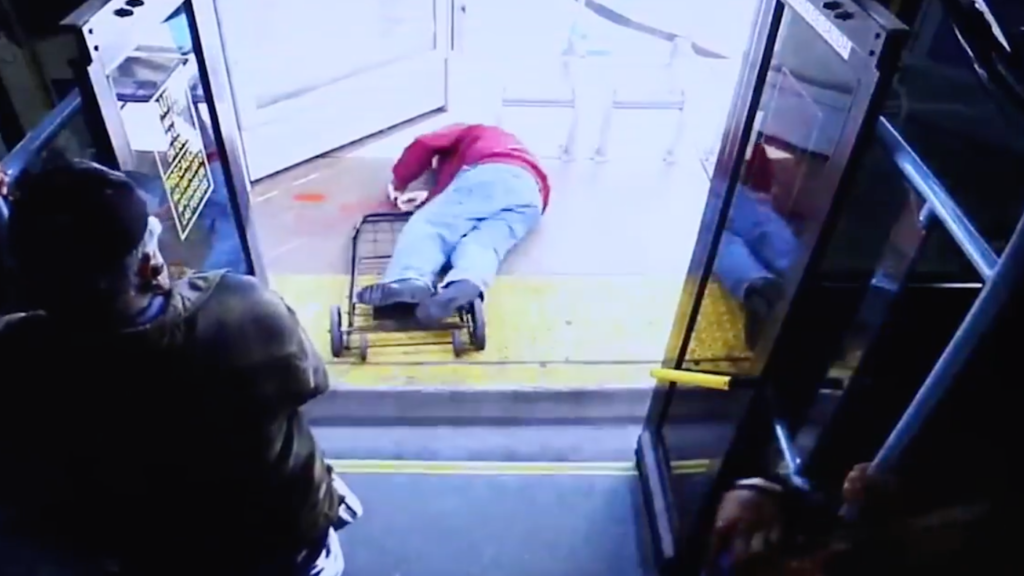 Mr Fournier's neighbour Trevor Taylor described him as "a wonderful person" and promised he would never forget his friend.
"No matter what his age, she should not have done that. People need a little more patience than what they have these days," said Taylor.
Fournier leaves behind a disabled wife.
A judge has ordered Bishop be held on $100,000 bail pending a preliminary hearing of evidence on May 21.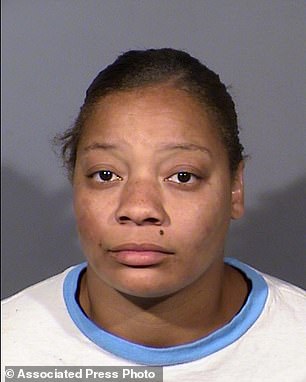 Harrowing footage has emerged which shows the man being forced from the bus and landing on the pavement.
*WARNING* DISTRESSING FOOTAGE