THE FAMILY of an Irishwoman who were denied permission by the Church of England to have an Irish phrase inscribed on her gravestone have launched a memorial fund in her name. 
The Margaret Keane Memorial Fund has been set up to honour her life and ensure "lessons are learned and other grieving families are not put through this." 
Margaret, originally from Athboy in Co. Meath, sadly passed away aged 73 in July 2018.  
Her family had originally planned to have the Irish words "In ar gcroithe go deo" which translates as "in our hearts forever" engraved on her headstone.  
However, a court of the Church of England ruled that, without context, the phrase could be interpreted as a political statement.  
The chancellor of the Consistory Court of the Diocese of Coventry, Stephen Eyre QC, decreed the phrase "must be accompanied by a translation which can be in a smaller font size." 
"Given the passions and feelings connected with the use of Irish Gaelic there is a sad risk that the phrase would be regarded as some form of slogan or that its inclusion without translation would of itself be seen as a political statement". 
The decision sparked widespread anger among the Irish community with the Irish Post branding it anti-Irish racism.
Despite being a member of the Catholic Church, Margaret was buried in her local Church of England church graveyard in the suburb of Ash Green in Coventry where she lived for much of her life.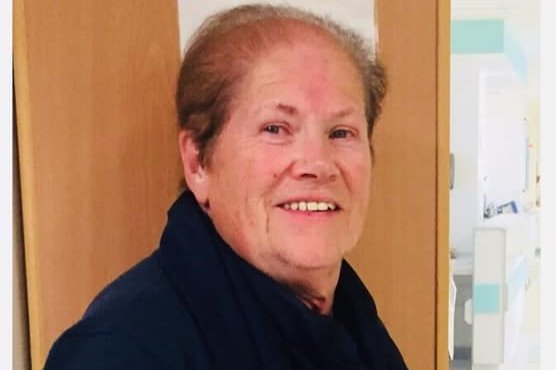 A beloved mother, sister, grandmother and figure in the local community with ties to Roger Casements GAA club in Coventry, the Margaret Keane Memorial Fund has been set up as a direct response to the disappointment felt by her family over the ruling. 
"We have decided to set up the Margaret Keane Memorial Fund to honour her life and to ensure that, after the battle we have endured to try to make a final statement of love to her, lessons are learned and other grieving families are not put through this," a message on the online fundraising page reads. 
All funds raised will go towards funding children from the Roger Casements G.A.A Coventry underage team to attend their annual exchange home to Ireland.
Margaret's family also want to commission an independent study exploring the impact of public decision making on Black and Minority Ethnic groups including issues of power, privilege and prejudice and its impact on race relations.
The funds will also go towards supporting further legal or policy challenges to any possible discriminatory impact of Diocesan regulations or practices, with the intention to ensure equality of opportunity to all engaging in such processes.
"The family of Margaret Keane wishes to express their warmest thanks for your support in ensuring that such bias will not go unchallenged and through the Margaret Keane Memorial Fund we can ensure that systematic changes are made so that future grieving families are not subjected to a similar prejudice." 
At the time of writing over £700 has been raised towards the initial £1,000 target. 
Anyone wishing to donate to the Margaret Keane Memorial Fund can do so here.