GARDAÍ HAVE reminded the public that it is illegal to drive while under the influence after a farmer was caught driving a tractor while on drugs.
Garda officers based in County Donegal have issued a public appeal for motorists not to drive under the influence after a man was stopped in Ballyshannon driving with cocaine and cannabis in his system.
In a statement, Gardaí confirmed they stopped a man driving an agricultural tractor at a checkpoint on Saturday night in the Ballyshannon area.
Following questioning, the driver was found to be in possession of a "small amount" of cannabis.
The driver underwent a roadside drug test, which tests for a multitude of drugs including opiates, and he was found to have cannabis and cocaine in his system.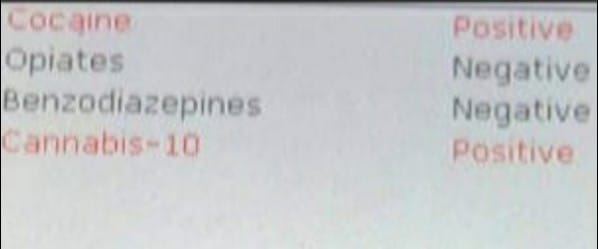 A spokesperson for An Garda Síochána Donegal shared an image of the roadside test which picked up on the drugs in his system, and urged people not to make "the poor decision" of driving under the influence.
In an appeal, the Garda spokesperson urged: "Please do not drive while under the influence of drugs/alcohol.
"You really are playing roulette with your own life and the lives of others if you make the poor decision to do so."