IT'S AN iconic alcoholic brew most commonly associated with Ireland, but Guinness may actually be more Welsh than Irish.
That's according to Tom Adamson, head brewer at the Anglesey Brewing Company, who opened up to North Wales Live about the Welsh origins of the black stuff.
Or, at least, what he believes to be the true origins of Ireland's biggest export.
A self-confessed student of brewing history, according to Tom Arthur Guinness first developed an interested in dark beer during a stop-off at a coaching inn in Llanfairfechan.
A popular watering hole during his journeys back and forth between London and Ireland for business, Guinness stayed in an establishment called Gwyn Du where he soon hit upon a distinctive local tipple.
"When Arthur Guinness was staying over at the inn, the owner of it had been brewing this dark beer and apparently after a few years of travelling back and forth he actually asked for the recipe from the owner," Tom explains.
"The owner gladly gave it to him which led to the creation of the Guinness we know and love - and the rest is now brewing history as they say."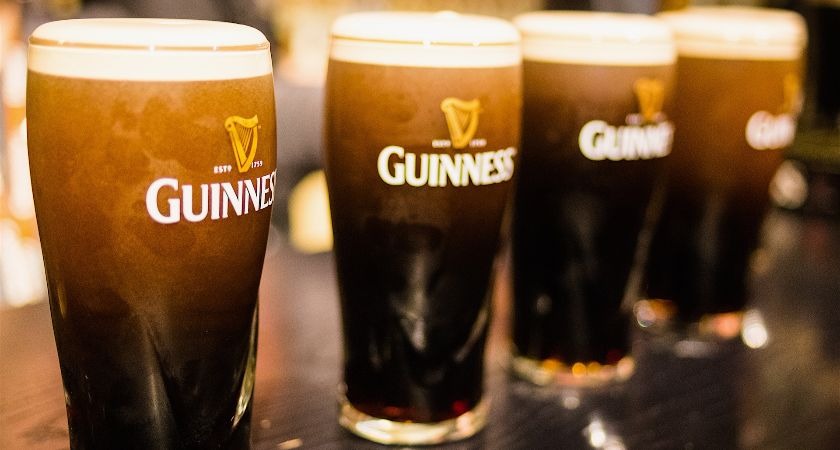 An avid brewer, Tom is paying tribute to Guinness' Welsh roots with a new dark ale called Gwin y Gwan, - a slogan used by Guinness in a series of Welsh language adverts in the 1950s which translates as Guinness for Strength in English.
Whether you believe Tom's tale regarding the origins of Guinness is up to you.
One thing we can all agree on, however, is nothing beats a pint of the stuff.