GUINNESS IS encouraging pub dwellers to put down their glass of Irish stout for a couple of seconds to write a short message to a close loved one.
The company behind Ireland's greatest export have teamed up with An Post to turn its beermats into actual working postcards.
There's no need to purchase a stamp.
It's just a case of writing a heartfelt message on the mat provided and posting it off with certain pubs across the country set to feature special edition Guinness 'post boxes' meaning customers won't even have to step outside of the pub.
The special post boxes will be made available at in Co. Galway, Toners and Bonobo in Dublin, Left Bank Co. Kilkenny and J. O'Connell's pub in Co. Meath.
More than 100 pubs across the Emerald Isle are participating in the campaign with customers earning one special postcard beer mat for every pint of Guinness they buy.
As an extra incentive Guinness has also paired up with the charity ALONE to support the elderly living alone at Christmas with a donation for every pint sold.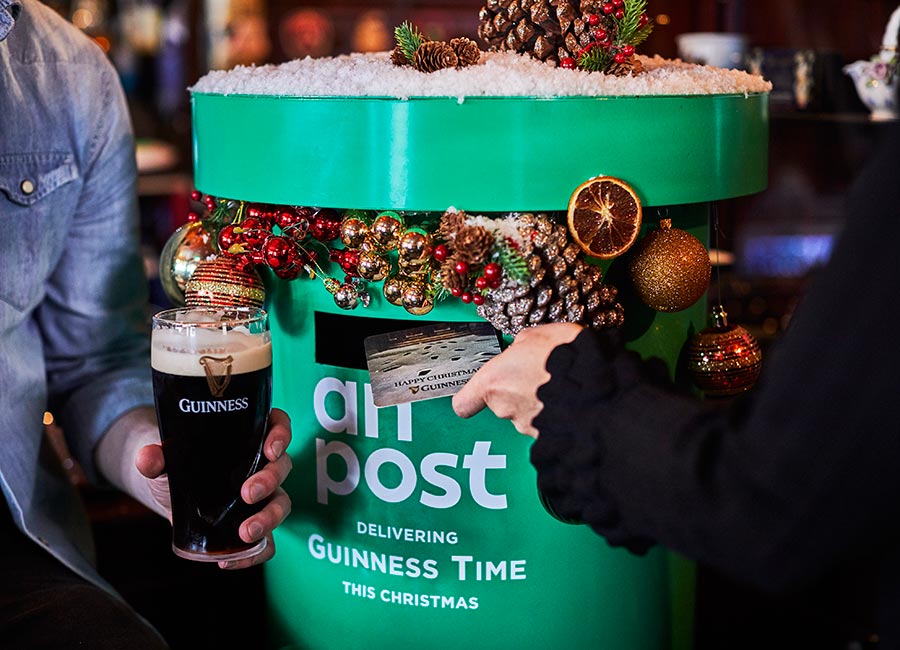 Guinness's Alan McAleenan said: "The pub and the post office are part of the community in Ireland – especially at this time of year."
"Christmas is all about connecting with friends and family so we were delighted to work with An Post and ALONE to turn our Guinness beermats into Christmas cards to help consumers connect with friends and loved ones, at home and abroad."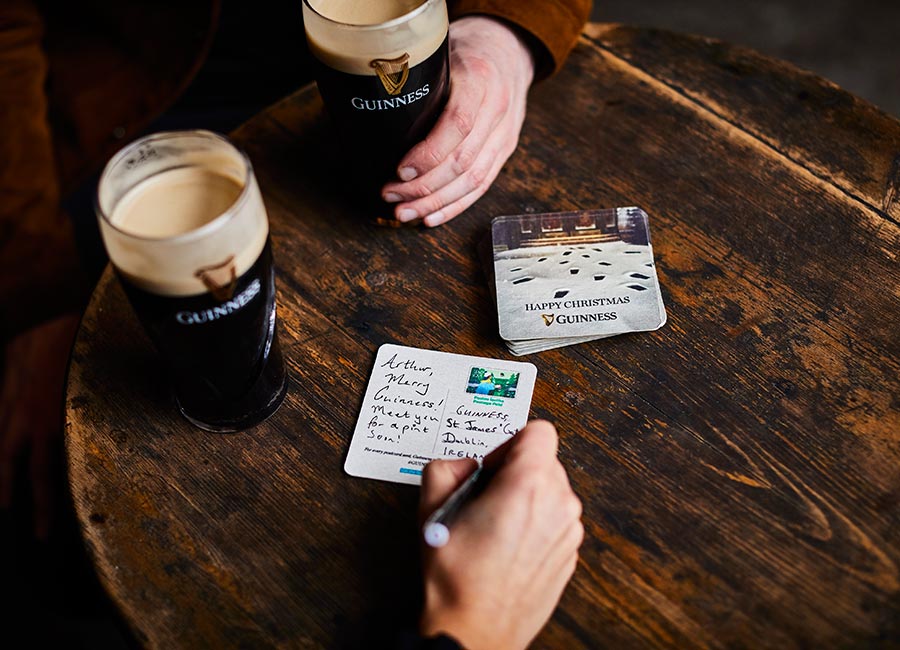 Garrett Bridgeman, Managing Director of Mails and Parcels at An Post added:
"Christmas is An Post's busiest time of year, when we are delivering cards and parcels, to and from loved ones around the world.
'The Guinness Postcard is another reminder to take a moment to send a special handwritten message, whether near or far this Christmas.'