HALLOWEEN COULD be cancelled this year and trick or treating banned due to the ongoing coronavirus pandemic.
That's according to Dr Maitiu O'Tuathail, a leading GP from Connemara, who has warned that rising Covid-19 case numbers could put paid to any plans for October 31.
While Dublin cases have risen sharply, Dr O'Tuathail noted that numbers are rising in other counties and even in some more rural areas of Ireland.
The GP told Dublin Live: "Things could be different in four weeks. More counties could be going into lockdown.
"There's a possibility that Dublin could be moved to Level 4."
Dr O'Tuathail noted that areas like Cork, Galway, Louth, Waterford and Limerick are also seeing increased case numbers with the current situation is "not going in the right direction."
"We are seeing outbreaks in the country. That's worrying. That is a big cause for concern", he added.
The Galway GP implored anyone hoping to celebrate Halloween in some form to follow the rules put in place by the Irish government.
Beyond October, he implored the public to get the flu vaccine and wear a mask.
"If people were to do one thing, it's get the flu vaccine", he said.
"It's so important, the flu can kill upwards of a thousand people every year."
"Not wearing a mask is a really selfish act", he added, branding it "very frustrating" to see.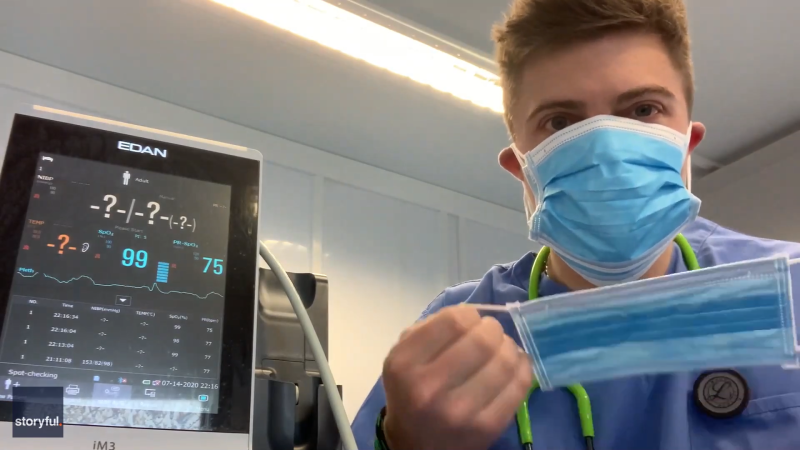 Dr O'Tuathail went viral a few months ago after filming a video dispelling the myth that the wearing of masks reduces oxygen intake.
And he's got a message for anyone who still believes coronavirus is a hoax.
"COVID-19 is very real and it's very here.".