HARRY ARTER has gone on the record to explain why he stepped away from the Ireland national team setup following a reported row with Roy Keane.
The on-loan Cardiff city midfielder made headlines after withdrawing from the Republic squad for last month's games with Wales and Poland.
Arter's absence came after Keane launched an expletive-laden tirade at the midfielder after he was advised to sit out training on medical grounds.
The Premier League star has since returned to the international fold and broke his silence to reveal how a conversation over the phone convinced him to come back.
Though the pair never met in person after the initial clash, Keane did end up getting in touch.
"It was just a chat on the phone but it was a good conversation, obviously, because I came back," he explained [via Daily Mail].
The 28-year-old went on to explain his temporary absence and what convinced him to return to the national team fold.
"I never wanted a sorry, I never wanted anything like that, I wasn't in a position to do that, to be honest with you," he said.
"It was more, just, can we put this to bed for the sake of the team more than anyone."
"You don't want to come away and feel uncomfortable within a group - and I feel more than happy to come away now."
"I wasn't someone that was demanding anything. I'm not that sort of character," he added.
"But what happened, I wasn't happy with and that was it, really. That was my mindset. But if it would have stayed the same..."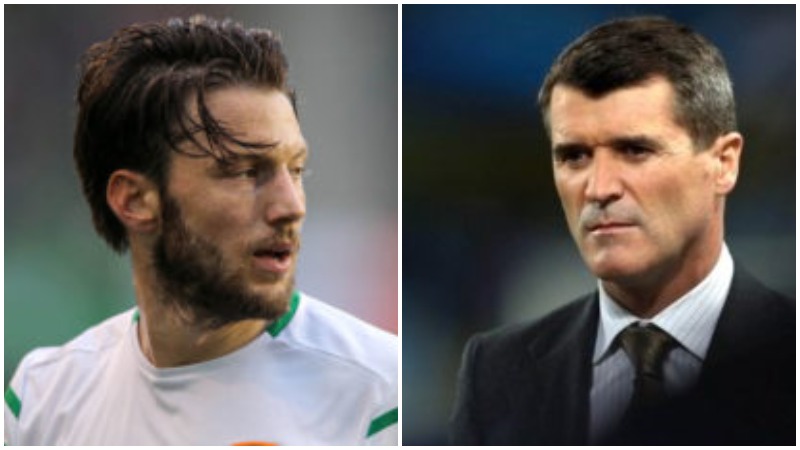 The comments come just a few days after Keane launched a stinging attack on his former club Manchester United and "cry babies" in football today.
"When you walk out on that pitch, you're playing for your pride, you're playing for your family, you're playing for your city, whatever it might be," he said.
"Don't get that worried about what the manager's said about you or the coaching staff. You get out there and play."
The Republic of Ireland are next in action against Wales at the Aviva Stadium.