1 Constance Markievicz
Any list of important Irish women which doesn't include Constance Markievicz is a list not worth reading.
Ms Markievicz was the first ever female cabinet minister in Europe, as she was elected to serve as Minister for Labour in the very first Irish government. A government which, by the way, only existed in the first place in part because Ms Marcievicz was involved in the 1916 Easter Rebellion against the British Occupation of Ireland. A revolutionary, nationalist, suffragist and socialist, Ms Marcievicz is a true Irish feminist icon.
2 Mary Robinson
Ms Mary Robinson shouldn't need an introduction as she is one of the most influential Irish women of all time, but just in case you somehow don't know: Ms Robinson was Ireland's first ever female president, and served for seven years before resigning to take up a post with the United Nations. Her work in human rights earned her the Amnesty International's Ambassador of Conscience Award.
3 Veronica Guerin
Ms Veronica Guerin was a journalist of incredible intensity whose investigative journalism into drug gangs and criminal activity in and around Dublin resulted in several threats to her life-- all of which she ignored in pursuit of her story. She famously rallied against a 24-hour-Garda escort which was assigned to her as she said it hampered her work. Ms Guerin was eventually murdered by two drug gang members, and the aftermath of her death resulted in several new laws and the formation of the Criminal Assets Bureau (CAB).
4 Mary McAleese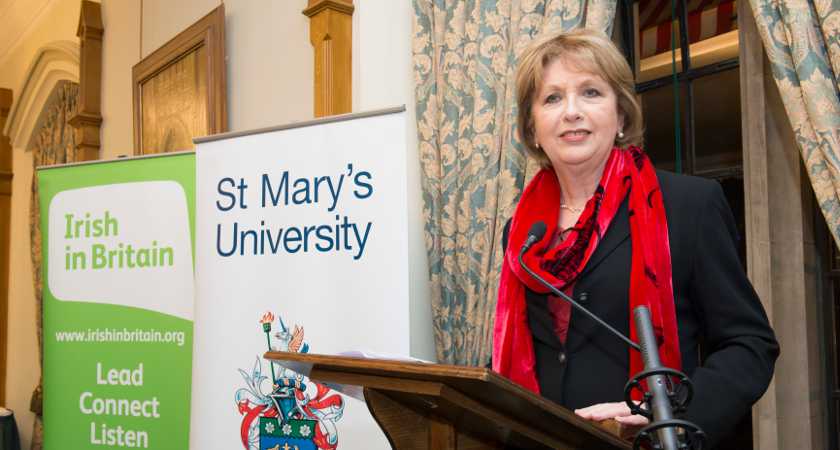 Aided by Mary Robinson, Mary McAleese made history when she became the first woman in the world to succeed another woman as president. She was also the first president of Ireland to come from Northern Ireland, having been born in Belfast. As practicing Catholics, she and her family were forced out of their home by Loyalists when The Troubles broke out.
The theme of her presidency was "Building Bridges" and focused on anti-sectarianism and human rights, particularly social equality and social inclusion, and reached out to the unionist community on several occasions during her presidency.
5 Laura Brennan
Ms Laura Brennan could arguably be called the most impactful Irish woman of the 00's: her advocacy for the HPV vaccine after being diagnosed with an entirely preventable terminal cancer resulted in a 20% increase in people getting vaccinated, as well as the vaccine being extended to boys as well as girls. Ms Brennan died in March 2019, but not before inspiring the people of Ireland and beyond.
6 Sinéad Burke
Writer, activist and public speaker Sinéad Burke made waves last year with her TED Talk 'Why Design Should Include Everyone'. She opened people's eyes into the additional everyday difficulties faced by people with disabilities, particularly if the disability is not as common as others. Her activism secured her spot on the cover of British Vogue in September this year. Ms Burke appeared alongside other influential women across the globe in the issue, which was titled "Forces For Change".
7 Lyra McKee
Ms Lyra McKee was an LGBT activist and influential journalist from Belfast whose investigative reporting on sectarian violence in Northern Ireland resulted in her being named in Forbes' '30 under 30'. She received international attention for her blog post 'Letter to my 14-year-old self', which described her experience of growing up gay in Belfast and which was developed into a short film.
Ms McKee's life was tragically cut short at the age of 29 when she was killed by a stray bullet fired by a member of the New IRA while reporting at the scene of sectarian violence in Creggan. Her senseless murder resulted in rarely-seen unity from both Loyalist and Republican parties in Northern Ireland,
8 Vicky Phelan
Ms Vicky Phelan was the catalyst in a call for change during the CervicalCheck Scandal which emerged in 2018. The mother-of-two was diagnosed with terminal cervical cancer in 2014 despite her last two smear tests coming back clear. Her passion and determination to find justice resulted in an investigation which revealed that at least 206 women in Ireland had developed cancer after receiving the incorrect results of their smear tests. Ms Phelan made history when she brought the state to court over her entirely preventable terminal illness. She has recently released a book about her ordeal and ongoing advocacy, which is titled "Overcoming."