IRISH citizenship has been ranked as the second best in the world according to a new international citizenship index.
Italian Dual Citizenships released a detailed list outlining the countries which offer the very best benefits across a range of categories.
The index itself took a number of different factors into account, including freedom of movement, overall human rights, women's rights, maternal and paternal leave, labour standards and healthcare standards - among others.
Ireland came second, narrowly missing out on first place to Iceland.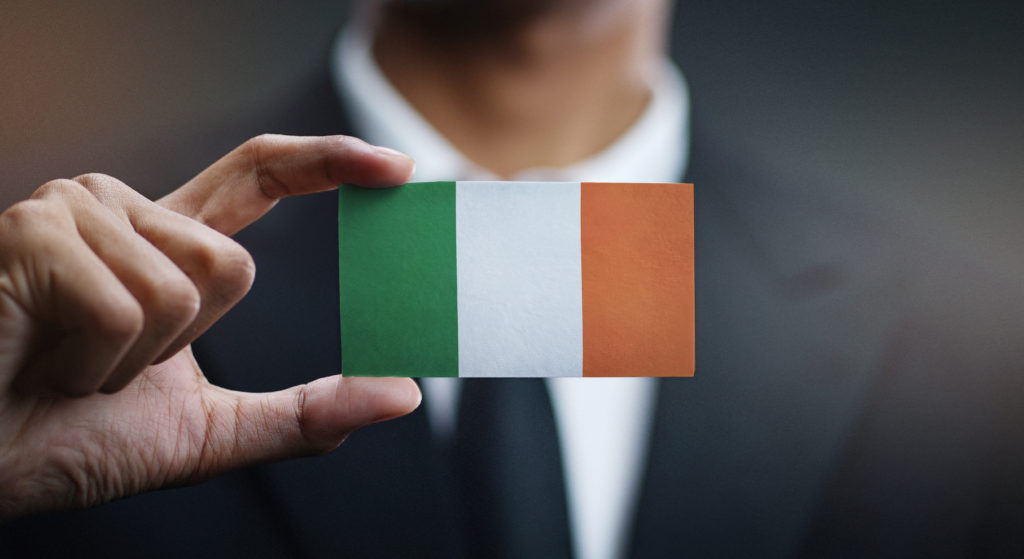 The study surveyed citizenship benefits from 50 different countries around the world, which were rated out of five in 12 separate categories, before a total score was tallied at the end.
Ireland scored a maximum of five out of five in nine of the 12, but was let down by its poor paternity leave score (one out of five) which ultimately cost us the top spot - having finished level on points with Iceland (we demand a play-off!).
The index notes that Ireland's high ranking was thanks in part to its high passport mobility score. Irish citizens can visit 170 counties either without a visa or by gaining one on arrival.
The country also scored highly in healthcare performance, judicial performance and transgender score - where a number of other nations lost points.
Iceland and Ireland were followed by Finland, Sweden and the UK to complete the top five.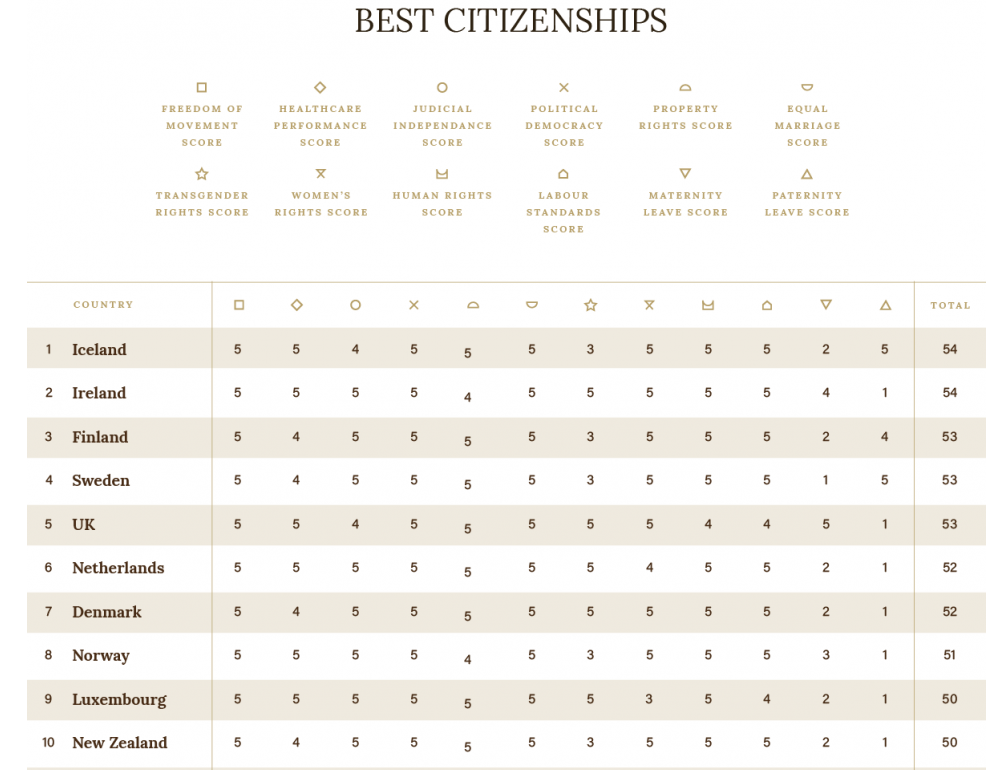 The United States meanwhile ranked 35th on the list, with low scores in maternity and paternal leave as well as labour standards.
Notably, every single Nordic country made the top ten, with Denmark and Norway ranking 7th and 8th respectively.
At the foot of the list was Botswana and Cape Verde, who only managed a five out of five score in one category.
The trend appeared to show that Europe generally offers some of the best citizenships in the world, with only one non-European nation, New Zealand, making the top 10.
The full study can be found by clicking here.