THE IRISH curlew is reportedly "on the brink of distinction".
Characterised by their long, slender, down-curved bills and mottled brown plumage, the Irish curlew population currently stands at just 138.
That represents a shocking 96% decrease on the number recorded some 30 years ago.
Speaking to RTÉ's Morning Ireland, the chair of the Irish Curlew Task Force, Alan Lauder, cited disruption to the large open natural spaces across Ireland as a chief cause behind the reduction.
These spaces represent the natural habitat of Irish curlews with the fragmentation leaving the species in serious danger of extinction.
Advertisement
"We had so many thousands and now we are on the brink of extinction. We could be seeing single figures and functionally they are extinct at that point," he said.
According to Mr, Lauder, the majority now reside mostly in Ireland's western counties and the various bogs and high grassland found in these regions.
Help could be at hand, however, with the Irish Curlew Task Force already implementing a new plan to try and not only protect vulnerable curlew chicks but also encourage more of the birds to breed.
"Adults can survive well and escape predation easily but chicks don't so we need to protect them," he said.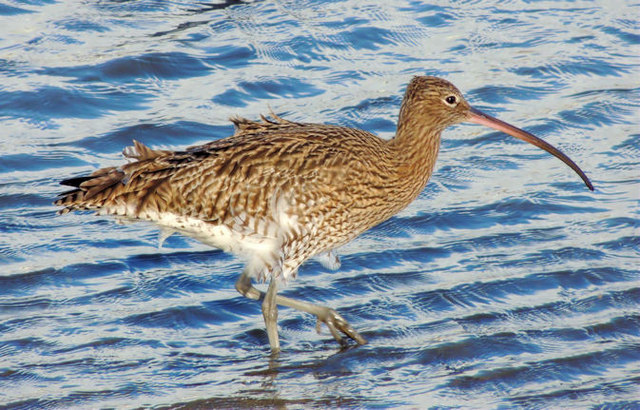 His comments come a day on from a similar warning over the future of the Irish hare.
Irish hares are facing a fight for survival against a fast-working and devastatingly deadly disease that is threatening the future of the species as we know it.
Advertisement
Rabbit Haemorrhagic Disease Virus 2 or RHD2 can be transmitted through fluids like saliva and urine as well as indirectly through other animals, insects and even clothes.
Most alarming of all, this deadly infection can be spread by something as innocuous as a simple gust of wind.
While the symptoms around the infection are variable and some can survive RHD2, it many instances it can prove quickly fatal.