A NEW type of bacon, free from potentially carcinogenic chemicals and developed by an Irish food manufacturer, has hit supermarket shelves.
Naked Bacon is manufactured by Finnebrogue and is free of the cancer-causing nitrates traditionally used in the curing process, the Irish Sun reports.
Developed in partnership with a Spanish chemist, the bacon boasts a natural flavour created using Mediterranean fruit and spices.
The result of some 10 years of research, the new Naked Bacon is now available at 75 branches of Tesco from today, September 12th, 2018.
Speaking to the Irish Sun, Finnebrogue chairman Denis Lynn branded it the "biggest revolution to the Irish breakfast for a generation".
"The problem with ordinary rashers is they contain nitrates, chemicals that produce cancer-causing nitrosamines in your gut.
"Our Naked Bacon is not only safer than any other bacon on the market, it also tops the charts in blind taste tests."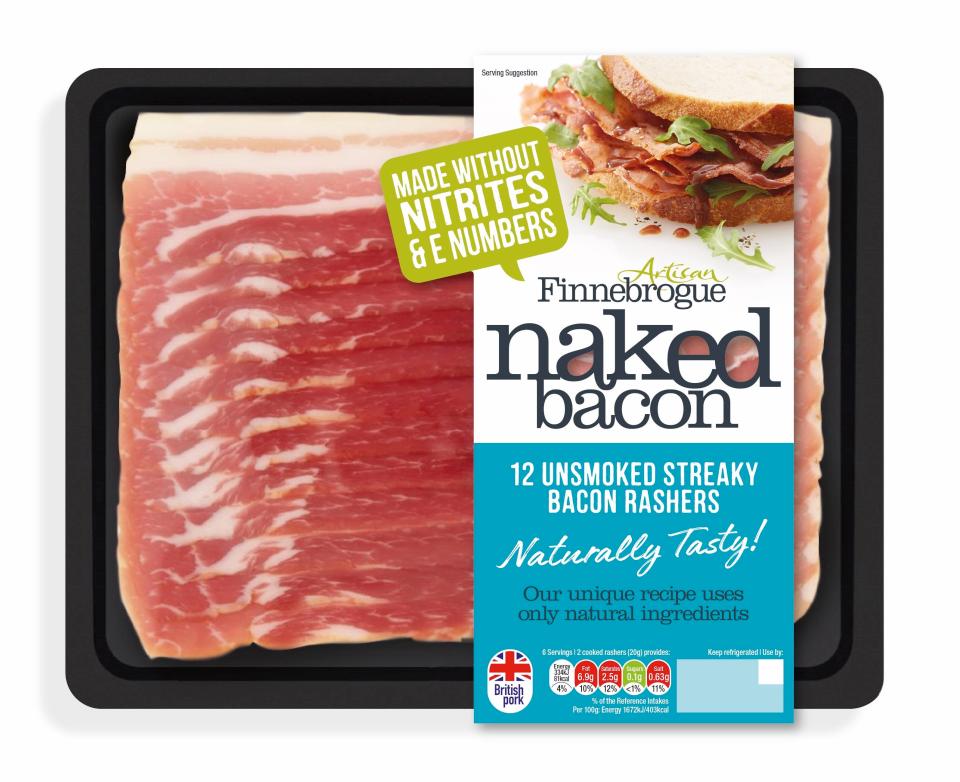 The World Health Organisation estimates that the consumption of just two rashers of cured bacon a day increases the risk of developing bowel cancer by around 18%.
To put that data into context, that makes eating ordinary bacon as much of a health risk as smoking or asbestos exposure.
There's still work to be done though with other meat-based products like salami, hot dogs, ham and corned beef all produced using similar processes.
In the meantime, it's recommended that you eat no more than 70g of red and processed meat a day.