JOHN HEMINGWAY, a Second World War veteran from Dublin, has become the last surviving RAF pilot who served during the Battle of Britain in 1940. 
Hemingway, who lives in at a nursing home in Foxrock. Co Dublin, was awarded the Distinguished Flying Cross for bravery in the conflict, in which his aircraft was shot down four times. 
The 100-year-old Dubliner became the last surviving member of "The Few" following the death of Flight Lieutenant Terry Clark, 101, at a care home in Yorkshire last Thursday, May 7 – just a day before the 75th anniversary of Victory in Europe Day. 
It was British wartime prime minister Winston Churchill who coined the term "The Few" in reference to the 3,000 pilots from who fought the German Luftwaffe for aerial superiority during the summer and autumn of 1940 in a battle that prevented a potential Nazi invasion of Britain. 
Churchill famously paid tribute to them in a speech from August 1940 stating: "Never in the field of human conflict was so much been owed by so many to so few". 
Hemingway was one of 36 Irish pilots to be counted among "The Few." 
That number included Victor Beamish and the legendary fighter ace Wing Commander Brendan 'Paddy' Finucane, who both died in the war. 
Born in St Kevin's Gardens in Dartry on July 17, 1919, Hemingway was just 19 when he was accepted into the RAF to begin training alongside his fellow recruits at Brough, Yorkshire. 
Upon completing of flight training school, he was posted to No.85 Squadron in Debden, taking to the sky in one of the RAF's iconic Hawker Hurricanes. 
It was a posting that saw him placed on the frontline of the Battle of Britain, a devastating conflict in which he was twice shot down in the space of a few weeks in August 1940. 
In the first instance, he was left in open water, some 32km off the Essex coast, after intercepting Junkers Ju 88s, for nearly two hours before being rescued by a row boat. 
In the second, he was forced to bail from his aircraft over Pitsea Marsh in Essex, having sustained serious damage following an attack on Dornier bombers. 
No. 85 Squadron was decimated in the conflict, with 11 pilots killed in action.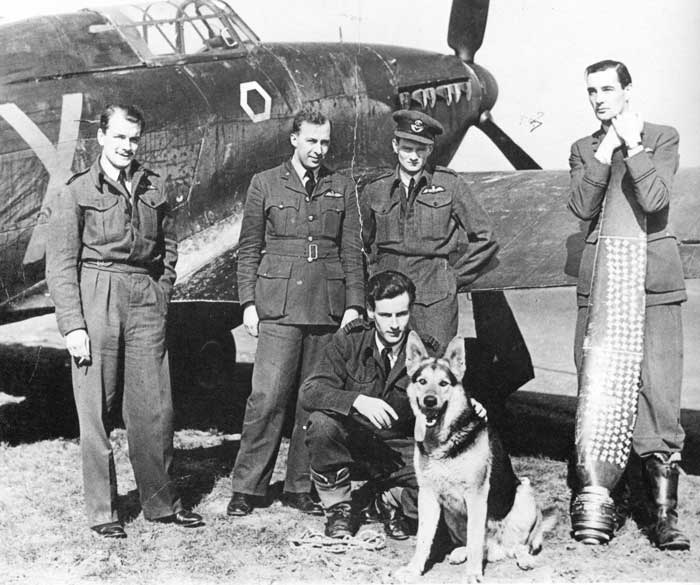 Hemingway was later awarded the Distinguished Flying Cross in July 1941, going on to serve as a Flight Controller during Operation Overlord, the Allied invasion of Normandy, in 1944.  
He later returned to active duties as a Spitfire combat pilot and went on to fight in the 1944-45 campaign in Northern Italy. 
After the war ended, Hemingway continued to serve as an officer in the RAF, spending time in the Middle East and France before retiring in 1969. 
He now lives back in Ireland, following several years in Canada with one of his three children.
Speaking to The Mirror last year, Hemingway's son, Brian, 66, said father isn't interested in accolades or praise – though he took some satisfaction. from being last Irishman alive to serve in the Battle of Britain. 
"He's not particularly interested in the past. Like so many of his generation, he doesn't feel as though he did anything special," Brian said. 
"But he likes the idea he's one of the last (few pilots) and he's tickled by the fact that he's the last known Irishman to have fought in the Battle of Britain. 
"He's loved and he's not forgotten and that's the way he likes it."