IRELAND IS home to many fine food and drink exports.
But few go together quite as well as whiskey and cheddar.
Both require time and patience to reach the required level of maturity to bring out those distinctively Irish flavours.
Both are an absolute treat, to be enjoyed but always in moderation.
And both are usually best sampled late at night and in the company of good friends.
Now, with St Patrick's Day fast approaching, Ireland's dairy specialists Kerrygold have unveiled something that's sure to go down well with whiskey drinkers and cheese lovers alike.
It's Kerrygold Aged Cheddar Cheese with Irish Whiskey and it's a combination every bit as brilliant as it sounds.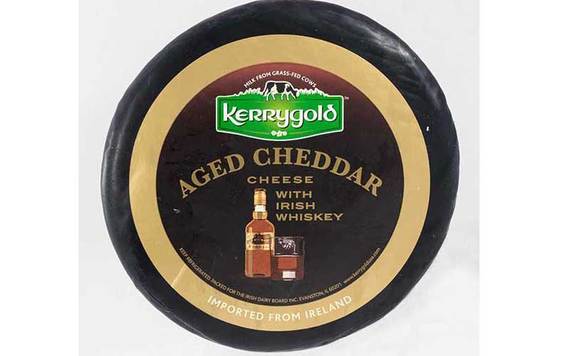 "Infused with the robust flavor of whiskey, Kerrygold's rich and creamy Aged Cheddar now has unique undertones of the smooth, woody and nutty taste of pure Irish Whiskey," the production's official description reads.
"Entrenched in the history and traditions of Ireland, Cheddar and whiskey are now together in one spirited Irish grass-fed cow's milk cheese. This tasty combination is the perfect complement to your party's gourmet cheese platter and is also a unique gift item."
A delicious addition to the St Patrick's Day festivities, the cheese won't get you drunk but that doesn't mean you can't indulge in a slice or too.
Perfect on crackers or as part of a sandwich, the options really are endless when it comes to cheese and especially so when it's cheese fused with whiskey.
On sale now, this is your chance to eat and be merry before Sunday March 17th.