JAMESON IS pulling out all the stops to make it a World Whisky Day to remember with a live broadcast from the whiskey giant's Dublin distillery. 
Irish whiskey fans are invited to tune in from 8pm GMT, for a night of music, merriment and cocktails aplenty against the backdrop of one of Ireland's most popular tourist destinations. 
The night's festivities are being conducted by John Carroll, project director for Irish distillers at Pernod Ricard, who will be on hand to share fascinating factoids and stories from the 240-year-old Bow Street distillery behind the iconic Irish whiskey brand. 
The night also includes a virtual tour around the distillery and an interview with  Jameson's newest cooper Killian O'Mahony, who will share secrets, tales and tools of the trade from his workshop. 
There's music too with Dublin's very own Irish singer-songwriter Gavin James performing live via YouTube in what is sure to be a memorable set.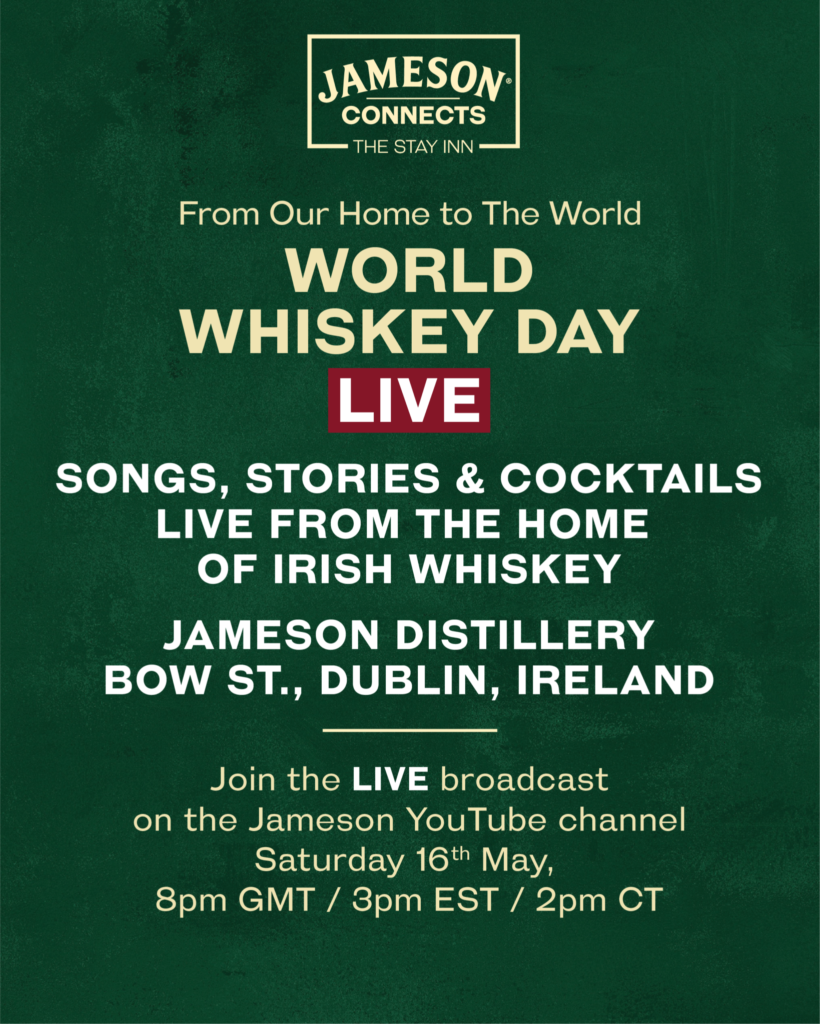 Guests will also take a trip "around the world" courtesy of three whisky-based cocktail masterclasses. 
Each of the three cocktails has been inspired by a different corner of the world, with offerings from Ireland, the US and Kenya all set to be showcased. 
It's never been easier to follow along at home either, with Jameson sharing ingredient lists for each of the three cocktails so everyone can make their own at home. 
Alternatively, you can simply tune in to raise a glass or two in good company and learn a little more about one of Ireland's most successful exports. 
Slàinte Mhaith!