JOHNNIE WALKER and HBO have teamed up to produce two new Scotch Whiskies created to further celebrate the legacy of Game of Thrones.
Game of Thrones legacy is already assured in Northern Ireland, with an interactive museum offering fans a chance to explore the sets of the show opening.
But now there's something for fans of the fantasy series to raise a glass or two to. Or drown their sorrows in.
A continued collaboration with HBO, the two new limited-edition whisky blends are inspired by the iconic and powerful houses of Westeros – House Stark and House Targaryen.
They will serve as successors to the White Walker limited edition blend launched in 2018, which proved a hit with spirit drinkers and TV fans alike.
From House Stark comes A Song of Ice, from House Targaryen A Song of Fire.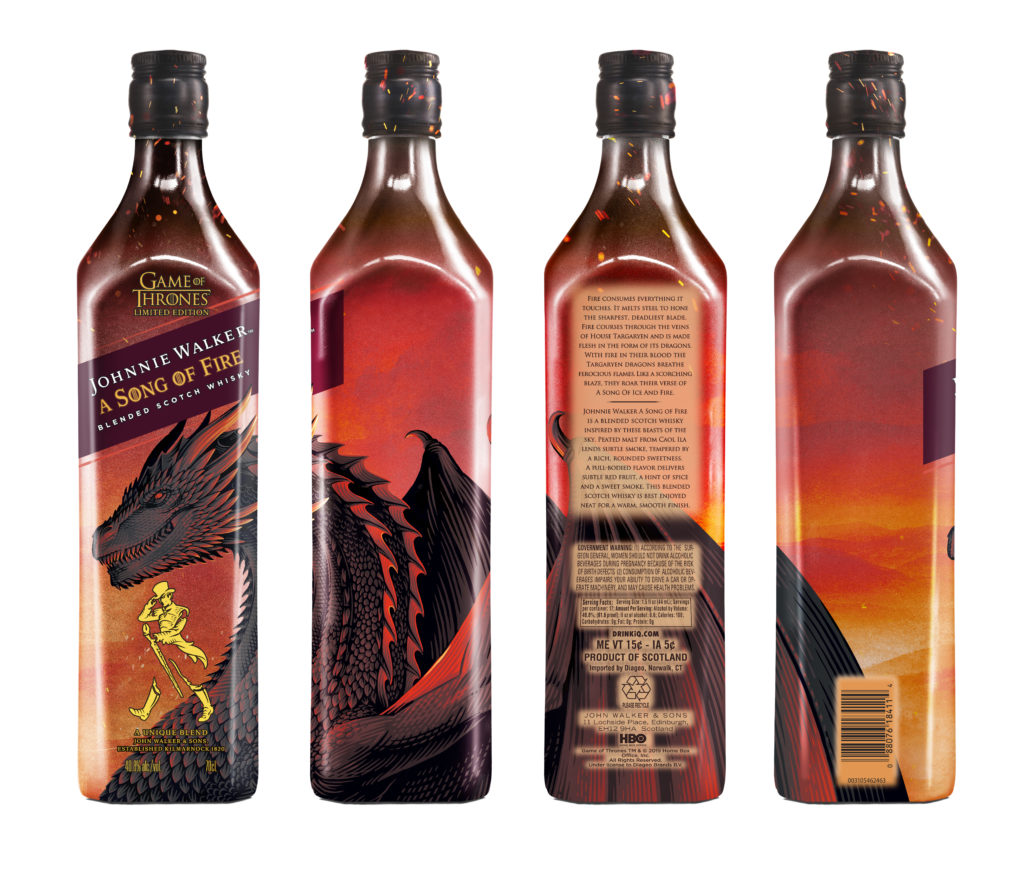 Together, the two whiskies celebrate the dynamic relationship between the houses, represented by their house sigils – the Direwolf and the Dragon – which fiercely adorn each bottle.
Johnnie Walker A Song of Ice features single malts from Clynelish, one of Scotland's most northern distilleries, and exudes a crisp, clean taste like the unforgiving force of ice that shapes mountains and stops rivers.
A Song of Fire is rich and spicy, boasting flavours of subtle smoke from the peated malts of the Caol Ila distillery with an ABV of 40.8%.
Johnnie Walker A Song of Ice and Johnnie Walker A Song of Fire will both be available in the US this August 2019 and globally starting October 2019.
"Johnnie Walker and Game of Thrones are an epic pairing. There is as much for people to discover and explore within the world of whisky as there is within the world of the show," said Sophie Kelly, Senior Vice President, Whiskies Diageo North America.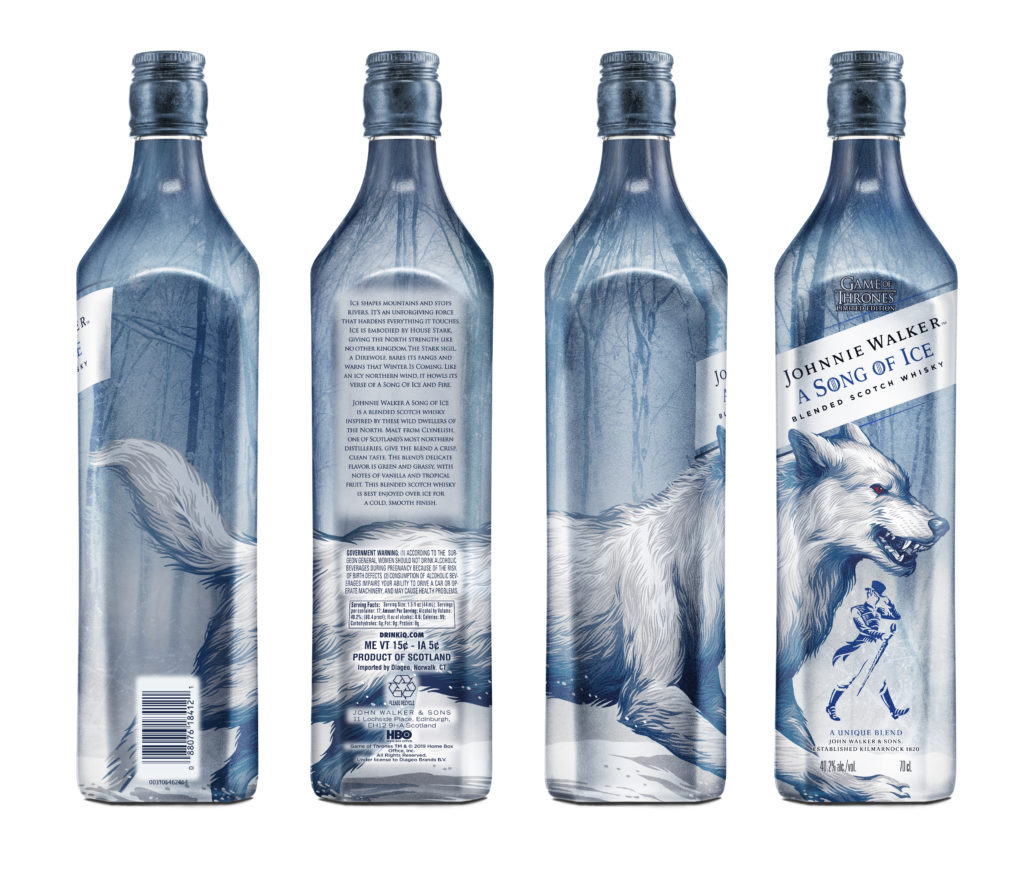 "Johnnie Walker A Song of Ice and A Song of Fire perfectly capture the essence of House Stark and House Targaryen, from the bottle designs to the unique Scotch whiskies within.
"Each new blend brings to life a different profile of flavours - one crisp and clean, the other rich and spicy. We hope people enjoy trying both while reliving the series with friends."
Could be the ideal tonic for anyone looking to drown their sorrows after THAT final season.