NOTRE DAME'S famous college football team got its "Fighting Irish" nickname while valiantly fighting racism and, more specifically, the Ku Klux Klan. 
That's according to legendary former coach Lou Holtz, who served as the team's head coach for a decade from 1986 through to 1996, and has rebuffed recent calls for the name to be ditched. 
The spotlight has fallen on Notre Dame's "Fighting Irish" nickname in the wake of the decision made by the Washington NFL franchise to retire the team's previous "Redskins" moniker. 
An outdated and offensive reference to Native Americans, the news has sparked fresh debate over Notre Dame, one of the most famous and most popular college football teams in the world. 
One Irish-American fan and writer has branded the nickname of the "Fighting Irish" as one that encourages a "negative portrayal of Catholics and immigrants". 
Dave Hannigan in the Irish Times also hit out at the team's logo and the depiction of the leprechaun with "fists raised, hat askew and chin curtain beard". 
In the piece he argued that the logo was "a replica of the simian-featured caricatures deployed by Punch magazine when mocking the Irish throughout the 19th century." 
Holtz, however, has come out in defence of nickname, claiming it dates back to the early part of the 20th century, when Irish students at Notre Dame college banded together to disrupt a meeting of the KKK in Indiana.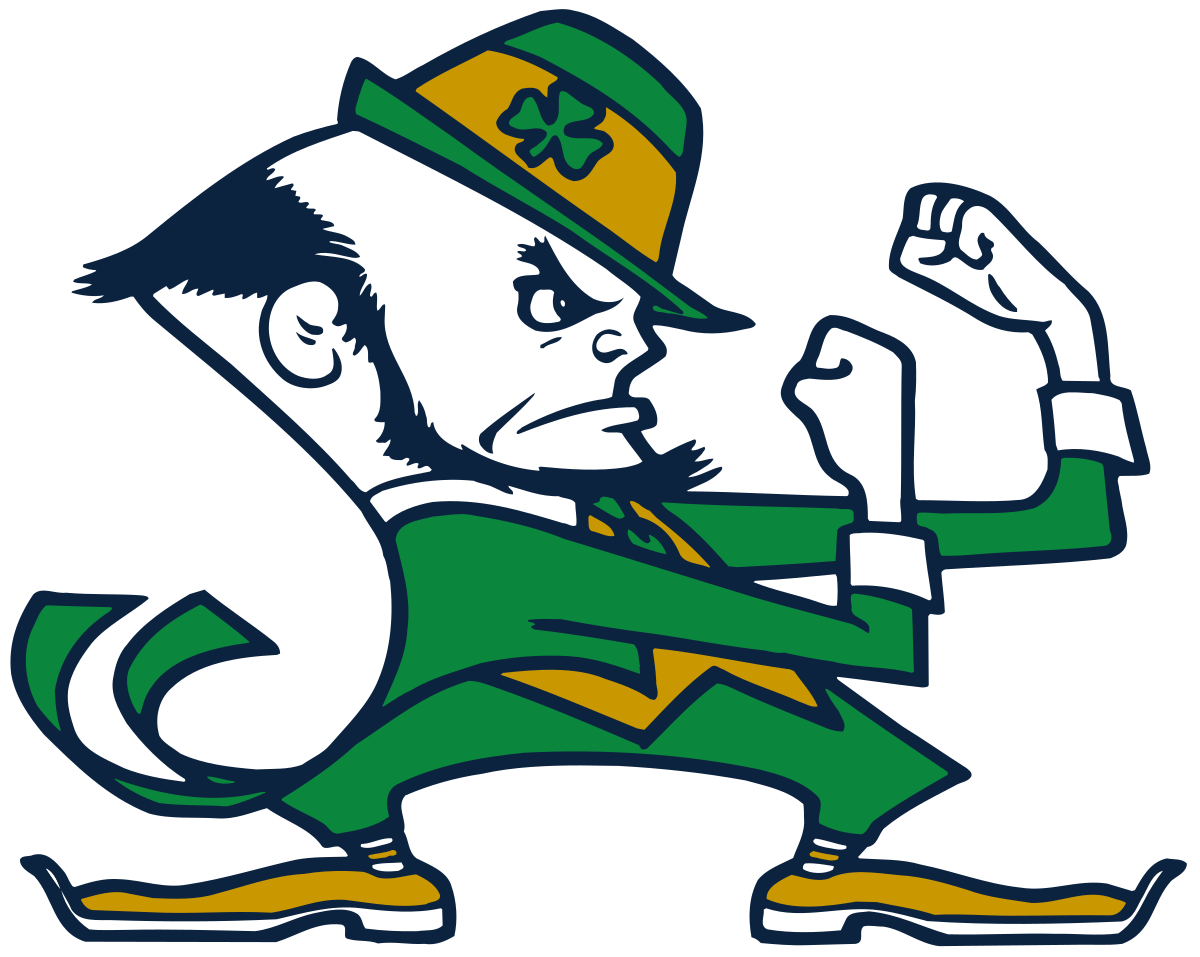 According to the Notre Dame website, the KKK had decided to hold a picnic and parade in South Bend, in 1924 as a show of strength in the region.
South Bend was notable for being a mostly catholic region of Indiana. 
Eager to fight back, the story goes that as many as 500 Notre Dame students stormed the meeting, ripping off hoods and robes and roughing up many of the fleeing Klan members. 
Speaking on Fox News, Holtz explained that the nickname stemmed from that event and that the nickname and logo should stay in place as a reminder of their heroic actions. 
"They were named the Fighting Irish because the Ku Klux Klan tried to attack the Catholics," he said. 
"They went down and fought the Ku Klux Klan and that is where the name the Fighting Irish came. 
"Next thing you're going to tell me, they're going to topple my statue at Notre Dame. That's when I will really get mad," he added.