THE Mayor of London has announced plans for a virtual St Patrick's Day celebration on March 17 due to the city's annual parade being cancelled for a second year due to the Covid-19 pandemic.
A bustling online programme will instead take place across the big day, hosted by the London Irish Centre and featuring Irish celebrities, community groups and cultural icons and artists.
Revealing the plans today, the Mayor, Sadiq Khan, said: "The sight of Londoners and visitors of all backgrounds uniting in our capital for St Patrick's day is a real highlight of our year, so it's hugely disappointing that the impact of the pandemic means we are unable to gather on the streets again.
"However, I'm delighted that, together with the London Irish Centre, we are able to host an online celebration that will pay tribute to the huge contribution of our Irish community."
He added: "I urge Londoners to celebrate this year's St Patrick's day from the safety of home and to join together virtually to enjoy the performances."
The programme for the St Patrick's Special will include an afternoon community celebration of creative workshops, music and storytelling, followed by a programme of live celebrations hosted by London Irish Centre Ambassador Angela Scanlon and friends, it was confirmed today.
The capital's celebrations will also include a film festival presented by Irish Film London, with a selection of short films, feature films, animations and music videos, and special events with screen talent and filmmakers from the Irish filmmaking community.
It will also include a performance by the winner of the Fiddler of London Competition - a tribute to the late Justin Whelehan, which saw 50 musicians competing for the prestigious title.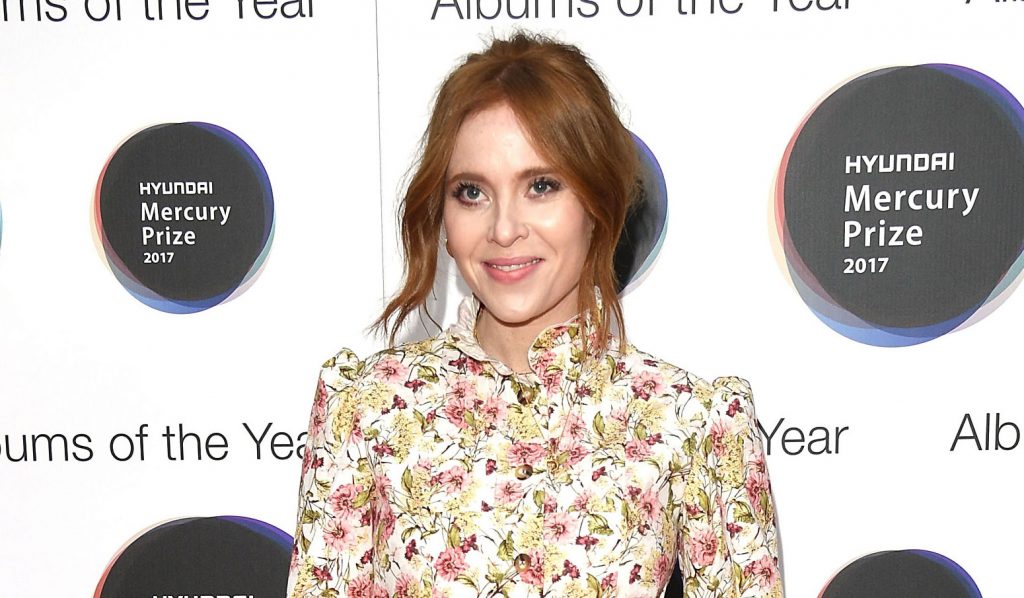 TV personality Angela Scanlon will host the evening section of London's St Patrick's SpecialMusicians between the ages of 12 and 25, from across the city, will perform music from the repertoires of past masters of traditional Irish music on the London scene and the 'trad gathering' will be performing a series of tunes, reels, jigs, polkas and barn dances in this intergenerational performance - all performed virtually.
There will also be recordings of a series of sketches, songs and monologues exploring the idea of St Patrick and St Bridget visiting modern day London from the Queens Crescent Community Association, together with Age UK and north London carers.
Gary Dunne, Director of Culture at London Irish Centre said: "The London Irish Centre is delighted to be partnering with the Mayor of London to celebrate St. Patrick's Day in 2021."
"The London St. Patrick's Special, will be a jam-packed evening of culture, conversation, and community fun, hosted by London Irish Centre Ambassador Angela Scanlon and friends and will give viewers the opportunity to experience and connect with the very best of all things Irish in London."
Larry O'Leary, Chair of the St Patrick's Festival Community Advisory Board, added: "This will be a wonderfully diverse series of events.
"Almost all of the events will be digital, which has proved challenging but nevertheless, all aspects of Irish community life in London has been covered; music, dance, poetry, theatre and sport, with the major event from the celebrations digital partner, The London Irish Centre Camden going out on St Patrick's Day itself.
"Hopefully everyone will enjoy these wonderful celebrations, together we will shine through this."
Irish Ambassador to Britain, Adrian O'Neill welcomed news of the virtual festival this week, claiming London's online celebrations will be an opportunity to mark Ireland's national day safely following a "challenging year".
"Around the world each year, 17th March brings Irish people and friends of Ireland together for a celebration of Irishness in all its diversity," he said.
"In what has been a very challenging year, it is wonderful to see this tradition continuing with the annual London St. Patrick's Festival taking place online, giving London's Irish community and friends the opportunity to safely mark the occasion and celebrate Ireland virtually, but together."
He added: "I'd like to pay tribute to the wider Irish community who over the past 12 months have shown such togetherness, solidarity and community spirit and to welcome all in London who join the online festivities.
"Beannachtaí na Féile Pádraig oraibh go léir."
The London Irish Centre is inviting members of the public to submit their own ideas and suggestions to be part of the celebrations by emailing [email protected], with the subject St. Patrick's Day Special by February 17.