THE MAKERS of Lucky Charms are pulling out all the stops to make this a St. Patrick's Day to remember with two extra Irish editions of the sweet treat cereal.
For a limited time, fans will be able to get their hands on two distinctly different versions of the breakfast favourite featuring a brand-new marshmallow shape.
General Mills is bringing out two special editions of the popular cereal – original and chocolate flavour – featuring the familiar toasted oat pieces alongside soft and sugary sweet pots of gold, green shamrocks, and new golden coin marshmallows.
True to its "Irish" roots, both limited boxes feature the now-familiar leprechaun traps on the back for children to try and catch Lucky the Leprechaun.
While the release coincides with St. Patrick's Day, the team behind Lucky Charms has another reason to celebrate.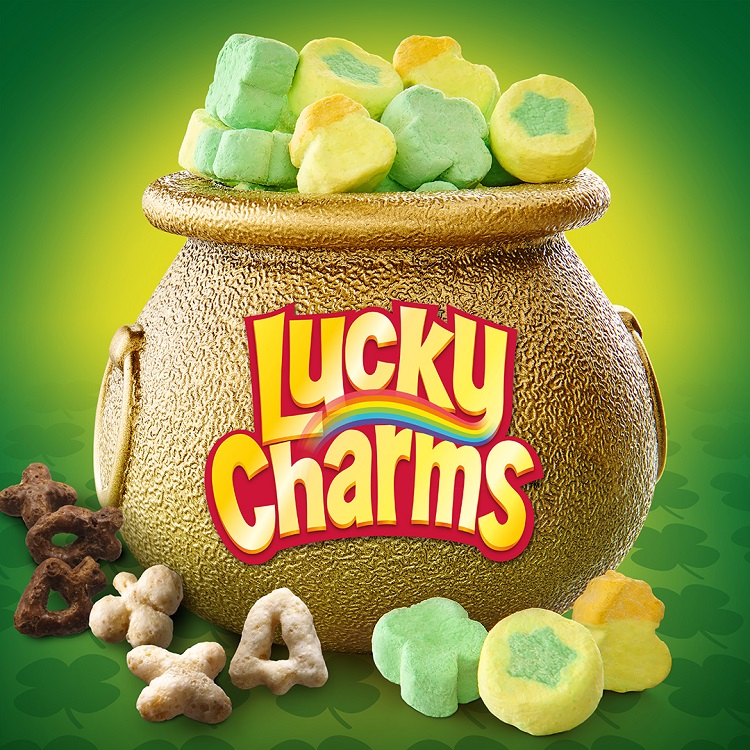 The iconic Lucky Charms mascot, Lucky the Leprechaun, is turning 56 this year.
A figure on a par with Tony the Tiger, the Honey Monster and the Coco Monkey, Lucky made his name on a string of television adverts promoting the popular cereal.
Available for a limited time only, the new golden coin-filled boxes will be available to purchase up until March 2020.
UK-based cereal fans could have further to travel if they want to get their hands on a box, with the bulk set to be sold over in the US, where Lucky Charms remain as popular as ever.