A MAN has been gored to death by a bull during a bull run at a festival in central Spain.
The incident happened on Thursday afternoon in the Spanish town of Cuéllar, around 150km north of Madrid.
A 62-year-old man is said to have suffered "several deadly horn blows" to his chest and to his neck and was unable to be saved according to town mayor Carlos Fraile who spoke to local media.
Allegedly, the unfortunate man was not taking part in the bull run, but was merely a spectator. Tragically, he was reportedly rammed into a field and repeatedly gored, while another spectator managed to escape from the bull by scaling a wall nearby.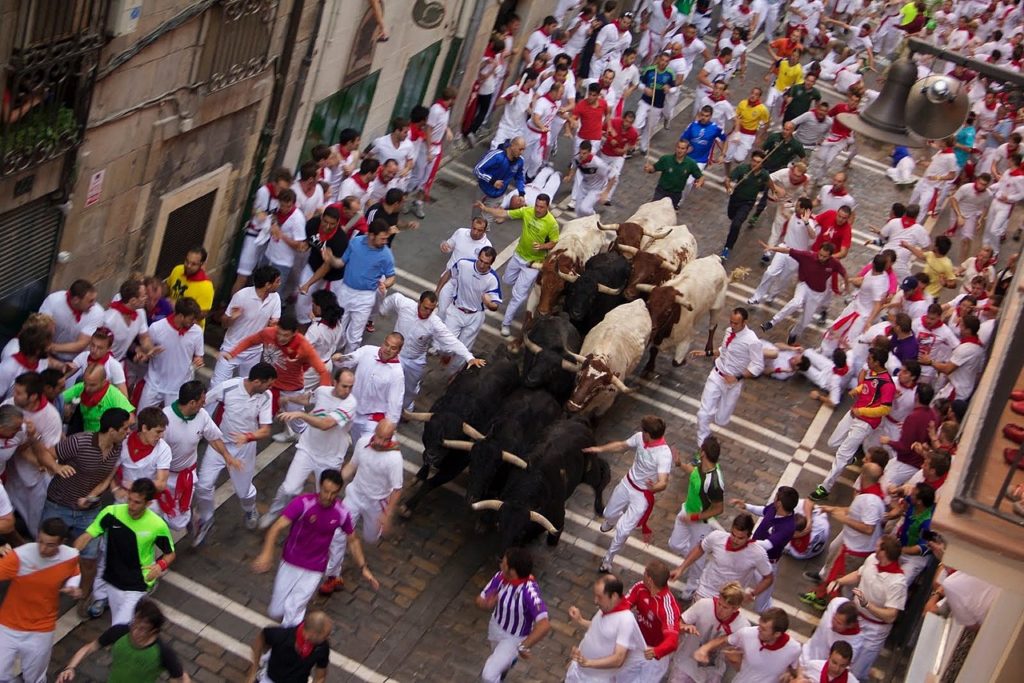 Spain is famous, or infamous depending on your outlook, for its bull runs, where bulls are let loose in the streets of small towns, as hundreds try to get out of their way.
Despite their dangerous reputations, this is actually the first time someone has died during a bull run for ten years.
Eight people were gored and 35 injured at the San Fermin festival in Pamplona last month - Spain's most famous bull running festival, which lasts for nine days.
16 people have been killed since the annual festival began in 1911.
The practice has come under madd scrutiny over the years, with many animal protection groups firmly against the tradition which results in the deaths of between 30 and 50 bulls each year.