LIDL Ireland has apologised to a mother and her eight-year-old son after they were asked to leave a store with their autism assistance dog.
The woman's son requires the specially-trained dog for support in potentially stressful public situations. The dog serves as a physical anchor, connected to the young boy by a special black belt that ensures he doesn't wander off.
During a visit to the Nutgrove branch of Lidl in Rathfarnham, Dublin, they were approached by a member of staff who asked them to leave.
"On entering the shop, a staff member, who was cleaning the floor with a machine, told me that I couldn't bring the dog into the shop," the mum told TheJournal.ie. "I replied that I could because he was a guide dog."
"The staff member repeated that I couldn't bring the dog into the shop. I continued up the aisle with my child and his assistance dog. On coming back down the next aisle, we were approached by the same staff member who had returned with another member of staff."
The dog had been trained and fully vetted by the Irish Guide Dogs Association. It was also wearing an official Guide Dogs jacket at the time, which is standard protocol for autism assistance dogs.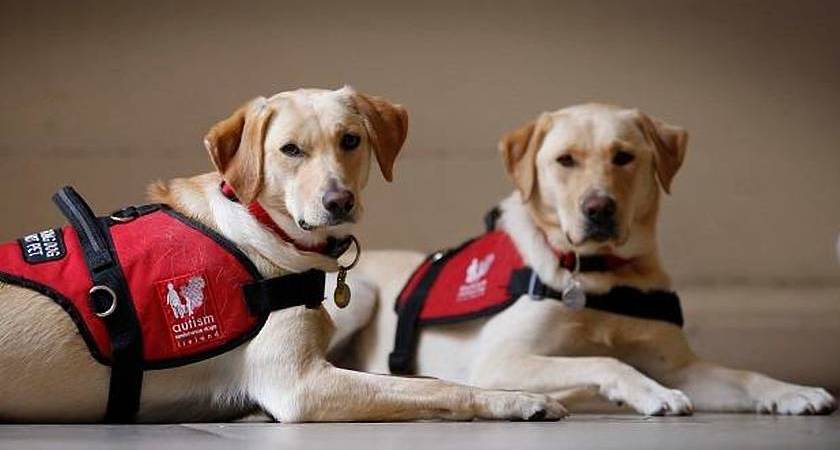 The incident left the mother involved "humiliated and embarrassed". She also noted that while her son remained calm, he experienced some distress later that night.
Lidl Ireland told TheJournal.ie: "We are aware of the incident that took place and apologise unreservedly to the customer for the inconvenience and any distress it caused."
The mother has since turned down the offer of  a €30 voucher. Instead, she has asked Lidl Ireland to take steps to prevent any repeat of the incident.
Lidl Ireland is holding autism friendly evenings across all of its stores between April and May.
Autism Aware Quiet Evenings will take place on a weekly basis across 194 stores in Ireland and Northern Ireland.