BRITISH FOLK rock favourites Mumford & Son have revealed they are keen on recording a cover version of The Pogues and Kirsty MacColl's Fairytale of New York.
Speaking in an interview with Billboard, the band were asked what Christmas cover they would do if given carte blanche to choose from their favourite festive songs.
Leader singer and songwriter Marcus Mumford came back with two distinct options – both of which happen to be Irish. Or to some extent at least.
"Mariah Carey All I Want for Christmas, without a doubt," Mumford said.
"There are only two acceptable Christmas songs in my opinion: That one and Fairytale of New York. All the others are completely unacceptable."
Advertisement
Carey has made no secret of her ties to the Emerald Isle.
In 2009, she told The Guardian: "My mother's white – she's so Irish, she loves Ireland, she's like, yay, Ireland! Waving the flag and singing When Irish Eyes Are Smiling. And that's great. I appreciate that and respect it."
Mumford could face competition should he pursue plans for a Mumford & Sons cover of Fairytale of New York though.
Robbie Williams previously revealed how he approached fellow 2000s pop icon Britney Spears about recording a modern update on the Christmas favourite.
The Angels singer told Jamie Theakston and Amanda Holden on Heart radio: "I asked Britney Spears to duet with me on Fairytale of New York.
"She said no. What a lovely story. She's not working right now. She's having a rest. Maybe it'll happen in the future."
Advertisement
While the plans have been put on ice for now, they have already received the backing of Pogues icon Shane MacGowan.
Speaking to The Irish Sun, MacGowan's wife Victoria Mary Clarke, confirmed that the cover had Shane's seal of approval.
Williams had already approached the Irish singer about recording the song in plans that were met with a positive response by the couple.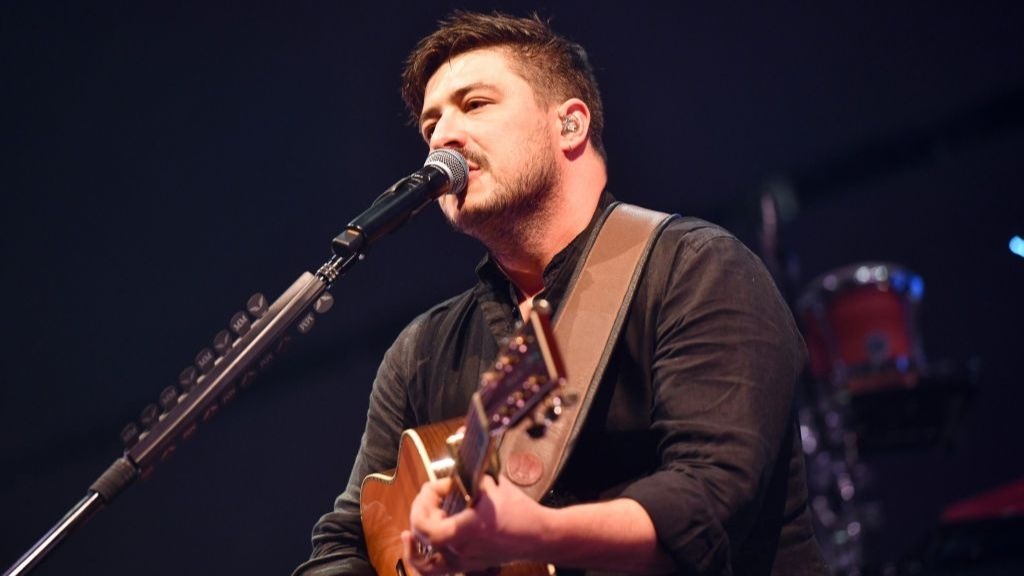 In fact, Victoria even had a possible Britney replacement in mind should Spears turn down any future offer to recover the track – Kylie Minogue.
"She's amazing. She sang with Shane before and he loves her," she said.
"I would love to hear Robbie do it!," Victoria added
Advertisement
"That's the most original Fairytale of New York story that we have ever heard! We want to give him the angel scarf to make up for the rejection."
Looks like Mumford may have to settle for covering Mariah.