PEAKY BLINDERS fans could be getting a feature-length movie according to one of the directors of the hit series.
Speaking exclusively to Yahoo Movies UK, Otto Bathurst, who was behind the camera on the first three episodes of the Birmingham-set gangster series, revealed work on a script for a Peaky Blinders film is already underway.
According to Bathurst, the creator of the series, Steven Knight, has started writing a screenplay for the film, which could serve as the perfect finale for the show as a whole.
"I think it's actually being written," Bathurst explained Yahoo Movies UK. "I think Steve, Steve Knight the writer, I think they're planning something, yeah."
Knight is currently working on a fifth season of the BBC show which will see Cillian Murphy's gang leader Tommy Selby move further into the murky world of politics.
Advertisement
Four Irish actors have already been added to the cast, with Brian Gleeson, Charlene McKenna, Emmet J Scanlan, and Daryl McCormack joining a star-studded line-up of new additions.
Sam Claflin, best known for The Hunger Games movies, has joined signed up alongside American starlet Anya Taylor Joy, who last starred opposite James McAvoy in M Night Shyamalan's Split.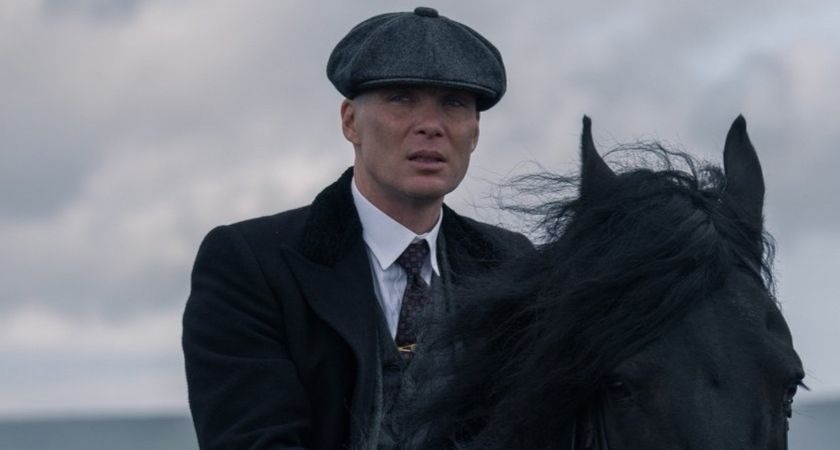 Other new additions to the Peaky Blinders cast include Kate Dickie, Cosmo Jarvis, Elliot Cowan and Neil Maskell.
The new series that will see Cillian Murphy's Tommy Shelby facing off against his greatest foe yet: the British government.
Knight told reports last year that they were "probably going to do" a movie though no details have emerged since.
Murphy, meanwhile, previously indicated he was not hugely keen on the idea of a Peaky Blinders film, telling Deadline:
Advertisement
"I'm sort of ambivalent about it. I'm sort of like, 'Eh, yeah, I don't know, I'm not sure'.
"I love the idea sort of theoretically, but it has to come at the right time, you know? You can't alienate the beautiful democratic thing of television where everyone just watches it."